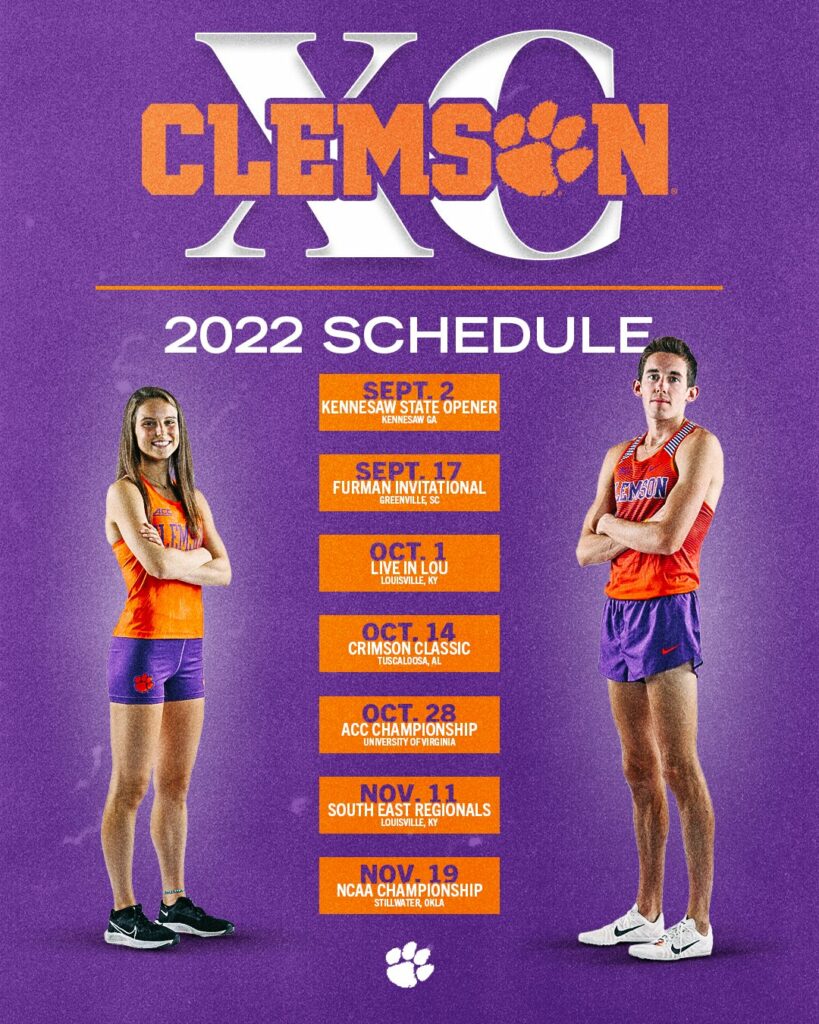 CLEMSON, S.C. — The Clemson cross country team has announced its 2022 schedule, featuring four competitions prior to ACC Championships hosted this year by the University of Virginia. The season begins on September 2 with the Kennesaw State vs. Clemson Dual Meet held in Kennesaw, Ga.
FULL SCHEDULE:
Sept. 2: KSU vs. Clemson Dual Meet – Kennesaw, Ga.
Sept. 17: Furman Invitational – Greenville, S.C.
Oct. 1: Live in Lou – Louisville, Ky.
Oct. 14: Crimson Classic – Tuscaloosa, Ala.
Oct. 28: ACC Championships – Charlottesville, Va.
Nov. 11: South East Regionals – Louisville, Ky.
Nov. 19: NCAA Championships – Stillwater, Okla.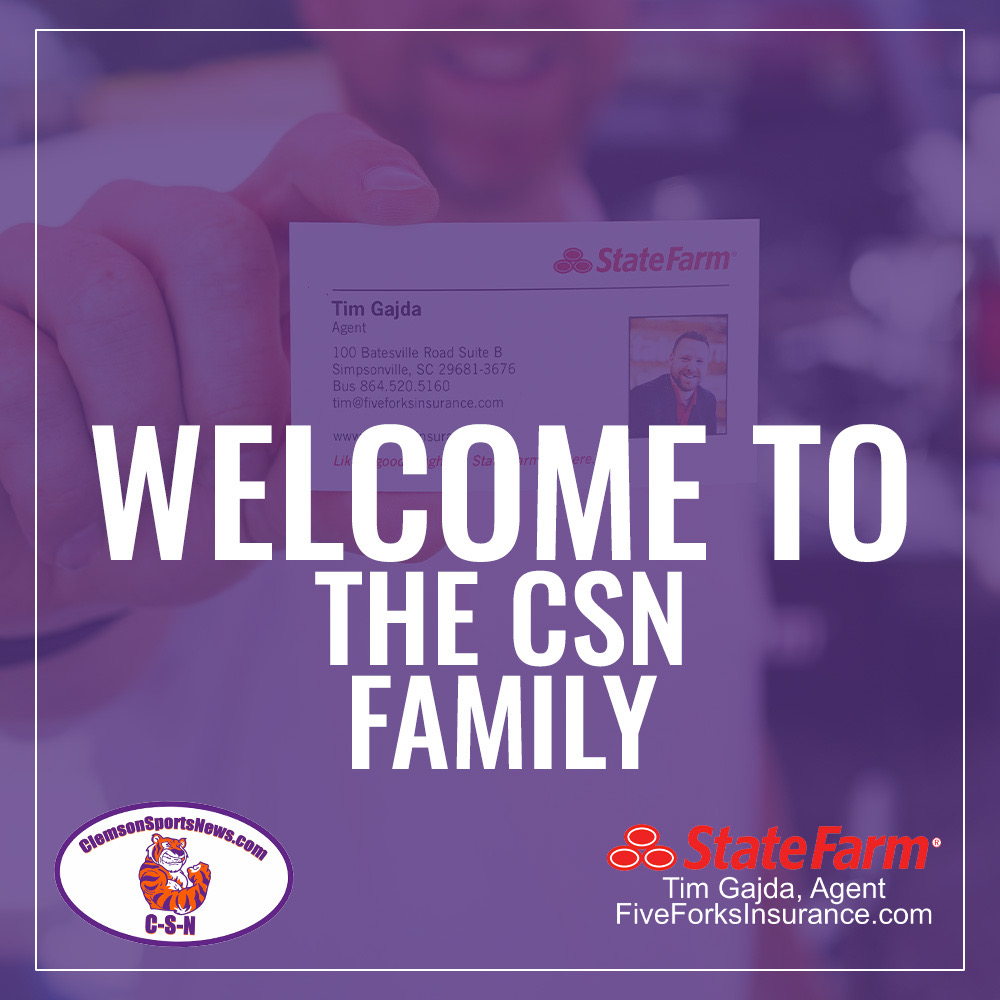 Head Coach Vicky Pounds enters her fourth year at the helm of the program, and is looking to see improvement from her squad. With another year under the belt of some experienced runners and a talented incoming freshman class, the Tigers are hoping to compete in a talented conference featuring the reigning National Champions in NC State.
Key returners include Sawyer Dagan, Samuel Garringer, Jackson Leech and Marlin Young on the men's side, while the women's team welcomes back Leah Disher, Makenzie Steele, Courtney Farishian and Brianna Hartley.
Pounds is looking forward to the scheduled slate of meets and sees them all as valuable opportunities to gear the team up for the conference championship meet.
For all the most up to date information regarding Clemson cross country, please visit ClemsonTigers.com and follow @ClemsonTrackXC on Twitter and Instagram.