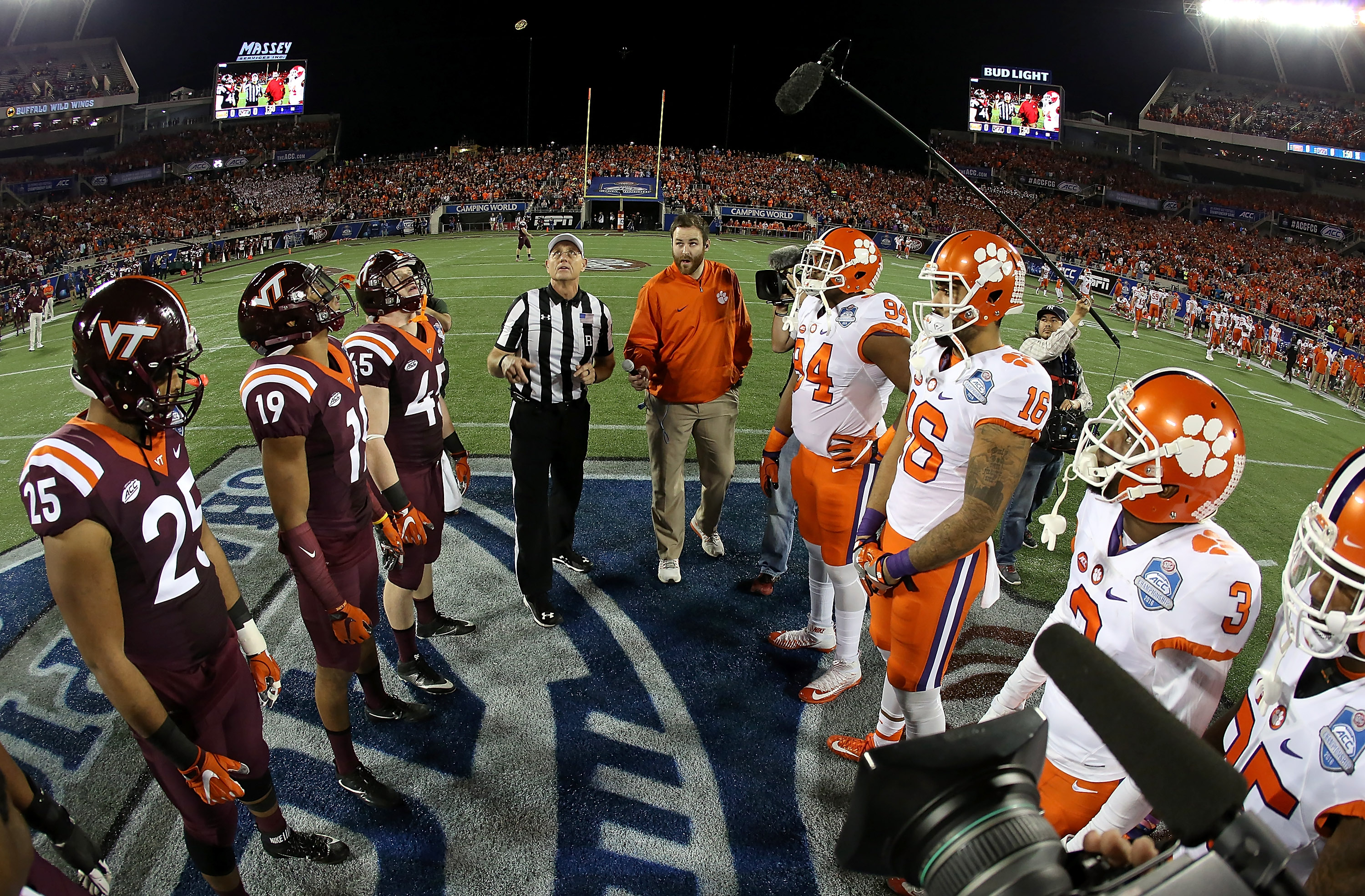 OK Justin Fuente, Time to Prove Sturg's Man-Crush
By: Mark Sturgis
This is the second installment of my five-part series on what should happen in the ACC to ease Clemson's expectations on a national level. Thanks to a new friend "SEC Chick", she reminded me that Clemson doesn't "need" anything more to compete at the top levels of the game, but that doesn't change the fact I have four more parts of the story to complete. Thanks "SEC Chick"!!!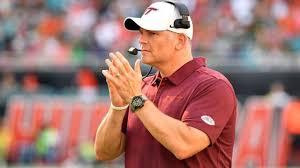 My first article dealt with Florida State returning to relevance. This second installment is about Virginia Tech stepping their game up as well. Remember, one of the Seminoles National Championships was won in New Orleans at the Sugar Bowl over Michael Vick's Hokies squad. Wait a second, that's two current ACC teams competing for a National Championship in 1999?
One of the best parts of being a new member of the Clemson Sports News Team is Gary has told me… "share your personal experiences!!". I am a small Virginia Tech fan, I love downtown Roanoke, and I am deeply appreciative of Frank Beamer. The only time I have ever really taken personal advantage of my job was the first time Teresa was diagnosed with Breast Cancer. I knew most of the SID's in the ACC and SEC and asked if their Coach could send Teresa a note while she was going through Chemo.
Frank Beamer was the first to reach out with an extremely cool card that was grooved like the outside of a football. Over the months we heard from Mike Shula at Bama, Tommy Bowden at Clemson and Jim Grobe at Wake Forest to name only a few. Teresa always wanted to walk down the driveway and get the mail, and I could always tell by her facial response when she got a card from a Coach.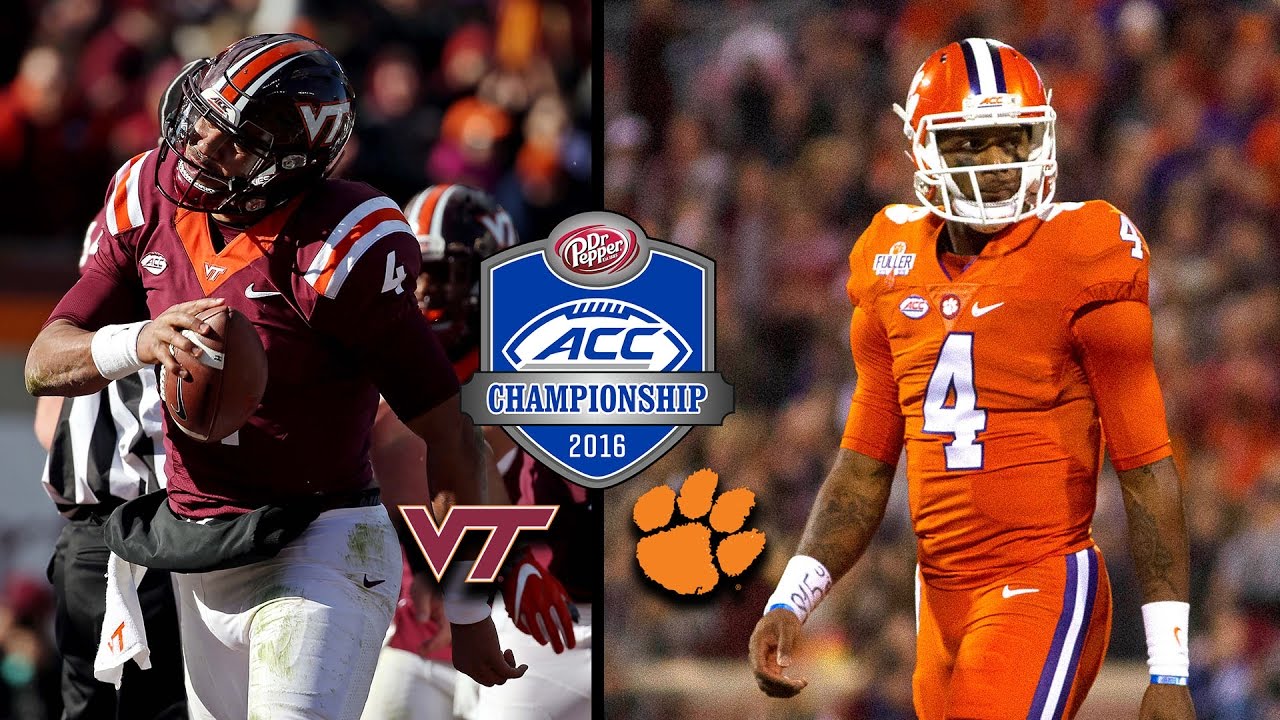 Due to my relationship with Dave Smith, Coach Beamer continued to send e-mails and texts, and we will always be grateful. Back in the day when I was shooting games for the Greenville Journal, one of my most memorable experiences was kneeling between the Virginia Tech band with my camera shaking as "Enter Sandman" was rocking in the background before the Hokies entered the field! Clemson lost 20-7 that night, but the next trip to Blacksburg was one of the Tiger's arriving movements as Tajh Boyd, Dwayne Allen and crew led the Tigers to a big win.
Virginia Tech was admitted to the ACC in 2004 and has gone on to win four ACC Football Championships, the last in 2010. The Hokies best season under Justin Fuente was in 2016 when VT went 9-3 and won their sixth ACC Coastal Division Championship before falling the Clemson 42-35 in the ACC Championship Game in Orlando. Virginia Tech went on to defeat Arkansas in the Belk Bowl and Fuente was named 2016 ACC "Coach of the Year".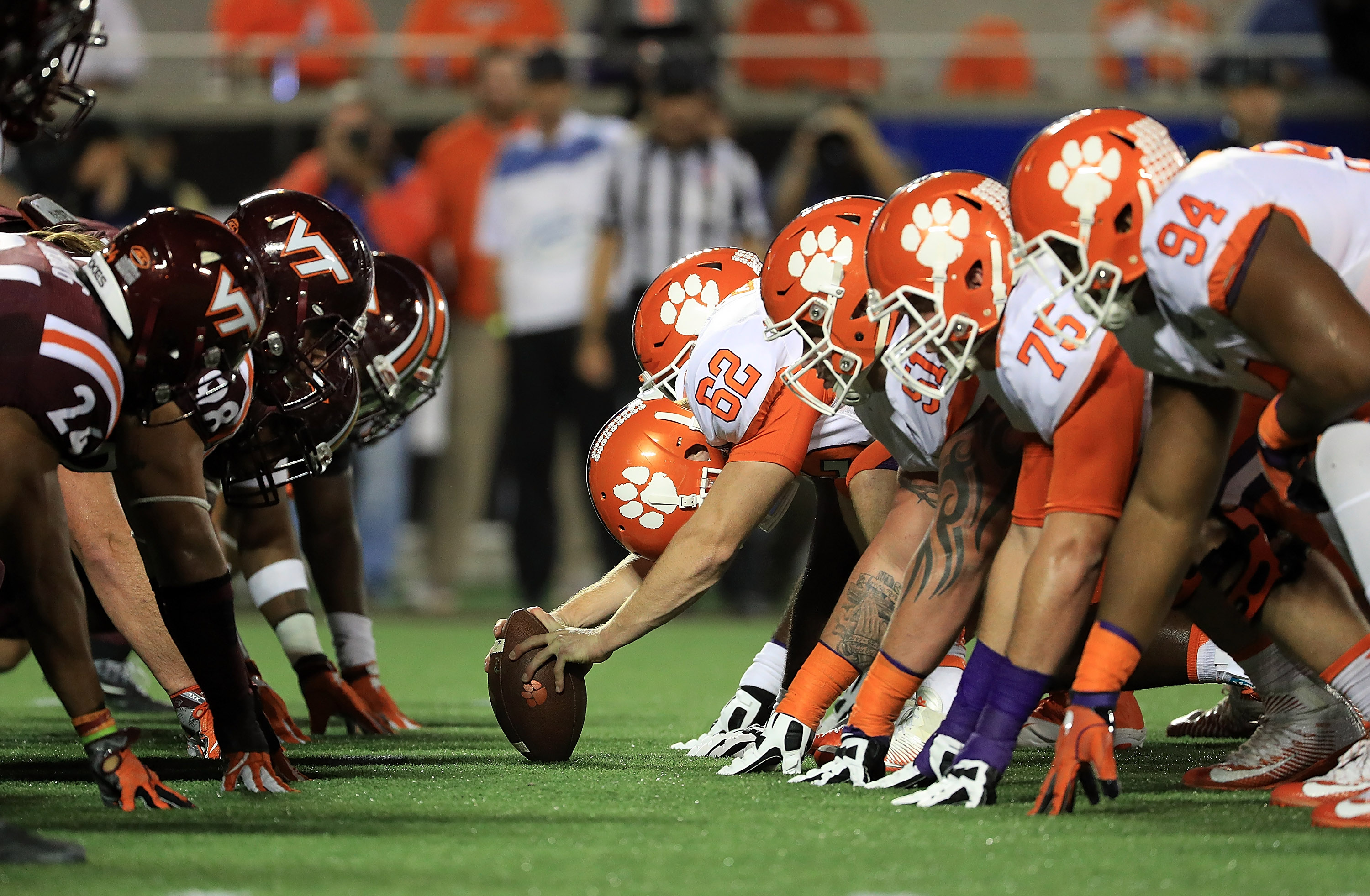 Even though Virginia Tech is not exactly located in fertile recruiting grounds, the Hokies reside close enough it is time to be above average, if not better. Va. Tech has great facilities and a rabid fanbase. While I loved the Justin Fuente hire five years ago, I was concerned with the constant argument that you don't want to be the man to replace the legend, you want to be the Coach that replaces THAT guy. Adding that the legendary Bud Foster was remaining as Defensive Coordinator, and those were some rough waters for a school located in the mountains to navigate, and I am not talking white water rafting.
The next two seasons will dictate the Fuente era as 17 starters are set to return for the 2020 campaign. I had been a fan of Justin Fuente all along, but that went into full blown man crush a few years back when he called in to my show live at ACC Football Kickoff in Greensboro. Fuente was set to be our last interview of the event, but we were informed they needed to head back to Blacksburg for a recruiting event.
We informed our listeners we were sorry, and Price Atkinson apologized on Twitter that Coach Fuente would not be able to join us. Not ten minutes later our producer received a call from Justin Fuente as he was in the car on the way back to campus. I was not exactly sure it was actually Coach at first, but an awesome interview it became, as he was stuck in the car.
Clemson and the ACC would benefit from the Hokies returning to a team that speaks of relevance and hopes for national respect. Virginia Tech was once the model of consistency when it came to College Football and many of those accomplishments were pre-ACC, but none post Frank Beamer.
If the Hokies can get back to a consistent nine-win team, that would satisfy Clemson fans and further lift the image of the ACC. When Virginia Tech was at its greatest the Hokies dominated the "757" in recruiting, the very same area code that delivered a Quarterback by the name of Tajh Boyd to Tiger-Town. Many would say the rest is Clemson Football History!
Virginia Tech is a football school, and Hokie fans celebrate that fact. If the current regime with Justin Fuente can satisfy the fanbase with wins, better days are ahead for not only the ACC but Clemson's "Strength of Schedule" as well.
Virginia Tech is scheduled to open the 2020 campaign with four of their first five games at Lane Stadium, and seven home games in total. To start the season, the Hokies schedule looks as follows…
Saturday, September 5th: Liberty
Saturday, September 12th: Penn State
Saturday, September 19th: at Middle Tennessee
Saturday, September 26th: North Alabama
Saturday, October 3rd: Georgia Tech