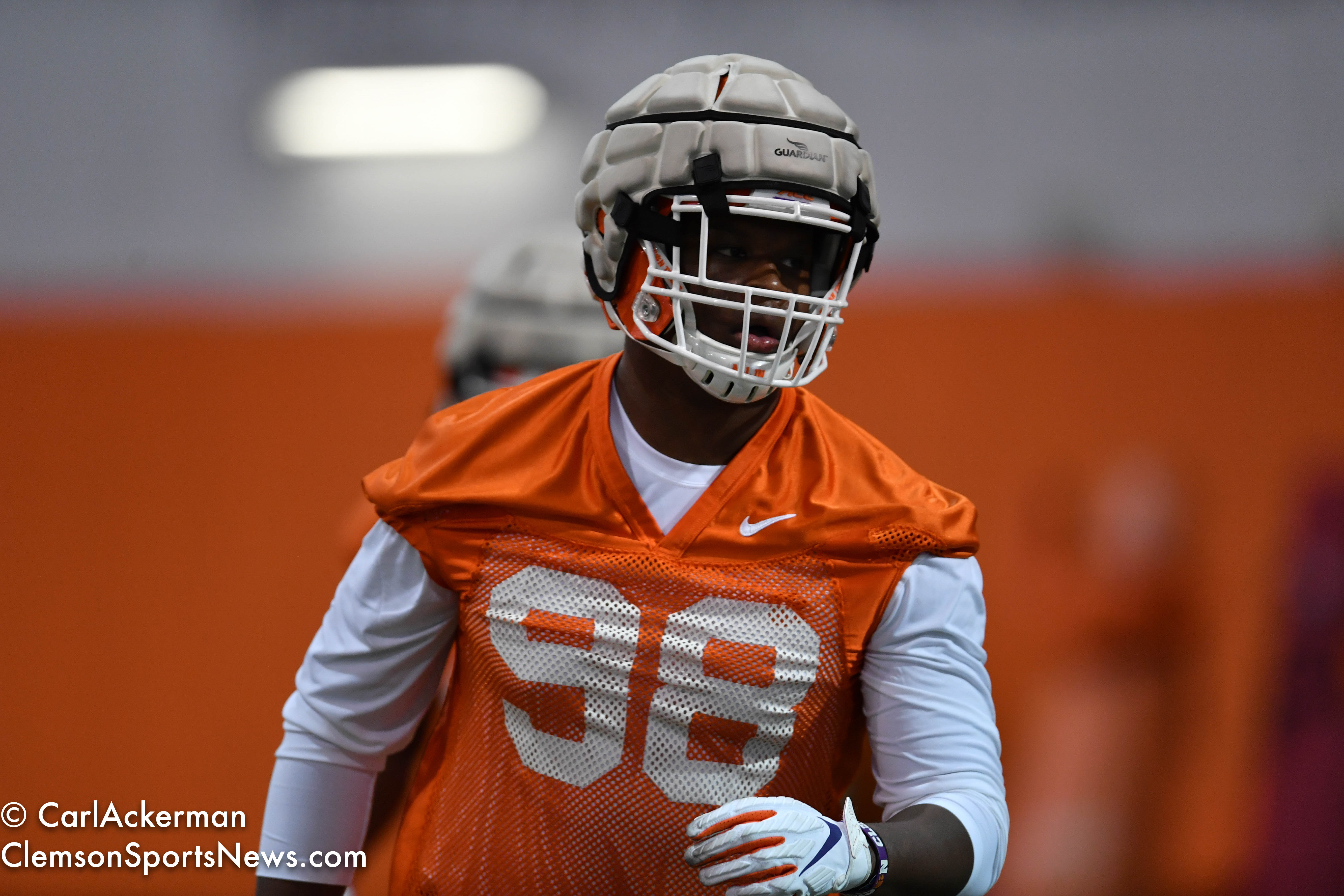 Brent Venables has built a powerhouse defense for the Clemson Tigers over the past eight seasons, producing top players for the NFL draft and expecting excellence both on and off the field. With that being said, the players he chooses to bring into this program are carefully selected by the Clemson staff based on factors both on and off the field such as agility, strength, and ability to adjust in game.
Myles Murphy is one of those all around players who if he lives up to fans and recruitniks expectations he could go in the first round of the NFL draft at the end of his career at Clemson. The defensive end, out of Marietta, Georgia, played for Hillgrove High School. In his senior season he accounted for 53 tackles, 19 of those for a loss, and 10.5 were sacks, as well as a fumble recovery and a blocked kick. Myles helped his team get to the quarterfinals of the 7A state playoffs, and was named the number one player in Georgia and the number 2 defensive player in the nation. He was scouted by Alabama, Auburn, Florida, Georgia, and South Carolina among others.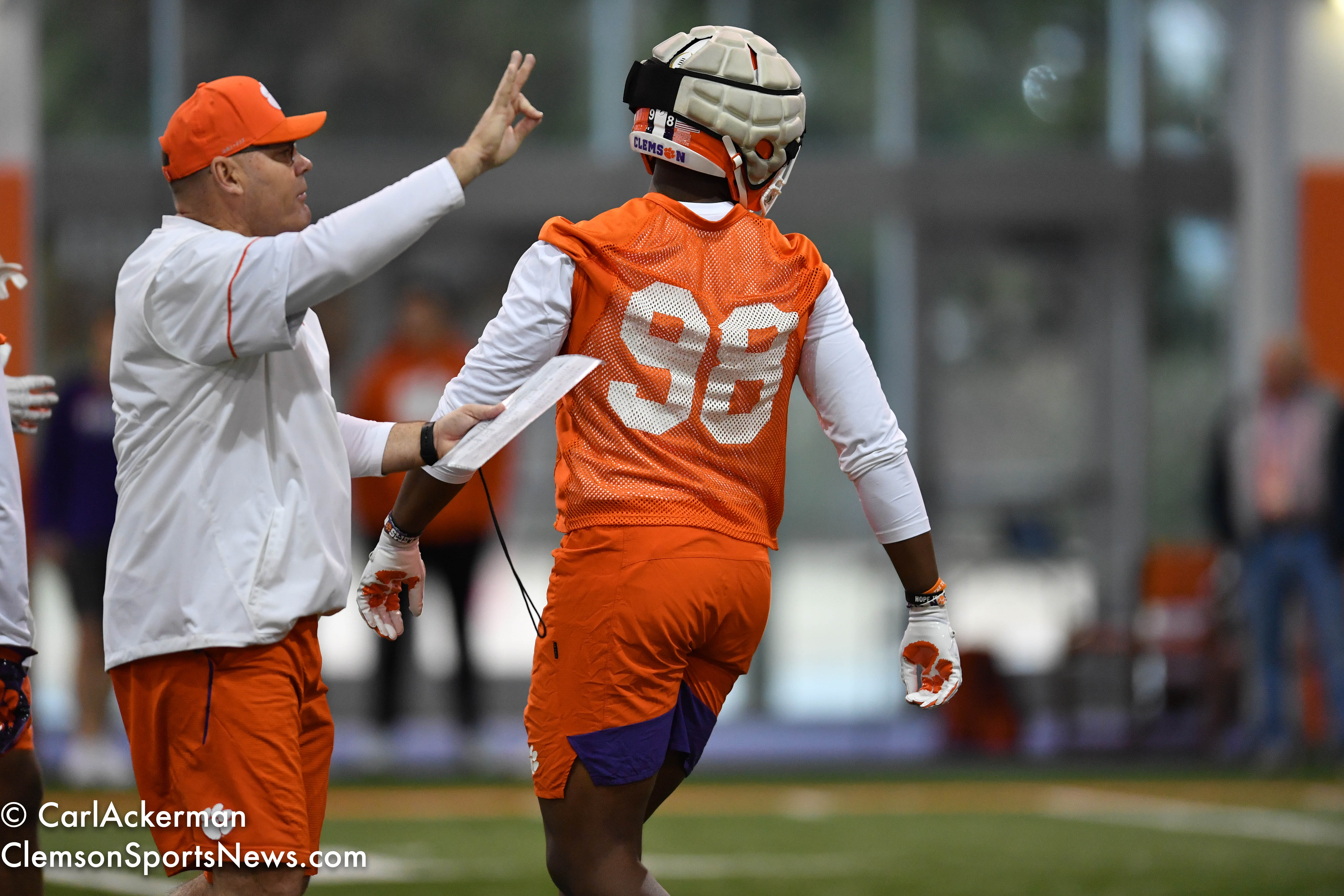 Myles committed to Clemson on May 17, 2020 and enrolled at Clemson University in January of 2020 as an engineering major, noting interest in becoming an architect. The 5-star defensive end announced his commitment to Clemson during half-time of Hillgrove's spring game against Marietta. Following his announcement his mother, Breyone, said "he's going to be a good football player for them. He's going to be that all-around person, because we've been stressing to him about making sure he does things that will help him further down the line when football is over".
Myles impeccable character was one of the main things his mother emphasized, mentioning how she raised him to be a well rounded person, not just a football player. When his mother was asked what made Clemson different from all the other potential schools she said that "he liked the facilities. I think he was also impressed with Dabo and the players, how the coaches got along with the players, the players seemed to be well-mannered" and that "he's been comfortable with it". When his mother was asked what impressed her about Clemson she said that "what really impressed me is Dabo said he's never brought in a junior college transfer. A lot of colleges do that, but he said he's never brought in one and doesn't plan to bring in any".
Myles visited Clemson as a sophomore but was not extended an offer until the end of his junior season. He has been compared to, former Clemson Tiger, Cleland Ferrell, who was the fourth overall draft pick to the Oakland Raiders in 2019, but bigger and stronger as a freshman. Following the Opening Regional he was described as "dominant" and was named the "Alpha Dog" of the event. As far as his game play he often catches tackles off guard with how explosive he can be. Myles is quick of the edge and can plow through offensive lines with his strength and agility. Myles ran a 4.65 in the 40-yard dash, and has 34.10 vertical as of the Opening Regional. He is expected to be comparable to the likes of former Clemson athlete Gaines Adams, former Tampa Bay Buccaneers defensive end, who had a similar speed with a 4.64 forty-yard dash, and ability to blow through offensive lines. Myles will likely play a key role in the Tigers defense throughout his career at Clemson keep your eyes on Murphy as he develops in front of your eyes on Saturdays in the fall the next three of four years.