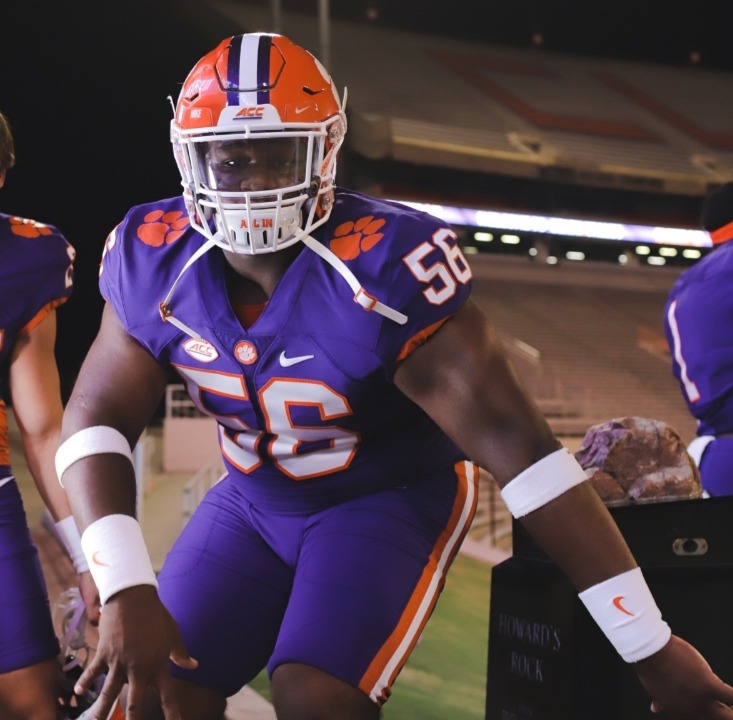 Freshman Focus: Tre Williams
By Makenna Biehl
Rising freshman defensive tackle, Tre Williams, will be heading into the Clemson football program ready to compete for a spot in the deep and talented defensive unit built by Brent Venables. After playing his first two years of high school ball at St. Thomas More School in Oakdale, Connecticut he then transferred to St. John's College High School in Washington, D.C. for his final two years. Clemson has taken advantage of the talent-rich DC area, which can be seen in the last five recruiting classes. The football program at St. John's allows for players to play a higher level of football, which gave Williams the experience he needed to better ease his transition into college-level play. "A really, really great school. Great program. They travel all over the country playing schools from California all the way back to the East Coast," said head coach Dabo Swinney. Not only did St. Johns help prepare Williams for the next level of play, but he also helped the school go 9-1 in 2018 and earn a ranking of 20th in the nation.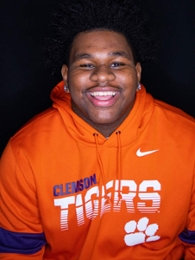 Williams took his experience with him into summer football camps where he got to showcase his talent to recruits all over the country, who describe him as a quick and explosive "monster". He attended camps at Texas A&M, Syracuse, and Penn State in addition to The Opening Finals and the Under Armour All-Star camp. While at The Opening Finals in Frisco, Texas he made the final top 10 in the lineman event. The talent that he showcased landed him offers from Georgia, Florida, Texas A&M, Ohio State, Alabama, Penn State, Tennessee, Virginia Tech and Michigan. While Ohio State and Georgia were early favorites for him, he committed to Clemson in January of 2019. "The school, the facilities, the education, the coaches, everything. I loved it. I wanted to go somewhere where I was going to get an opportunity early, and the opportunity is there for me if I put in the work. I'm ready to get there," said Williams.
The Clemson football program is excited to get Williams on campus, especially because he is starting to be viewed as "the next Christian Wilkins". With both of them having spent part of their high school career playing in Connecticut, Wilkins was always a player Williams looked up to and modeled his play after. According to Swinney, Williams not only plays like Wilkins, but he also has the same bright and smart personality. One setback for Williams' transition to the Clemson football program was a fractured left shoulder that he got in August and then later had surgery on in January. However, he is expected to be healed and ready to go in the summer. "He's very passionate, he's eager to prove it. He wants everybody to know that he's one of the best, so he's going to get that opportunity at Clemson, just to show and develop," said Todd Bates, defensive tackles coach.