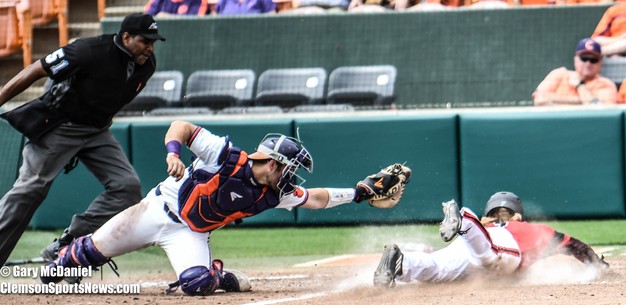 Clemson took to the field Sunday to wrap up their series with the #10 Louisville Cardinals. The Tigers were hot in the first two games and looked to finish the same way. The Tigers had a series of strong pitchers that faced off against the Cards and freshman Keyshawn Askew would take to the mound.
Askew had the bases loaded, but was able to keep the Cardinals at bay and stop their chances of scoring in the first inning.
Louisville would take an early lead at the top of the second inning. When Lucas Dunn would rip a single sending Justin Lavey across home plate giving the Cards a 1-0 lead.
The Cards would extend their lead on a Sac-fly from Zac Britton followed by a homerun Henry Davis to extend the Cardinals lead 3-0 in the top of the third inning and four strikes.
Keyshawn Askew was replaced by Sam Weatherly after just 2.2 innings. Askew gave up five hits and three runs.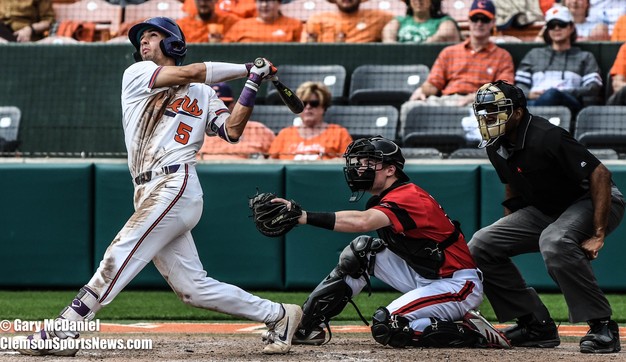 Bryce Teodosio would bring the momentum to the Tigers in the bottom of the third inning. Teodosio would single to left field, followed by a single from James Parker and would score on a Sam Hall sac-fly that would narrow the score 3-1. Logan Davidson would do what Logan Davidson does best and hit a homerun soaring into the Cajun Cafe tying the ball game 3-3.
The Tigers would take the lead 4-3 in the bottom of the 4th inning, Bryar Hawkins would score on a James Parker single.
Sam Weatherly, definitely helped the Tigers in this game. The sophomore pitched for 3.2 innings, allowing three hits and no runs.
Louisville, however, would even the score on a sac-fly that would send Lucas Dunn home.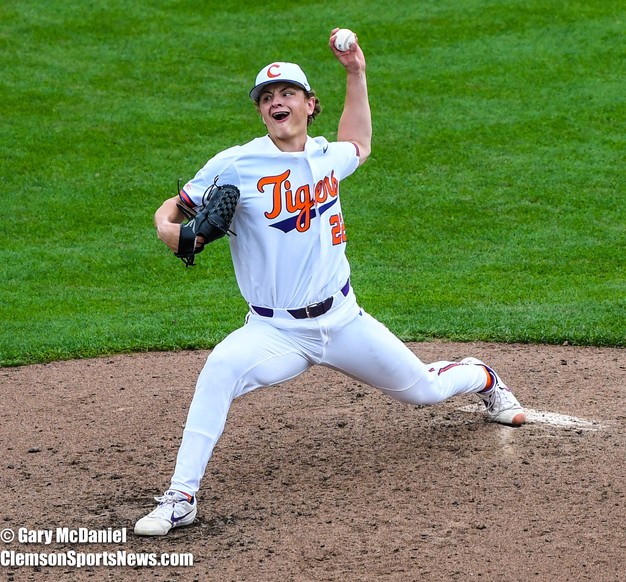 Clemson took Louisville into 11 innings, when Louisville would hit two back to back homeruns to put the Cardinals ahead 6-4. The Cardinals ended the game with a score of 7-4.
The Tigers will be back at home Tuesday and Wednesday in 6 p.m matchups with Charleston Southern and Furman.
Brought to you by our Sponsor: