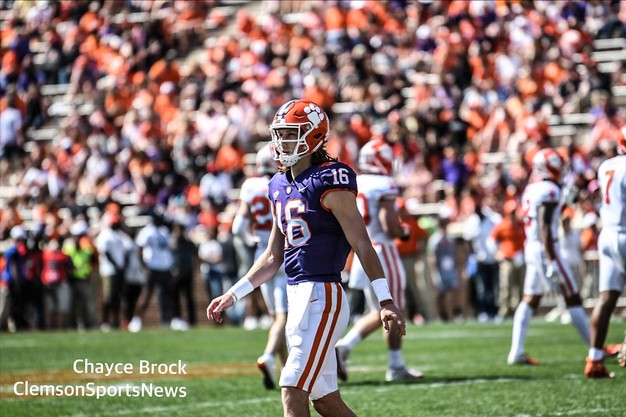 Clemson ,SC
Spring has sprung in Tigertown and the defending National Champions took to Death Valley in front of 60,000 Tiger faithful and a star-studded list of potential players. The Spring game allows for Tiger fans to have a first look into the early enrollees and expectations were high.
The Tigers Golden boy, Trevor Lawrence went under center for the Orange team and Chase Brice went under center for the White. Under the leadership of Brice, the white team pulled off a 30-10 victory. Chase Brice completed his day completing 10 out of 19 passes for 165 yards while Lawrence completed 19 out of 34 pasees for 232 yards and an interception.
All eyes however, were on Frank Ladson Jr, and Joseph Ngata who both had spectacular games. Ladson completed the day with 102 yards and had five catches on the day. Ngata also had five catches for 127 yards.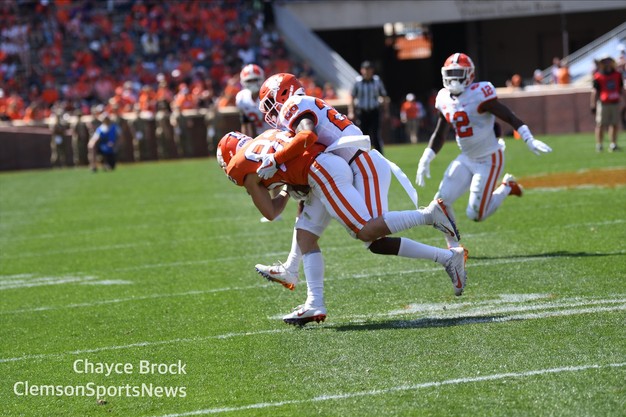 Freshman Quarterback, Taisun Pommachanh made his debut today as Chase Brice's backup. Pommachanh went 8-14 for 85 yards.
Another freshman that stood out today was Aiden Swanson, the left-footed punter out of IMG Academy in Tampa, Fl. Swanson kicked for 286 yards with an average of 40.9 yards. The longest punt for Swanson was 47 yards and had three inside the 20. Swanson has a leg on him and could be used as a valuable asset on the Tigers special teams.
Cornerback Sheridan Jones is bringing the pressure for a starting position for the Tigers come fall. Sheridan Jones intercepted a Ben Batson pass for a pick-6 and had one tackle for loss as well as forced fumble.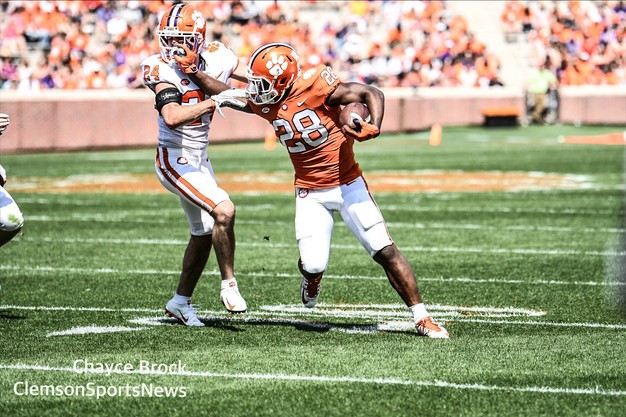 Clemson returns to Death Valley, August 29th against Georgia Tech and will be the first game broadcast on the new ACCN on ESPN.
Brought to you by our Sponsor: