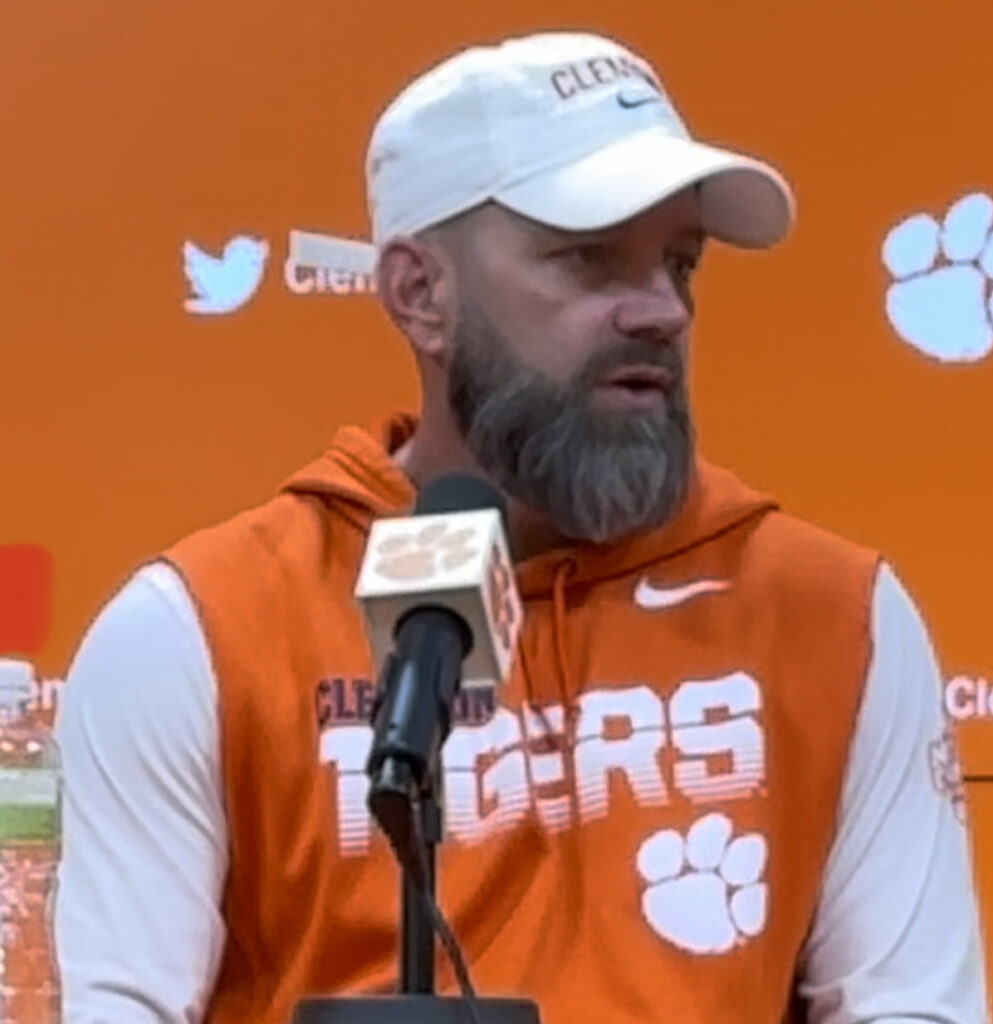 By: Lisa Laskey (Contributor/Staff Writer)
"Let's get our confidence back, Let's get our swagger back. Let's play football. That's why these guys came to Clemson. They want to play football and they want to get a great Clemson Education." Those were the words yesterday from Clemson Passing Games Coordinator and Tight Ends Coach Kyle Rchardson.
If Wednesday's spring football practice at Clemson is any indication, the 2023-2024 football season will be exciting as the team showcases the spread offense brought in by Garrett Riley, the new Offensive Coordinator.
The first clue to this was from the Sports Information representative, who made sure to provide a Clemson version of an Air Raid siren: There are a lot of balls flying and people moving, so stay alert and don't get too close.
This was prudent advice. It wasn't unusual to see five balls in the air at a time, and different routes being run and the receivers were using the entire field.
That's by design. At any time you will see multiple quarterbacks throwing at one time. The key to success is practicing the right way and in this way you put players in better positions to make good decisions, and in a better place to make better plays.
Coach Kyle Rchardson confirmed this in the presser after the practice. Richardson, who has over a decade of coaching experience with the Spread offense at the High School at North Gwinnett and Northwestern and at the College level at Southeasten Louisiana, is clearly excited about being a part of bringing this offense to Clemson under the direction of Offensive Coordinator Garrett Riley.
After listening to Richardson speak, it is clear that there is one important difference" simplicity.
Keeping things simple is the major difference for this year's offense. In previous years, simplifying the offense has been stressed, but that was from the perspective of taking plays out that were not being used.
This year, the offense is being retooled under the leadership of Offensive Coordinator Riley. Last year, just getting a play sent in required a lot of steps, including the play boards displayed on the sidelines to communicate to the team.
Now it's much faster because Riley will be calling the play, and the quarterbacks and receivers have considerably more freedom. Richardson said "the system this year will be more like you're going right but you can go high right or mid right, and then react if something happens."
"The mental side is not slowed down. We can control the tempo better," explained Richardson. "That's the beauty of this."
Richardson spoke about the improvement he's seen with Tight Ends Jake Briningstool and Sage Ennis.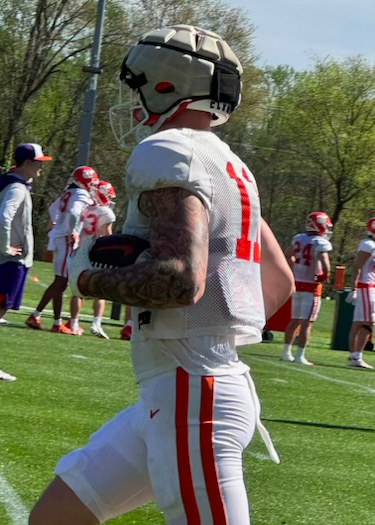 The keys to success will be the proper mental state, practice, reps, and meetings. It requires 100% commitment to the system. "You can't go half and half. It has to be 100%."
"That's what we are going to do."