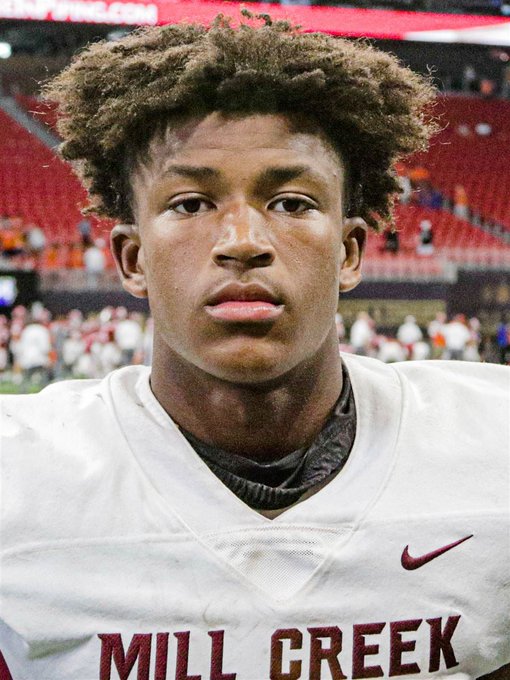 The Clemson Tigers are taking on #10 Wake Forest today in the valley in the last home game of 2022. This is a good opportunity to bring in some valued prospects.
Topping the list of visitors is 5-star Caleb Downs out of Hoschton, Georgia. Downs is rated as the #3 safety in the country according to 247 in the 2023 class. The Tigers are loading up in the secondary in the 2022 class and wanting to keep the ball rolling.
Clemson currently has no running back committed in the 2022 class, and are bringing in two RB visitors today. First is Justice Haynes out of Roswell, Georgia. Rated as the #3 RB in the 2023 class, Haynes will be tough to get out of Georgia.
The other running back is Jarvis Green out of Dutch Fork High School in Irmo, SC. Green, 5-11 185, is having a banner season. In 10 games, the 2023 prospect has rushed the ball for 1260 yards on 118 carries, a 10.7 average and 28 touchdowns. He added 277 yards on 20 catches and 3 more touchdowns.
2023 Pro Style Quarterback Chris Vizzina out of Birmingham, Alabama, will be on hand. In 11 games with Briarwood Christian, Vizzina completed 134-196 for 2,065 yards, 16 touchdowns and only 4 interceptions. He also rushed for 600 yards on 122 rushes with 15 more touchdowns. Vizzina is rated as the #12 player in the state of Alabama and #10 ranked Pro Style QB.
In 2022, the Tigers reached into the state of Ohio and pulled OL Blake Miller out of Strongsville, Ohio. There is another lineman in Ohio Clemson is interested in, Luke Montgomery. Montgomery, 6-5 260 out of Findlay, Ohio, is currently rated as the #6 OL in the country and #3 in Ohio in the 2023 class.
4-star Rahmir Stewart is ranked as the #7 safety in the country and the #2 player in the state of Pennsylvania. As mentioned earlier, the Tigers have loaded up one of the top secondary classes in 2022.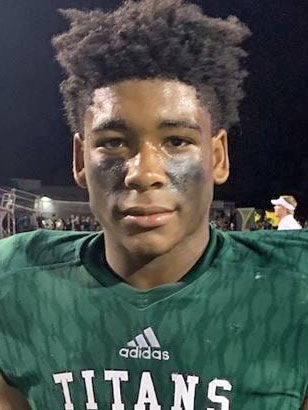 2024 QB Jadyn Davis is visiting Tigertown after a successful year at Catawba High School in Fort Mill, SC. The talented sophomore passed for 1732 yards while completing 140 passes on 257 attempts, 14 touchdowns with 6 interceptions. He added 86 yards on the ground and 5 more touchdowns.
Here is a list of several other 2023 and 2024 prospects visiting the valley today.
2023 DT Terry Simmons 2023 DB Travon West 2023 DB Moussa Kane 2024 OL Kam Pringle 2024 CB Kaleb Beasley
6-2 305 6-0 165 6-1 176 6-7 305
5-11 174
Savannah, Georgia Piedmont, SC Blairstown, NJ Dorchester, SC Nashville, Tennessee