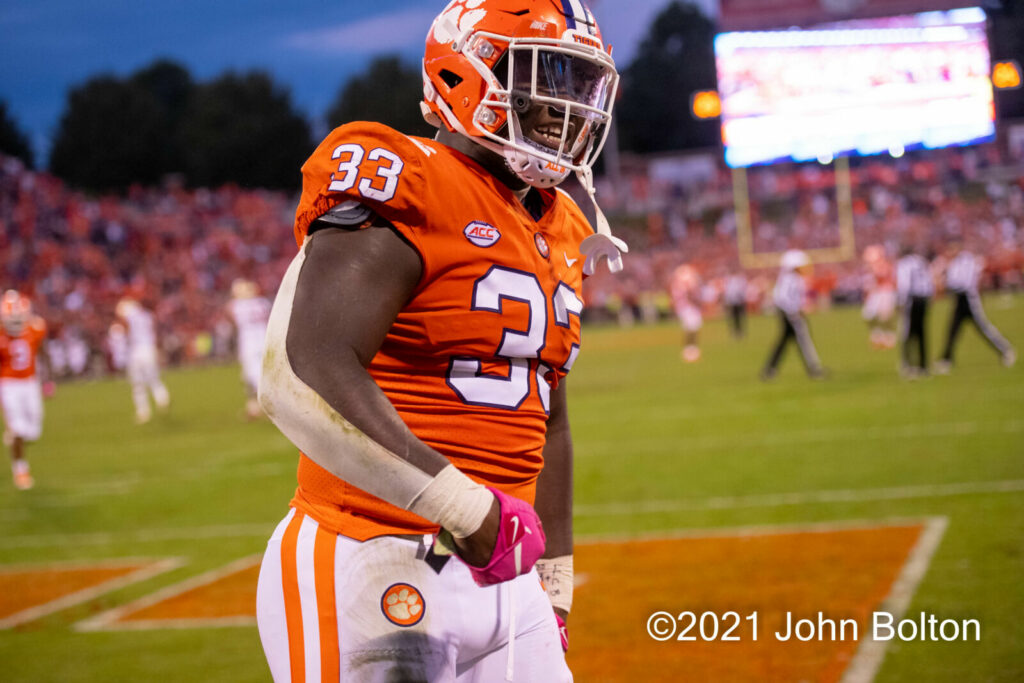 2021 will be a year that will go down in history as one of the most topsy-turvy years ever. The pandemic looks to be winding down, though, no one really knows. College football has been affected by more than the pandemic. NIL and the transfer portal are making a dent in traditional college football.
As for Clemson football, today is a perfect example of things going wacky. The Tigers host #10 Wake Forest in the Valley at 12pm. It's wacky because ESPN analysts have said "Clemson is on upset alert this weekend." Wait. Clemson is 7-3, admittedly on a down year, at least offensively, and unranked. Yet, Wake Forest, ranked #10, is a 4 point underdog, and Clemson is on upset alert. Let that sink in.
Even in a down year for Clemson, the media can not help but continue to take shots at Clemson, or is this a shot at Wake Forest or the ACC all together?
Watching College Game Day does not hold the interest for most Tiger fans these days. The "analysts" see a Clemson team that is having struggles offensively, but they never seem to mention the injuries and the attrition that has taken place. The voters continue to push Clemson aside in the polls.
In the most recent AP Top 25 poll, the Tigers didn't receive a single vote. None. Coastal Carolina, Appalachian State, Utah State, Kansas State and several others at least received votes but not one for Clemson. This is more than just being a down year for Clemson. It's a slap in the face of Dabo Swinney and this team.
After this season, however it ends, the Tigers will be back. Dabo will not need added motivation, and neither will this young team. The Tigers will return 20 of the top 22 on offense and will be looking to make up for this year. QB DJ Uiagalelei will be coming back for his sophomore season and there will be new talent in town at various positions. Bryan Bresee will be back to make up for his lost season, and the Tiger defense, although losing a couple of pieces, will be ready to go.
No matter what happens today, the Clemson Tigers will be back next year to make another run. Bank on it.