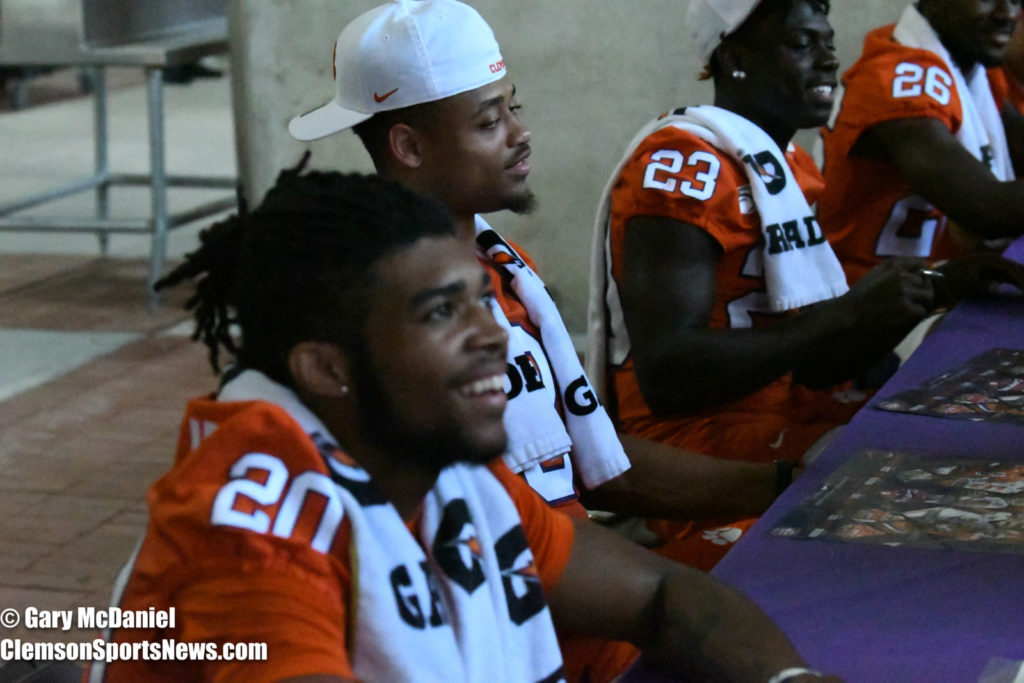 LeAnthony Williams
By Makenna Biehl
    Clemson redshirt junior cornerback LeAnthony Williams spoke with media at the closing of practice on Thursday. Williams expressed how the team currently has an excellent mentality and has worked hard for this upcoming season. Not only bettering himself for him but also his teammates. 
     He further emphasizes that the team has been there for each other, improving their game and staying focused mentally. Not only has this helped raise the team's confidence, but it also has gotten them in the right mindset to compete this fall. 
  Williams also expressed the excitement he has for the young freshman receivers coming in this fall. Seeing both E.J. Williams and Ajou Ajou as great receivers that still carry their own individual talent. 

     Lastly, Williams explained how the extra year of eligibility will be a great thing for players. Not only will it give players more experience, but also more time to collect film and better themselves.

     Stay up to date on all things Clemson Sports at ClemsonSportsNews.com. Sign up below to receive daily coverage of the Clemson Tigers.