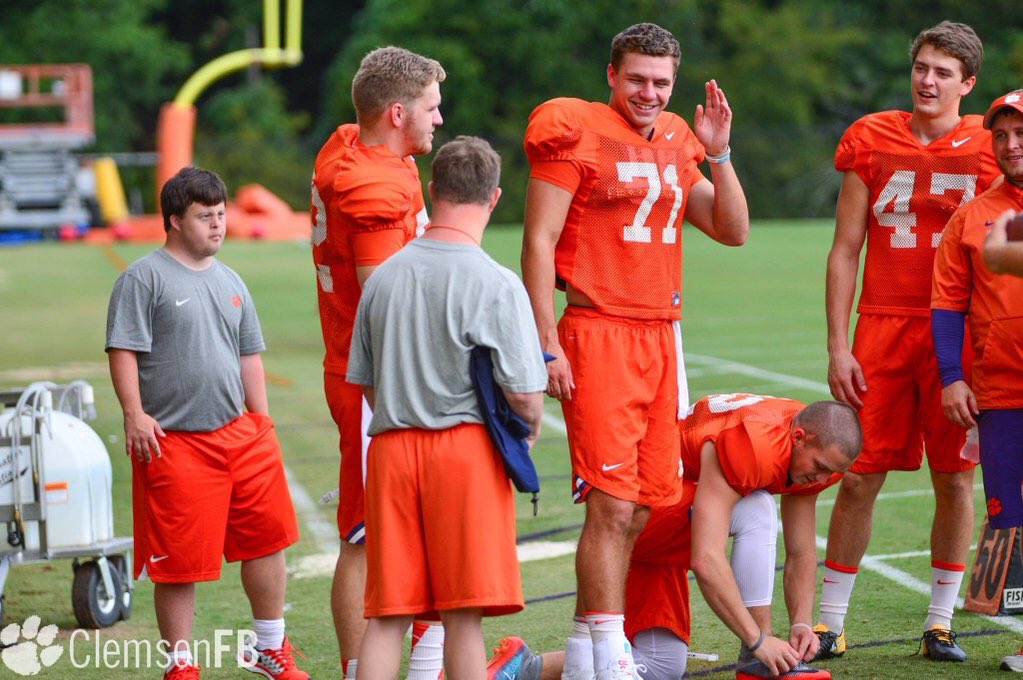 Redshirt junior long snapper Jack Maddox saw himself go from a walk-on special teams player to being granted a full scholarship from Head Football Coach Dabo Swinney earlier this week. Today, Maddox met with the media to discuss how a player from Acton, Massachusetts ended up in Clemson, South Carolina.
"It started with coming to camps throughout highschool" said Maddox. "Definetly glad I came back for camp my senior year."
The junior stated: "I never came to Clemson to play on scholarship. I just wanted to play football and if I got a scholarship that would just be a cherry on top."
Well a cherry on top it was for Maddox when Coach Swinney told him on Wednesday following afternoon practice that he wouldn't have to worry about paying for school for this semester.
"I was heading to take a nap after practice and Coach Swinney was following me and asking if I had paid for school yet." said Maddox. "I told him "I believe so" and he told me that I would have some extra change in my pocket for the next semester or so as I was being put on scholarship."
"I'm looking forward to just doing my job and taking it one snap at a time." Maddox said when asked about his goals for the season.
Maddox will bring 11 career games of snapping experience and also recovered a fumble last season at North Carolina State.
"The first people I called were my mom and my grandma. They were both through the roof for me and then I started to call immediate family."
Maddox's scholarship opened up when former quarterback and safety Ben Batson announced his retirement from the sport of football earlier this month.
Make sure to stay up-to-date on all things Clemson Sports at Clemsonsportsnews.com and follow our twitter for daily coverage of Tiger sports and Tigers in the pros.