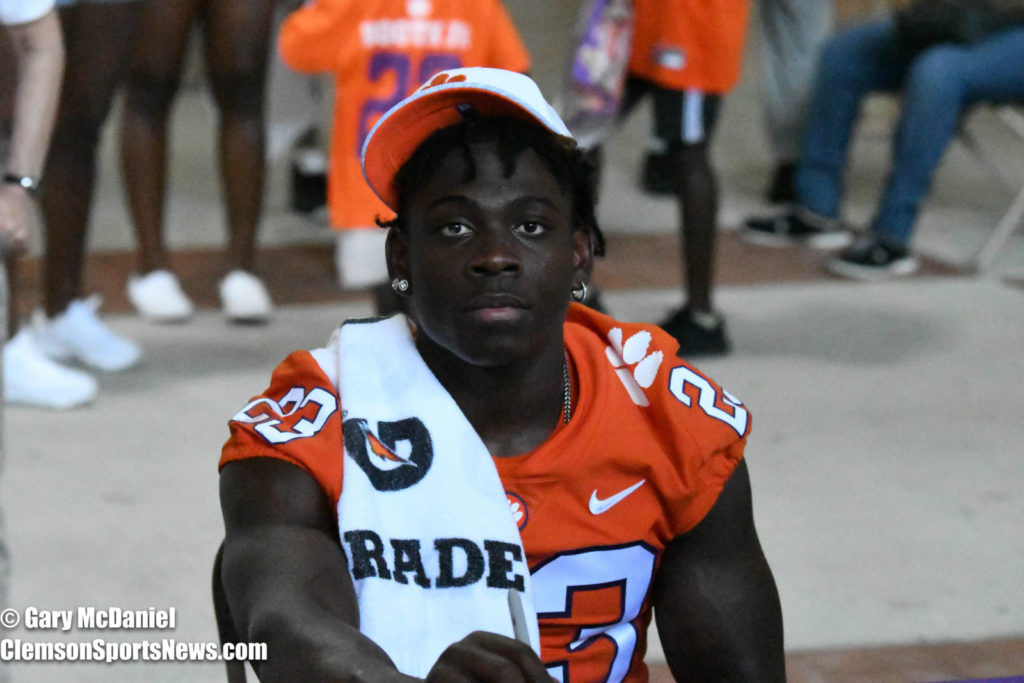 By Zachary Wagner
Sophomore cornerback Andrew Booth Jr. met with the media following the conclusion of the Clemson Tigers Thursday evening practice, speaking with the media for roughly 20 minutes about his game and everything about Clemson Football.
Booth appeared in 13 games for the Tigers last season and is looking to secure the first string cornerback position following in the footsteps of NFL Draft pick K'von Wallace.
Booth on the Jacob Blake shooting:
Booth on coming back from injury last season and how he is feeling during fall practice:
Booth on what he has improved on since last season and what he brings to the cornerback group:
Booth on having fans in the stadium as it was announced earlier today that Clemson would be allowed to have a max of 19,000 fans inside of Death Valley for a game:
Make sure to stay up-to-date on all things Clemson Sports at Clemsonsportsnews.com and follow our twitter for daily coverage of Tiger sports and Tigers in the pros.