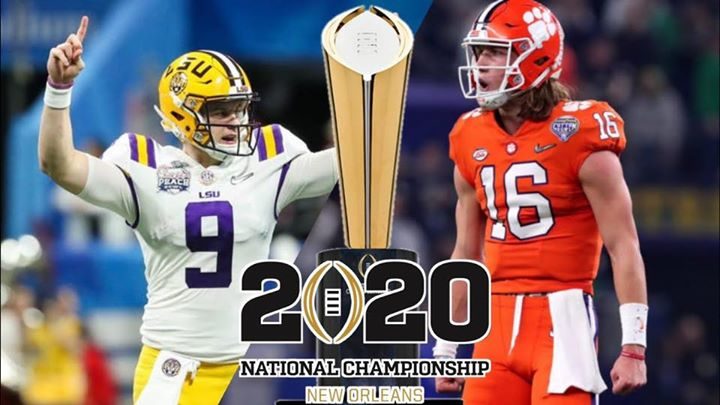 New Orleans, LA
Well it's here… after 14 games and a calendar that has stretched from late August to here in Mid January. The Clemson Tigers are all set to meet the Tigers from the Bayou in LSU in the game to decide the title and who is the BEST in College Football. The Tiger of the ACC come into this game -5 underdog and just where Coach Dabo Swinney wants them.. Being an underdog is a role the Tigers wear well and cherish. The Clemson Tigers are looking to extend it's win streak to 30 in a row, win a third National Title in the past 4 years. Clemson has faced down scrutiny all season long and it continues here at the "Natty" with all the pundits pointing to the LSU Tigers as unbeatable and unstoppable.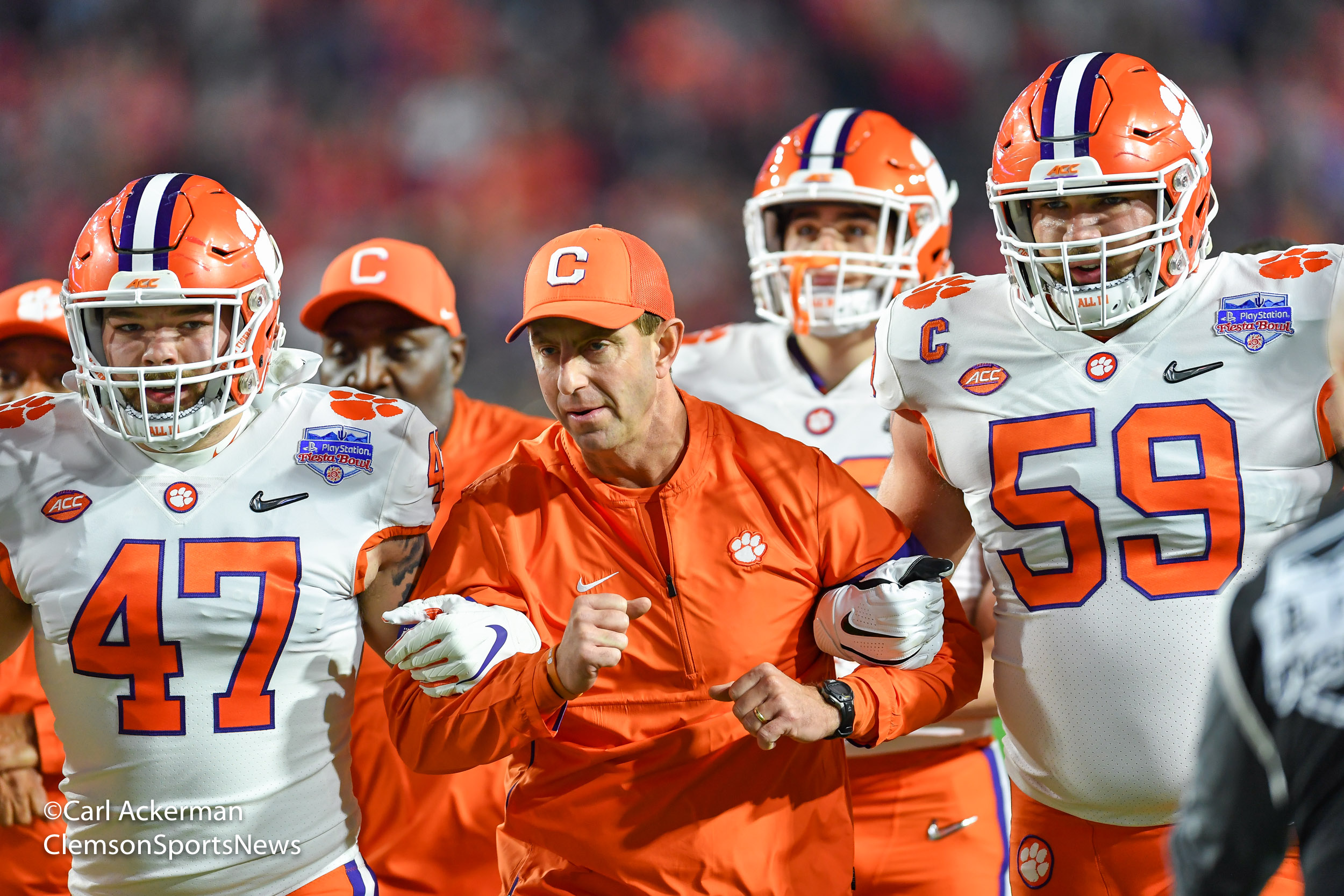 Can Clemson stop the Heisman winner Joe Burrow and his wide receiver corps of legit weapons. Can Brent Venables and his defense stop this train as it rolls down the Cajun railroad ? Can Trevor Lawrence and Travis Etienne and company establish themselves and control the ball to keep the LSU defense on its heels and the Offense off the field ? Clemson and LSU both lead the nation in several Offensive and Defensive categories throughout College Football. Note the Tigers of LSU lead the Nation in Scoring offense.. the Clemson defense is the leading scoring defense in the nation only allowing an average of 11 points a game.. As you can see it's going to be a monumental matchup here and the fans of College Football are in store for one hell of a game …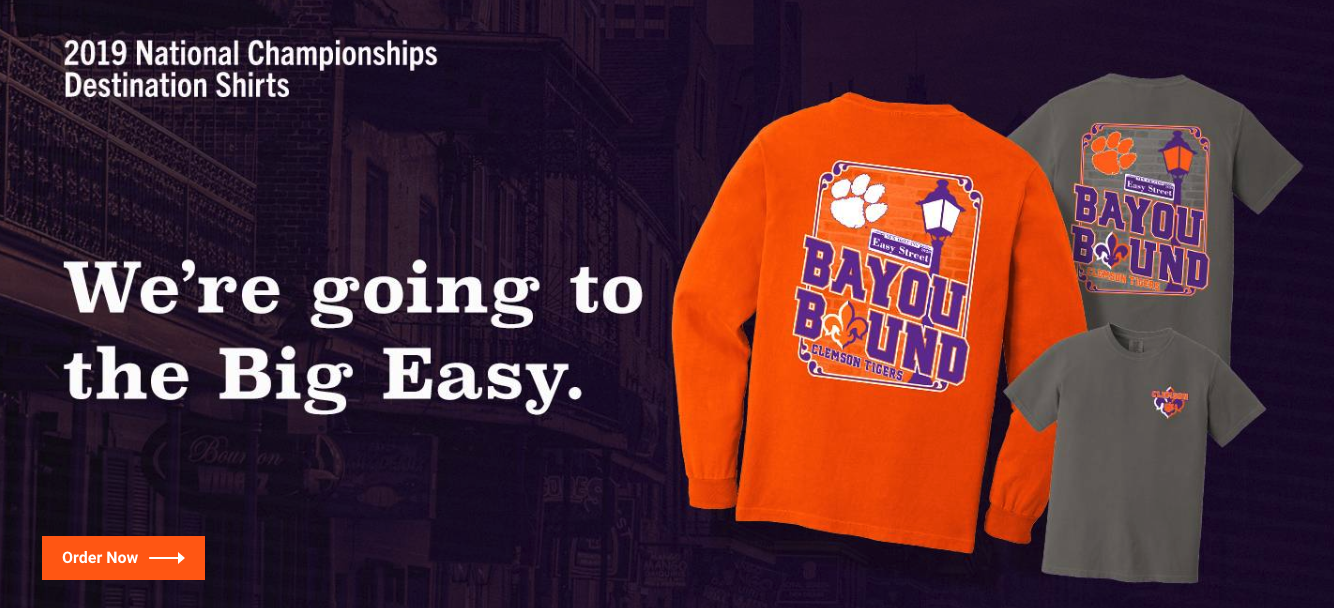 As we break it down here we compared these two juggernauts in Offense and Defense and find that both are tops in offense but the Big variance we found is on the defensive side of the ball. LSU has let teams like Vandy, Ole Miss, Alabama, and others rack up huge numbers and found themselves outscoring teams to win. Clemson has literally beaten down all of its competition by out scoring them and at the same time strangling them on the defensive side. Here in is where we see this game tonight turning on that nugget.. Clemson has the Defense that is ranked #1 …. while LSU is ranked all the way down at 29th in total defense. LSU gives up 339 yards a game and allows teams to score on an average of 21.6 points a game.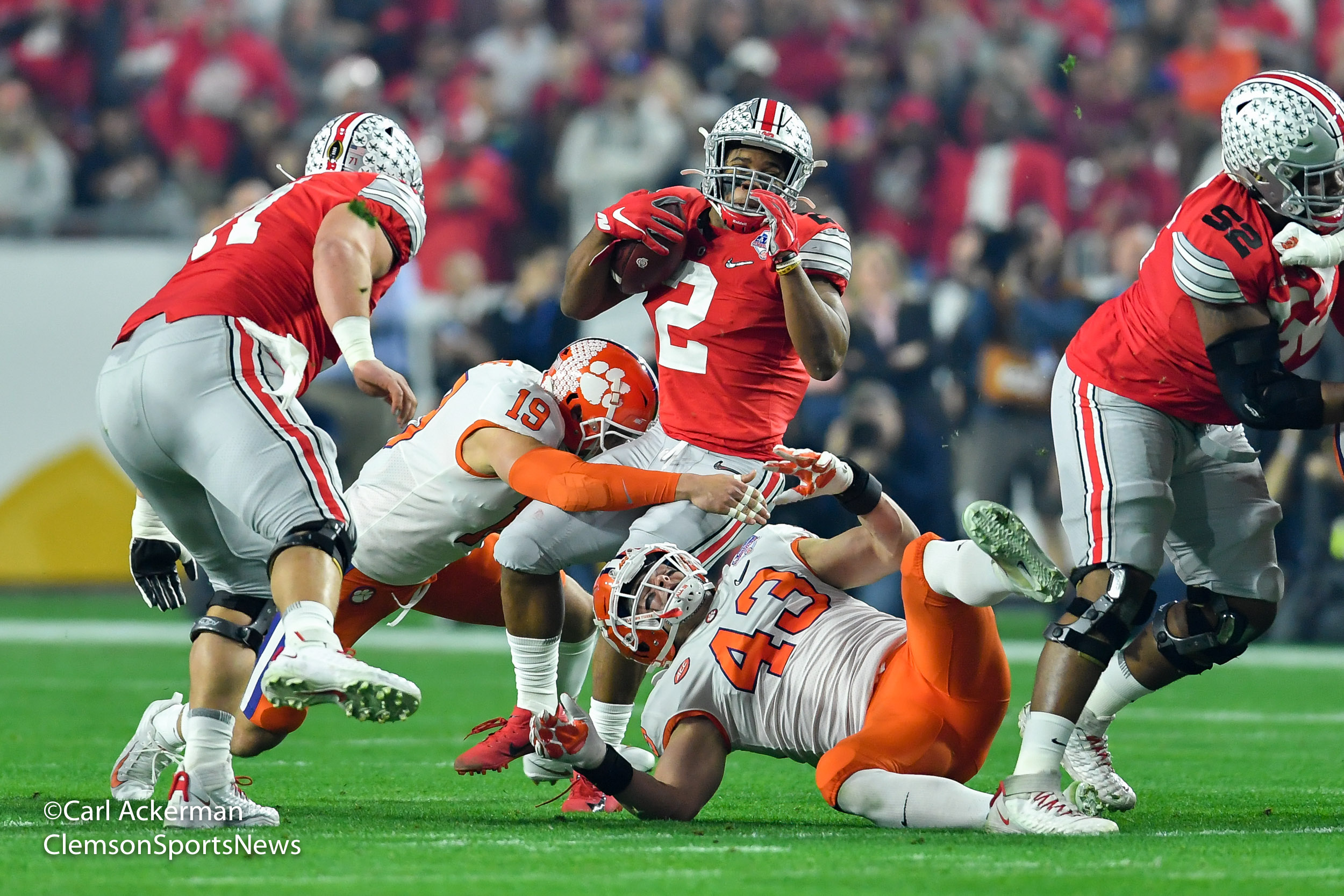 Right there we think you can find the one thing Clemson can hang its hat on going into this game and why we think this game is Clemson's to lose.
We see a game where Clemson and Travis Etienne establish the run game early and is able to control the clock and manage to set up Lawrence and his crew of wideouts in play action. We think Clemson manages to control the game and keep the LSU Tigers at bay for most of this evening. Now LSU will score and more than a few points. This one could and should come down to the 4th quarter and a game Clemson we think will be able to find a "stop" during this game. And the pressure that Brent Venables is masterminding in his thoughts …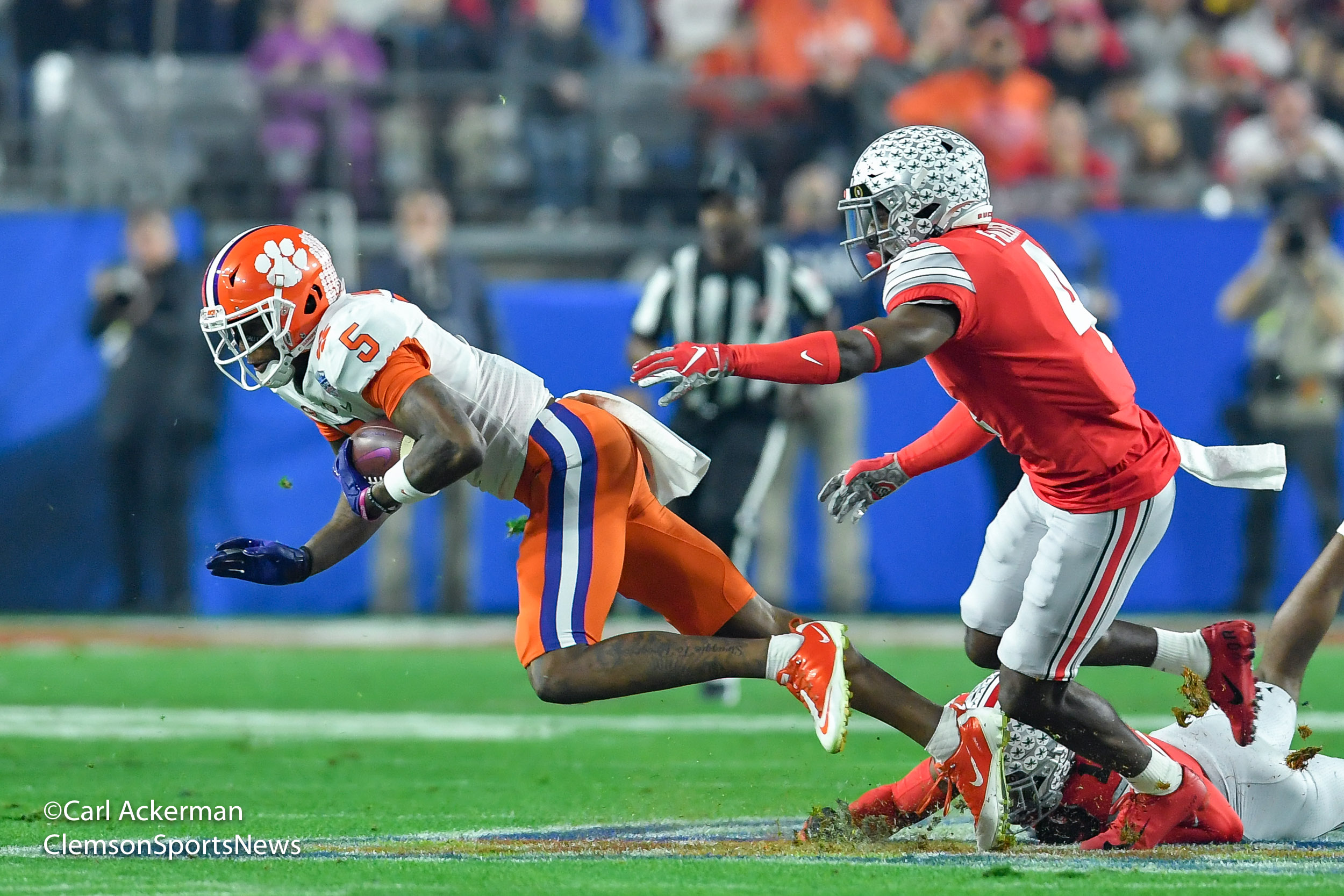 Burrow has never seen a defense this dynamic and a scheme that is a blur of blitzes and coverages that would and has confused some of the Best QB's in college football (See Justin Fields in 2nd half of Fiesta Bowl) . Ohio State came into the Fiesta Bowl with the same confidence and arguably a more talented team than LSU, especially on the defensive side of the ball. And it's not even close. This is why we feel confident here and there in (Clemson has the better Defense) lies the key and why we are predicting….
CLEMSON 38 LSU 30
Clemson repeats as National Champs and breaks the ACC record with its 30th consecutive win in a row.