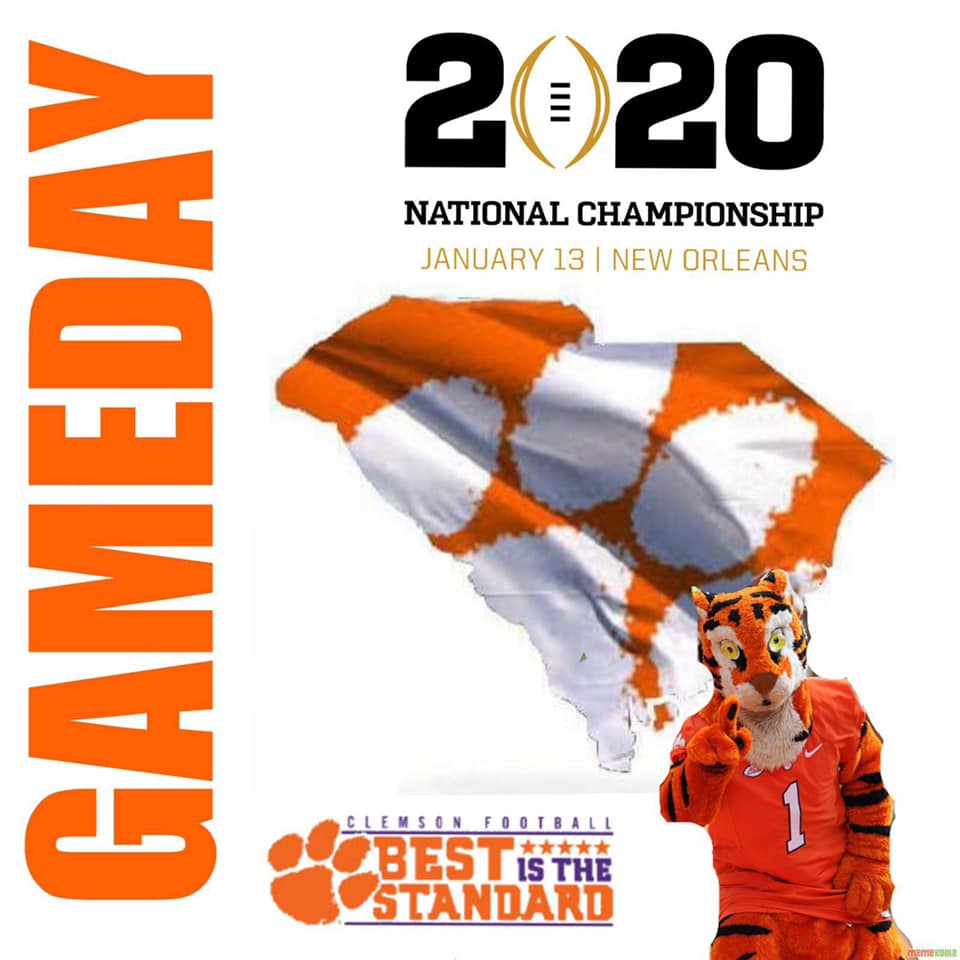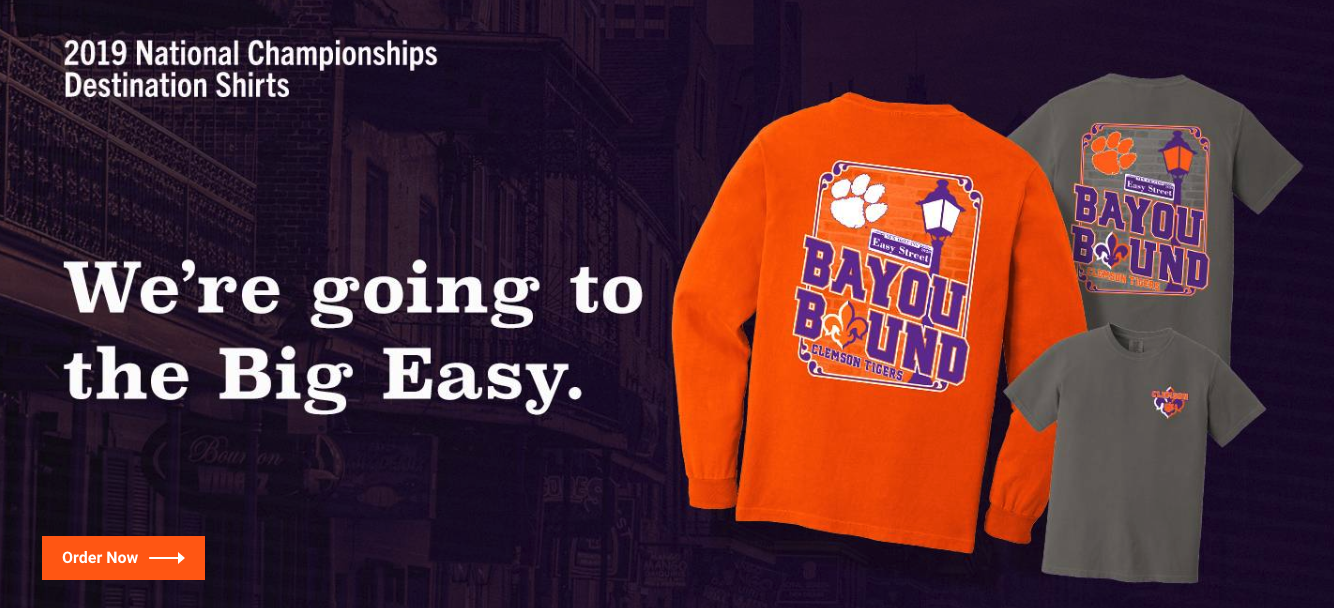 Gameday — Final Thoughts
Seriously, is there anything more useless than an LSU alumni working on ESPN as a "media analyst" than Marcus Spears? He was just on the tube acting like the bully he is, mocking other media analysts who just happened to pick Clemson. Spears gives media people everywhere a bad name. Nothing would make me happier than to watch this overgrown clown grovel tomorrow morning.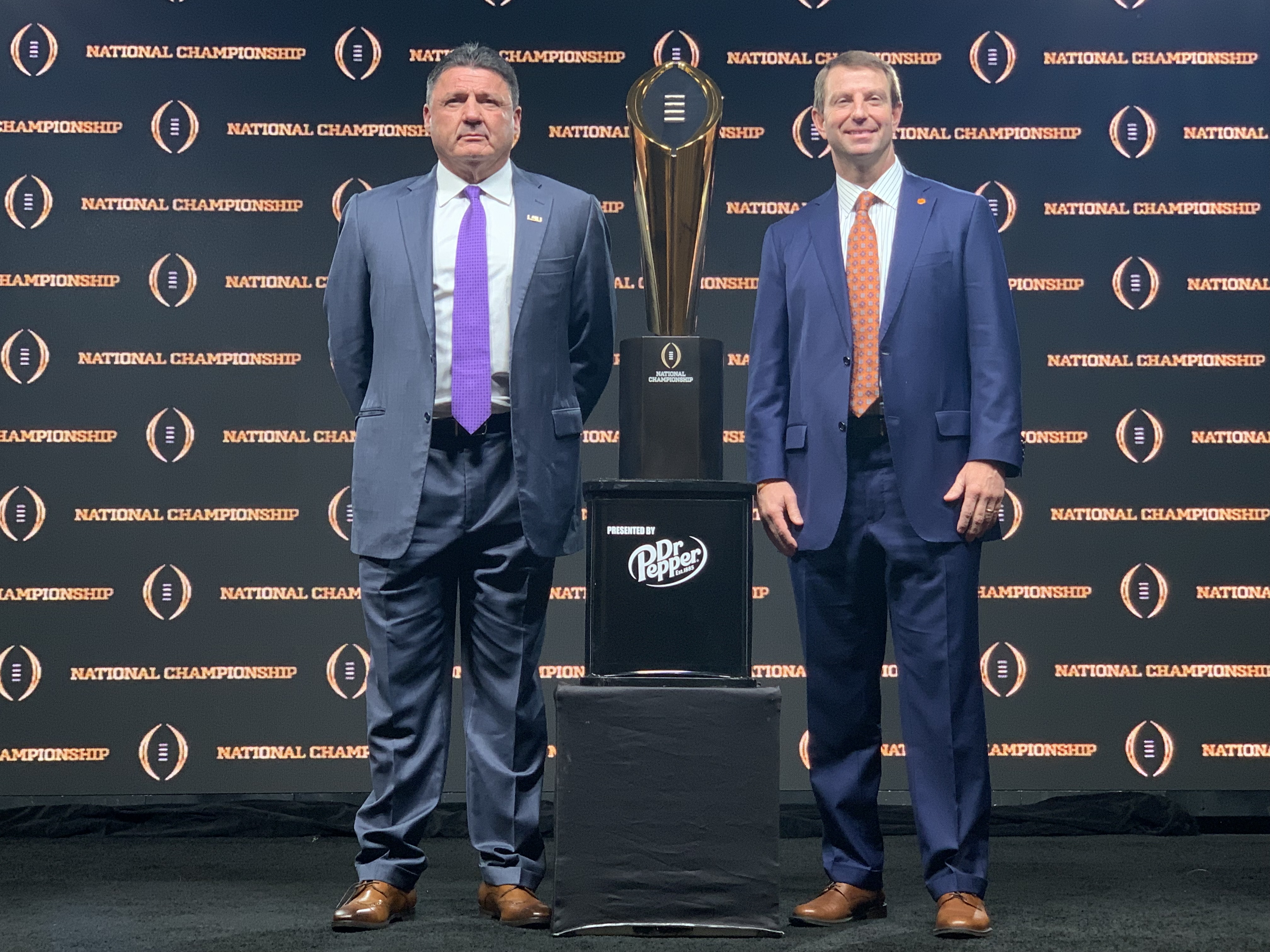 This is the true David and Goliath story. Everyone and their brother down here, except for those fantastic Clemson fans that travelled a long way to see their team, is claiming a national championship before the game is even played. Yeah, I get it. It's Louisiana, it's the home team, it's a one hour drive from home for the team and most of the fans. Yes, of course, LSU is going to win. Not only will they win, but they will win just like they did against hapless Oklahoma. This is the most dominant football in the world, better than even Alabama last year, better than the national champion from last year, better than the current Clemson team on a 29 winning streak. Yep, why did Clemson fans even bother to show up.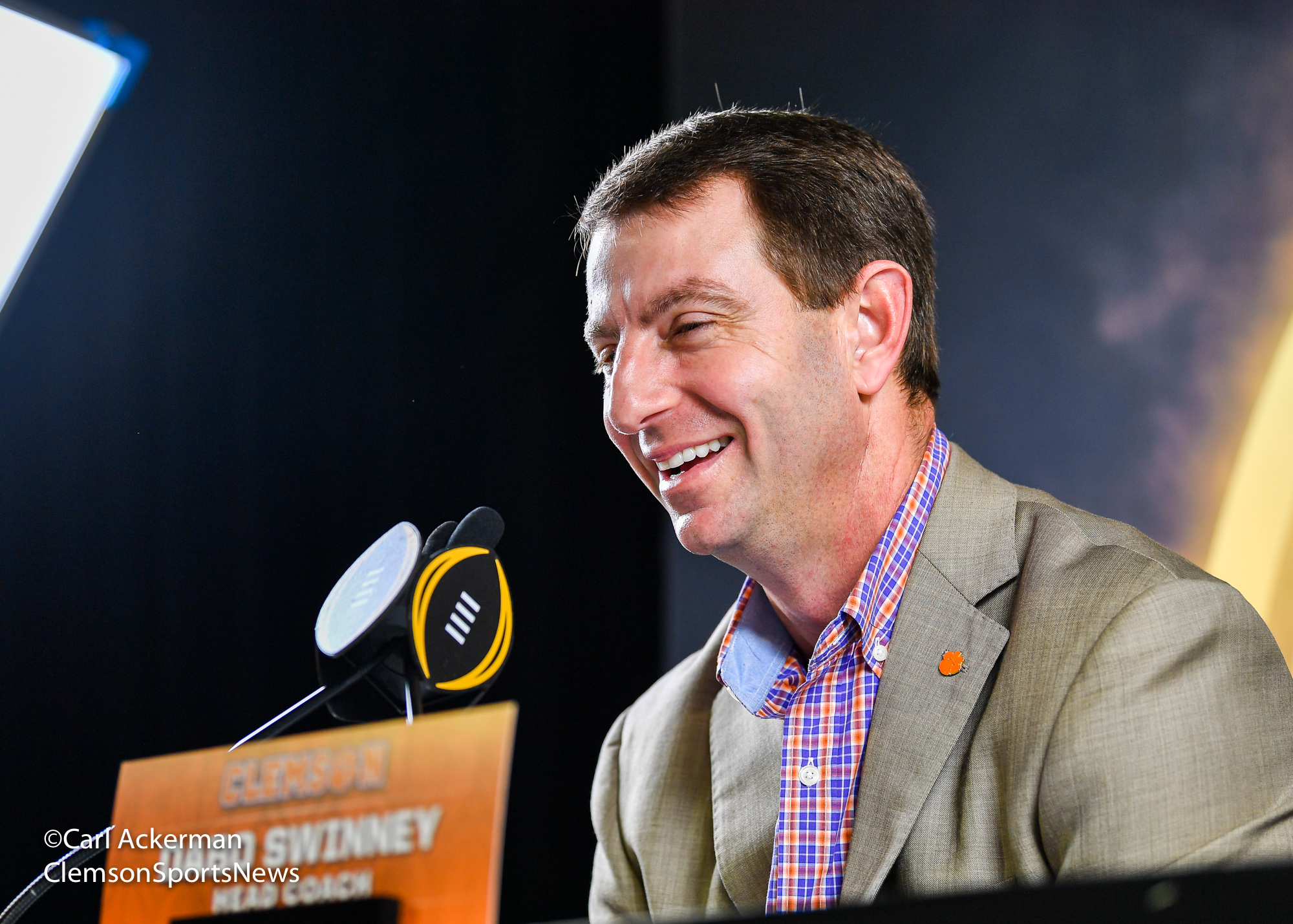 Trevor Lawrence said it better than most — "The game is played on the field, not in the media." A truer statement could not have been made. The question is, which fan base goes home tonight happy and which goes home sad. The LSU fans will outnumber Clemson fans by about 70-30, if not more, and yes, like it or not, this game has a truly "home game feel" for LSU. Let's not pretend that Clemson doesn't win away games. The Clemson-Ohio State game was similar to this as the OSU fans in Tempe was about the same, maybe 65-35. The game is played on the field.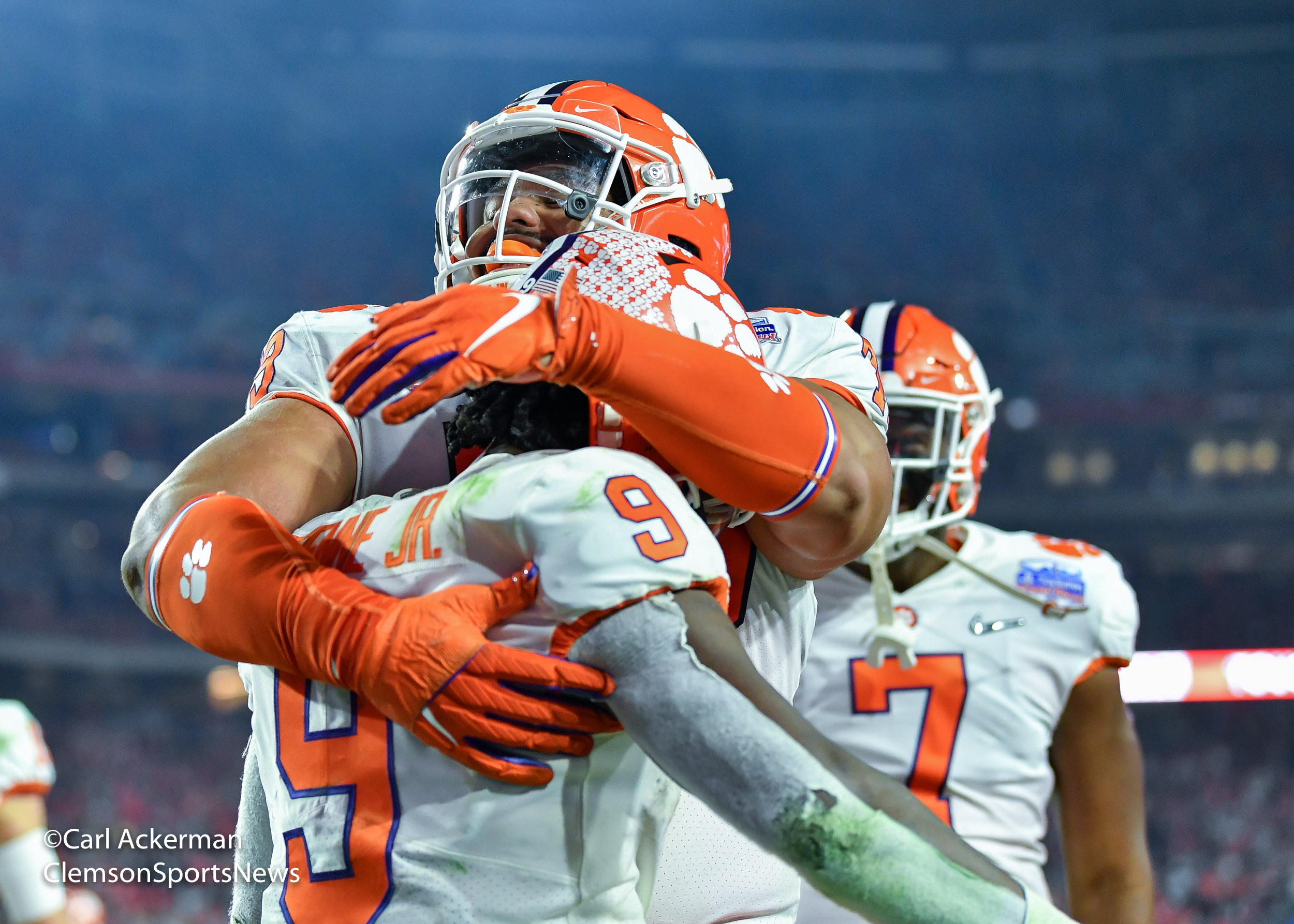 Let's hope that the PAC-12 officials have thick skins. The SEC officials have taken tons of grief the last two weeks. Clemson didn't win the game, the officials gave it to them. Ohio State didn't lose the game, it was stolen from them. Without the officials, OSU would have won going away. Blah blah blah. So, having said that, PAC-12 officials have been under the gun all year, and very surprised they were picked to officiate the national championship.

"PAC-12 officiating lives on that precipice that if you do one thing bad, " says Mike Pereira, a former NCAA and NFL referee who offers officiating commentary for Fox's coverage of NFL and college games, "you get thrust back into the public perception that your officiating is not good."
Will the game come down to officiating? We all hope not. If there are questionable calls, and they go against LSU, here is what's going to happen.
"​It's a sad shame that O​hio State​ kicked C​lemson​'s ass statistically and physically, but the officials decided who won."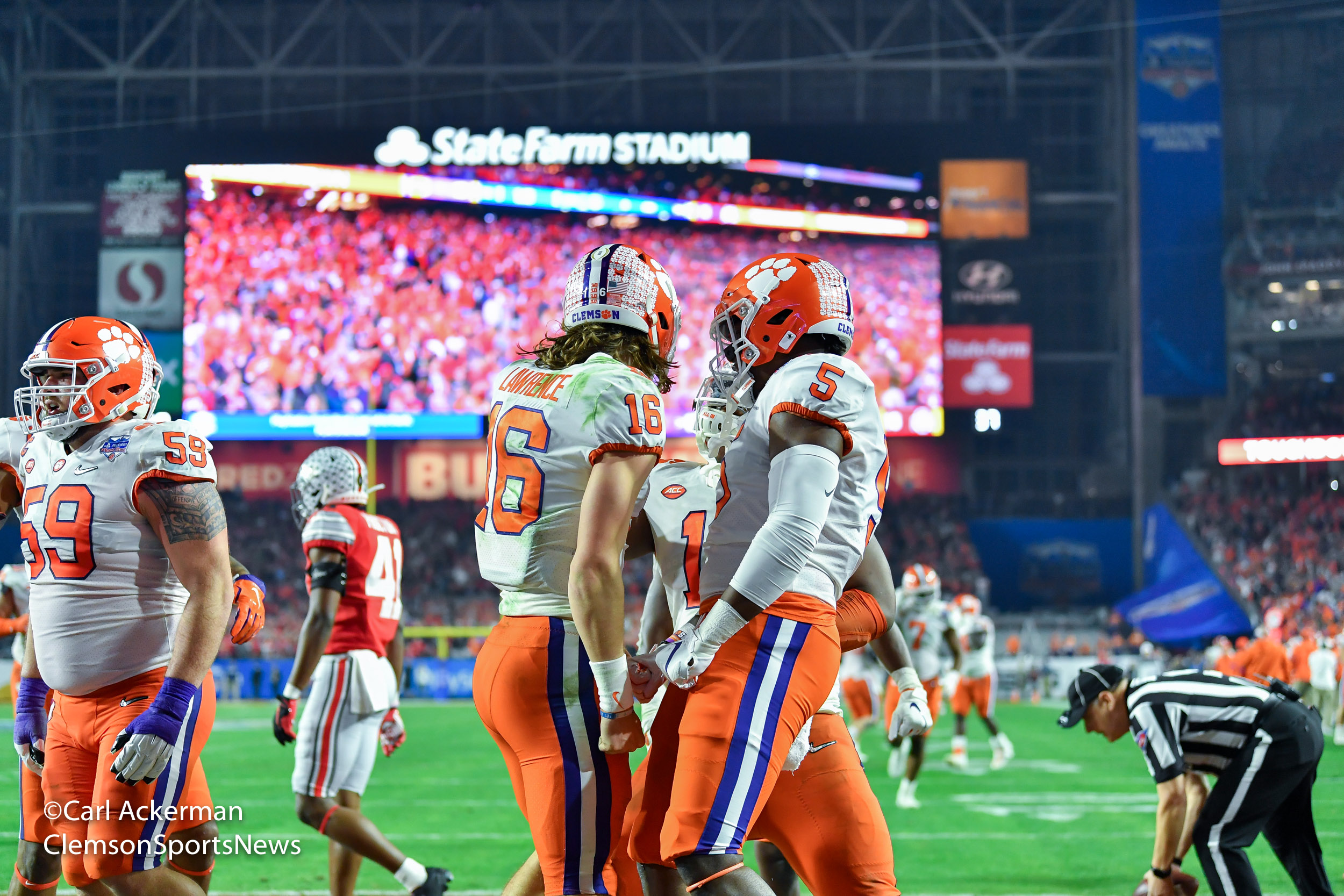 "Dabo was helped by SEC booth crew who overturned 2 crucial on-field calls that took away 2 touchdowns from The ​Ohio State,​ which was the better team. If C​lemson somehow wins it all, then that will be a travesty of justice to many proportions. We were deprived of 2 best team OSU Vs LSU"
"​I truly hope the refs f**k C​lemson​ tonight like they f**ked​ Ohio State" . "​It's over for y'all as a Dynasty. LSU gotta end this C​lemson​ crap, it's starting to agg me 29 straight.Ohio State​ failed & they had the betterteam."
It goes on and on, but like Lawrence said, it's settled on the field. David and Goliath. All world LSU against "little ole Clemson." Who you got.