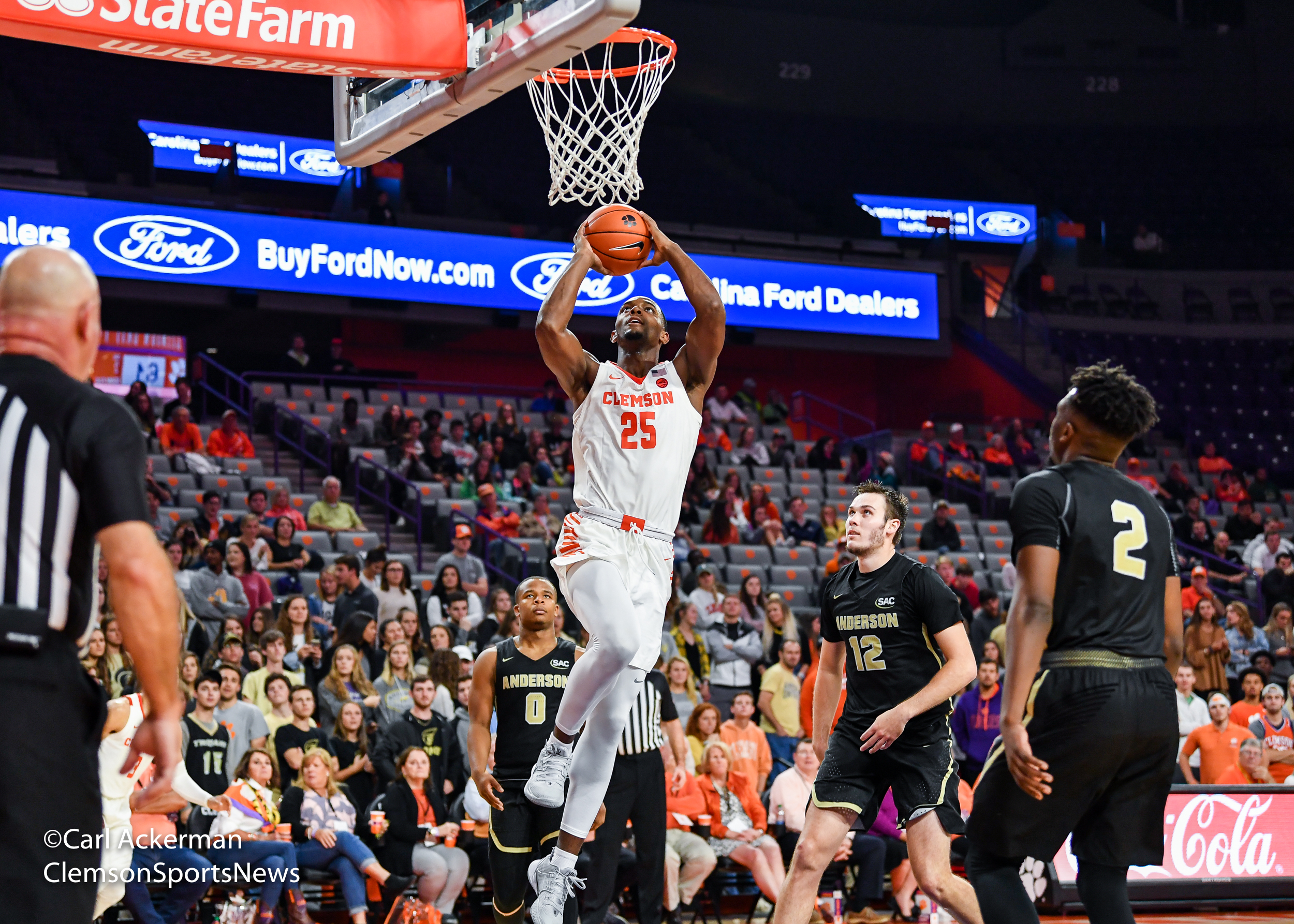 Courtesy Press Release Clemson Atheletics
Aamir Simms Earns Co-ACC Player of the Week
GREENSBORO, N.C. – Junior forward Aamir Simms was named Co-ACC Player of the Week, as voted on by a panel of media members, for his performance in Clemson University men's basketball's historic victory over North Carolina in Chapel Hill on Saturday, 79-76 in overtime.
Simms posted a "Quintuple Leadership" against the Tar Heels, leading the Tigers in points (20), rebounds (8), assists (6), blocks (4) and steals (3) en route to the Tigers' first-ever victory in Chapel Hill.
The Palmyra, Va. native scored the last 10 points of regulation and score or assisted on six-of-nine points in the overtime period to help Clemson prevail. Simms knocked down a 3-pointer with 3.5 second remaining to send the game into the extra period.
It marked Simms' fifth career 20-point performance and his 12th double-digit scoring game of the season. His four blocked shots tied a career-best.
He currently leads Clemson in points per game (13.9), rebounds per game (7.5), total steals (19), steals per game (1.3), total blocks (12), blocks per game (0.8), second in total assists (37), and assists per game (2.5).
Clemson hosts Duke on Tuesday, Jan. 14 at 7 p.m. The game will air on ESPN.
Get the latest news on all things Clemson men's basketball by following us on Twitter (@ClemsonMBB), Facebook (/ClemsonMBB) and Instagram (@clemsonmbb).