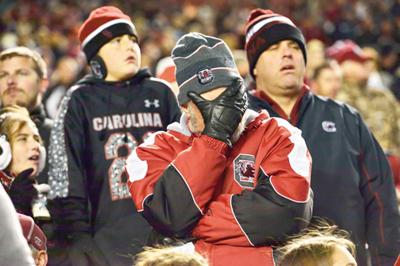 What's In A Fanbase
Two years ago, Clemson goes down to Columbia to collect their annual rent from Willy Brice Stadium. Everyone knows what happened, but it comes as no surprise. The South Carolina fanbase (not all, mind you) routinely show their collective butts, heaving water bottles, water balloons with not-to-mention types of liquids inside, batteries, and whatever else they happen to bring. To them, it's a badge of honor. To the rest of college football, it's an embarrassment. This activity is not relegated to only Clemson. For further information, contact Florida and the Citadel.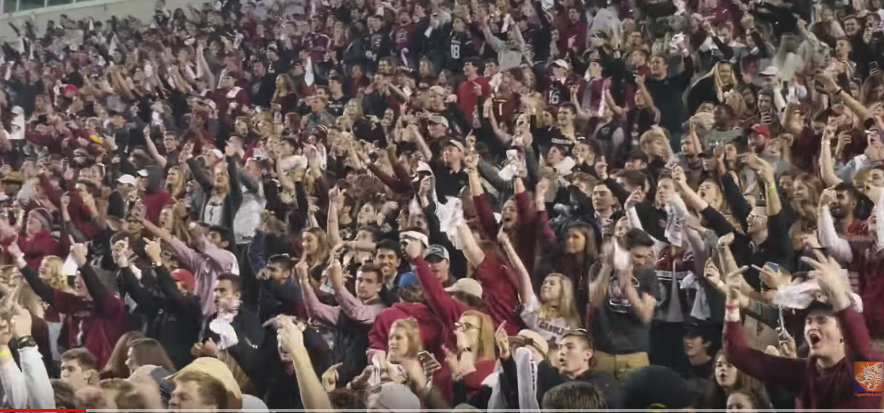 The Carolina fanbase leaves a lot to be desired. Go to a gamecock football game, set up your tailgate around other Clemson fans and enjoy the day. However, it's not anything like the tailgate experience you get in Clemson. Once again, let me emphasize, it's not all South Carolina fans, but there are YouTube videos about many fans getting stupidly drunk, fights, and other "activities" near dumpsters. Is it only the students that get like this? Maybe, maybe not. One would like to think that college football Saturdays are more than just an opportunity to show out, but in some cases, it's an opportunity to spend all day drinking and showing how dumb one can get.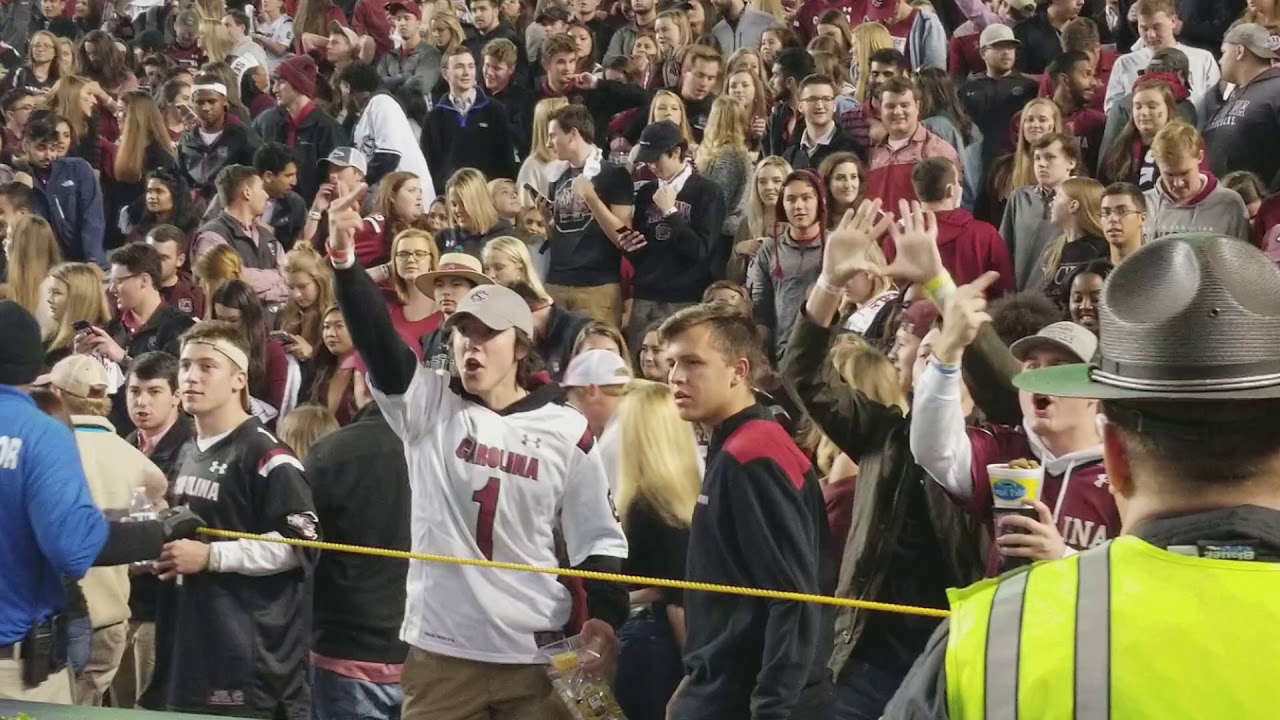 The Clemson-Carolina game will be a noon kickoff. Clemson is currently a 24.5 favorite going into Columba. The Gamecock fanbase is imploding, Will Muschamp is the object of the same kind of hate they usually save for Clemson, and it's almost to the point of putting For Sale signs in front of Muschamp's home. It is that bad. What makes it worse is a statement made by USC President Robert Caslen. He said he has not asked FSU about their process to buyout their head coach, but "No, I didn't by Ray Tanner has." Such a vote of confidence. Last Friday, Tanner gave Muschamp the "kiss of death." "Today I want to make it clear that Will Muschamp is our football coach and will be our coach going forward." Where have we heard this before?
Yes, the USC fanbase are living through particularly hard times. Clemson fans are relishing in their agony. It's what rival fan bases do. During USC's historic 5-game winning streak against Clemson, the USC fans really gave it to Clemson fans everywhere, even the coaching staff. That seems like a LONG time ago. The gamecocks will be home for the holiday season this year, and that doesn't sit well with the fans. Clemson is rolling into Willy Brice and looking to make a point. Having a noon football game is the best case scenario. The students will still be hungover from the night before, and will be happy to sleep during the game. Having said this, the USC fans will no doubt want a gamecock victory to upset Clemson's bid for another unbeaten season and a run to the playoffs. They would like NOTHING better. It's a good thing the outcome of the game rests in the hands of people like Trevor Lawrence and Isaiah Simmons, and not the fan bases.