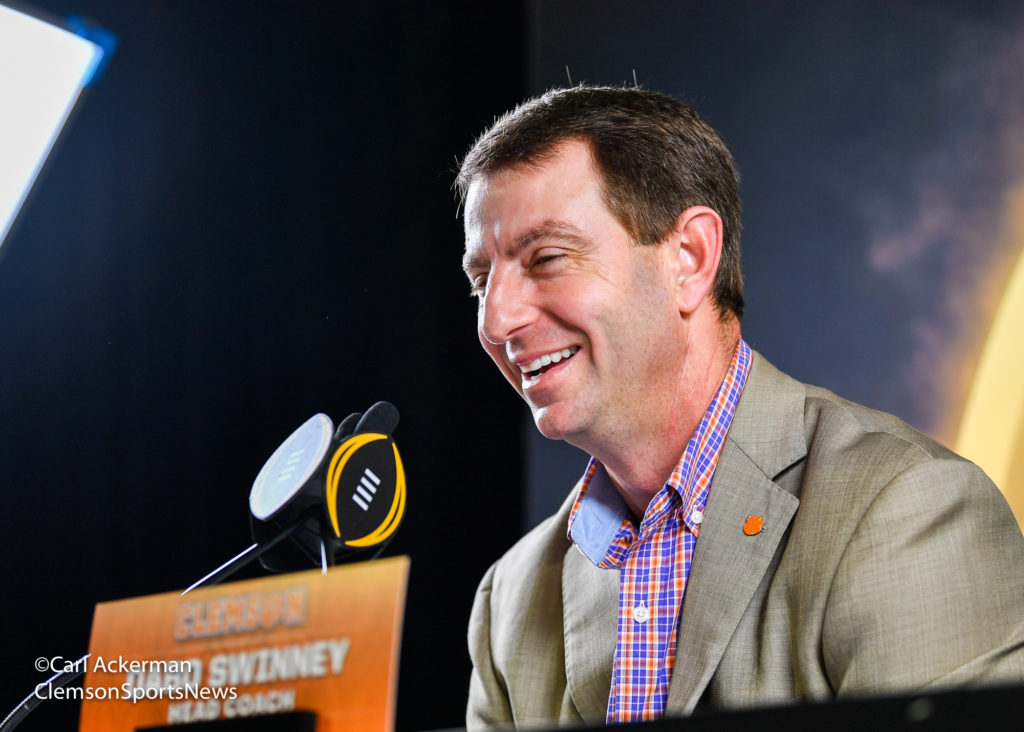 The Dabo Swinney Fallout 
By: Zachary Wagner
On Tuesday afternoon, Georgia four-star cornerback Jordan Hancock announced his decommitment from the Clemson Tigers Football Program. Hancock, who is rated the sixth best corner in the class of 202, did not give a reason for the decommitment. Many college football and Clemson Tigers fans are now speculating if the video from a 2016 Dabo Swinney press conference may be the reason that Hancock is now predicted to flip to the Ohio State Buckeyes.
The said video from Swinney's press conference is from 2016 during the fallout from the Colin Kaepernick kneeling situation.
Many fans have taken to twitter to express their feelings on the statement made by Swinney.
Hancock becomes the second decommitment from the class of 2021, following Korey Foreman, who announced he was decommitting from the Tigers on April 21st. There have been speculations and rumors flying around the "twitterverse" that Hancocks North Gwinnett teammate and four-star outside linebacker, Barret Carter, could be the next decommitment from the Tigers. Nothing has been announced from Carter or his team as of now though.
Swinney has been in the national spotlight as of late during these times of civil unrest, following a report from former Clemson player D.J. Greenlee that an assistant coach used a racial slur during a practice in 2017. Swinney released a statement on June 8 speaking on the incident and the death of George Floyd.
Swinney was also seen at the Tigers Black Lives Matter rally on June 13th, supporting his players as they marched for change.
Many national media personalities like Shannon Sharp have also attacked Swinney over the last month, stating that Swinney is a "racist" and that African American parents should not send their children to play for someone that has his views. During the Tigers BLM rally, six cars drove downtown Clemson with Confederate flags flying behind their cars, and many blamed that on Coach Swinney.
To that, Clemson fans were baffled. Swinney has led and changed countless players and molded them into great young men, on and off the field.
The video that is getting a lot of attention on Twitter the last couple of days, is taken out of context and is a 45 second clip from a 45 minute press conference. In today's day and age, the word: racist is thrown around very loosely. If there is one thing Coach Dabo Swinney is not, it is a racist.
Stay tuned to Clemson Sports News for more on this story in the coming week.