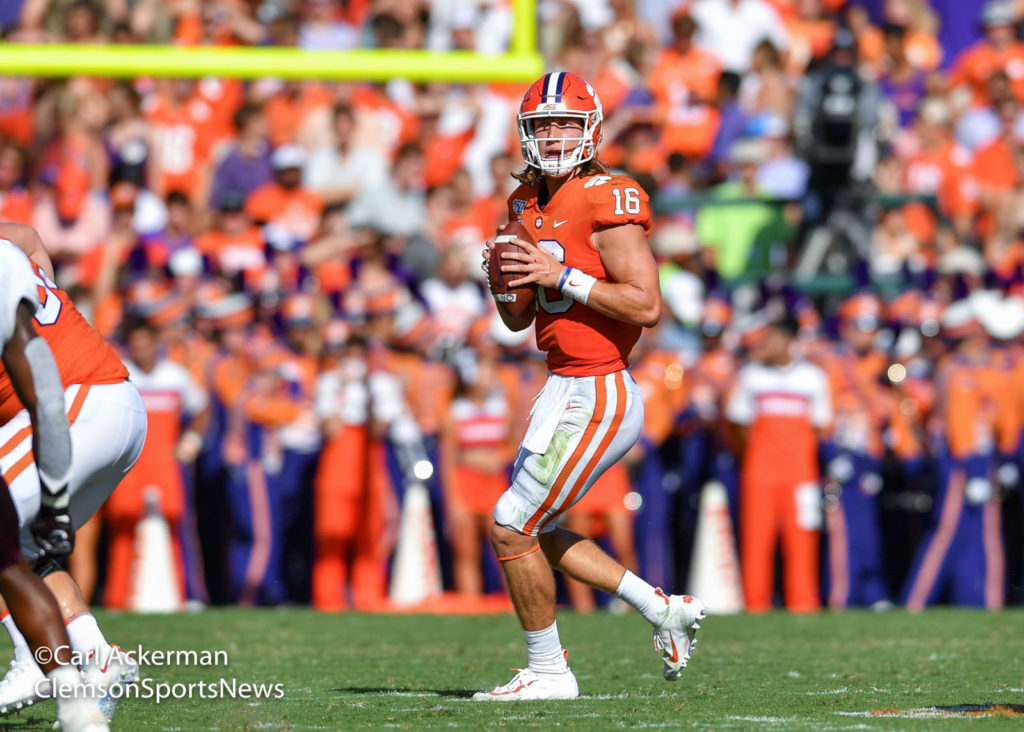 If Trevor Lawrence never took a snap during the 2020 college football season, he would undoubtedly still be the unanimous #1 overall pick in the 2021 NFL Draft come April. With that said, Lawrence is heading the #WeWantToPlay movement on Twitter. The starting quarterback for the Clemson Tigers has all the stats to back up his eventual multi-million dollar deal and is being regarded as the best quarterback prospect since Peyton Manning to join the National Football League.
Lawrence took to Twitter on Sunday night to voice his feelings on whether or not college football should be played.
Lawrences' first tweet was the popular hashtag among collegiate athletes during these unprecedented times during the COVID-19 Pandemic. Players are rallying together on social media as on Sunday afternoon, the Power Five Conference commissioners held an emergency meeting to discuss the upcoming football season.
QB1 then threw together a thread of tweets to discuss how he felt. The 20-year old seems to be the largest and most popular athlete to voice his concerns over the upcoming season.
"Let's work together to create a situation where we can play the game that all of us love. Not divide and argue. There is a way forward."
The next three tweets came about three hours after the prior tweet from Lawrence.
A star player like Lawrence voicing his opinion and wanting to play his "final" season at Clemson should open a lot of eyes, not only in Clemson, but all around the NCAA. This is a quarterback that could have opted-out and not had to worry about the wear and tear on his body of a 2020 season. Lawrence knows what football means to not only himself and his teammates, but other collegiate players across the nation.
Lawrence then posted a picture for his final tweet of Sunday night. The tweet featured almost a set of "guidelines" that athletes are asking for from the power five conferences. The picture that is now being shared by athletes all across the country that include: Ohio State starting quarterback Justin Fields, Oklahoma starting quarterback Spencer Rattler and Oklahoma State star running back Chuba Hubard states that the players want open communication between themselves and officials and the creation of a "players association" (a.k.a. A players union).
In a late night tweet from teammate Darien Rencher who is also a vocal leader on the Clemson Tiger Football Team, the running back stated that Lawrence and himself spoke on a zoom call with officials from the Power Five Conferences.
Not only has COVID-19 changed sports and life since March, it may be helping shape the college football landscape as we know it.
Hold on to your seats Clemson Sports News fans and family, we are about to be in for a very fun, and wild few days.