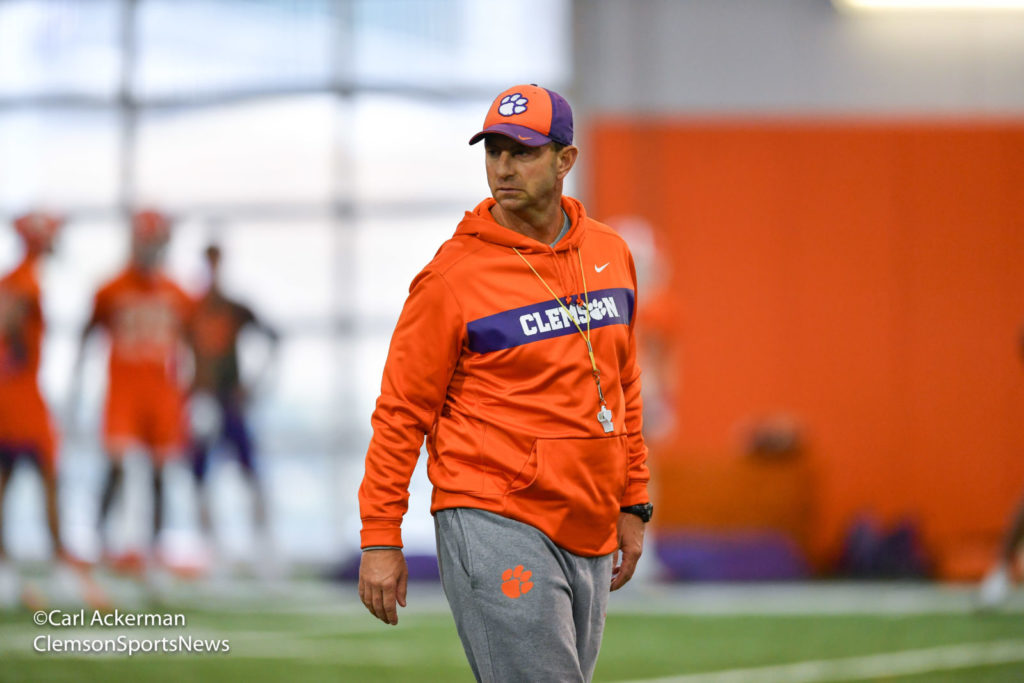 Head Coach Dabo Swinney Post Practice Media Availability 8/10
By Zachary Wagner
Head Football Coach Dabo Swinney met the media following fall camp practice on Monday, speaking on the current state of college football and the events that transpired on Twitter last night.
Swinney made it known during his time with us that Clemson is the safest place for his players and staff.
Swinney also opened up his press conference noting that during these weird times, it has been the most fun camp he has ever been a part of and that all the guys are out there having fun.
Coach Swinney also has his players back during these unprecedented times, stating that "every staff member will still get paid if they don't want to be here and all players scholarships will be honored if they don't want to play."
Swinney then stated later in the presser that:
Swinney also stated that he would fully support a Players Association that was talked about and headed by his starting quarterback Trevor Lawrence. Coach said that there has been a sort of "players association" at Clemson since he has been in charge (Leadership Council).
These are some crazy times in the college football world. No one knows what news will break from hour to hour. Make sure you stayed tuned to Clemson Sports News for all the latest news and updates.