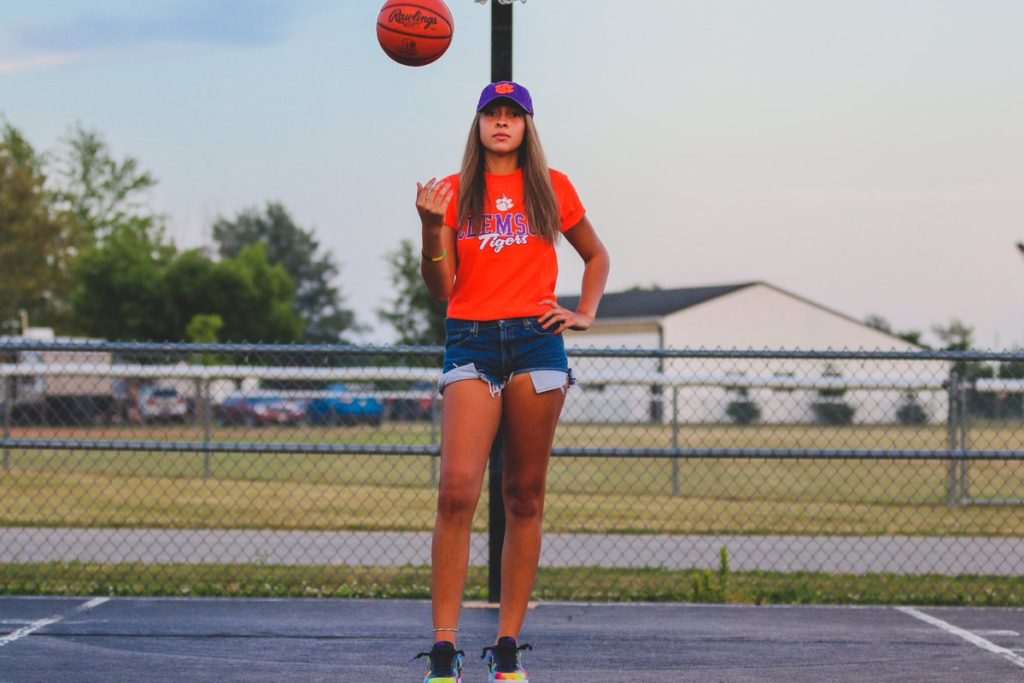 By: Neil Burnett
Last week, you got a closer look into Women's basketball commitment Madison Ott. Welcome Ohio native Makayla Elmore to Clemson.
Elmore is a 6-3 power forward that brings much needed size to the tigers. According to ESPN, she is ranked as the 15th best at her position in the 2021 class.
What kind of player is Clemson getting?
"Clemson is getting a diverse, hardworking, strong woman, on and off the court. When I met the team, I knew I'd fit in great because they had personalities just like me. Im outgoing and very social, but yet, I don't slack on the court."
Here is what Dan Olson, ESPN Women's college basketball analyst had to say:
"Elmore is an agile front court performer with hybrid-4 game. She creates on the perimeter, exploits mismatches in the paint. Her offensive game extends to the arc and she attacks in the key and finishes plays in traffic. Elmore has a unique skill set with off-the-charts potential."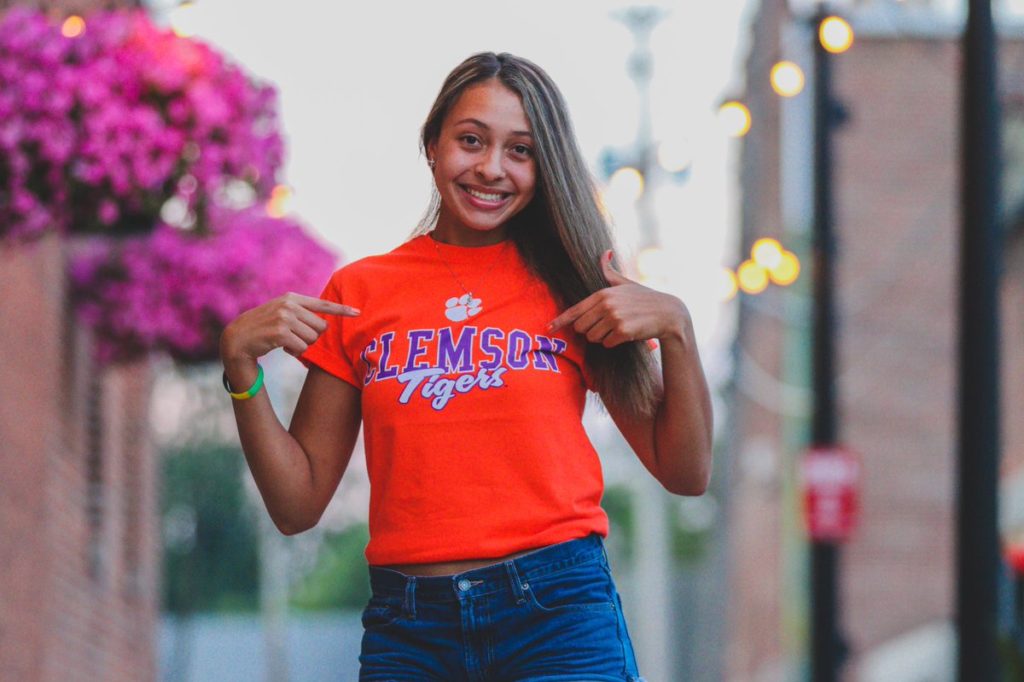 Much like Madison Ott, Elmore will be playing a long way from home, approximately about 600 miles. What does mom and dad think about this?
"My parents played a huge role in my recruiting process. They've never had a kid go D1 or to college, period. I'm the 2nd person from this area to go D1 in over a decade and my mom took the time to look into colleges and help me figure out my major and what I was gonna do. They never cared about how far I went. They love to travel and wanted me to find my 2nd home. They knew it was gonna be tough because my little brother will still be in high school when I go off to college, so they'll have to make time to watch both of us play."
"My top 5 schools were Clemson, Michigan State, Rutgers, NC State and Kentucky. I chose Clemson because it was my first home and unofficial visit and we automatically had a bond. Coach Butler was an amazing woman from the jump and her staff recruited me hard. My dad is originally from South Carolina and we have family in Charleston so it was a perfect fit for them to finally come watch me play. I did receive offers from instate schools. I never received any pressure to go anywhere. It was my decision and my parents said they would travel anywhere to watch me play."
With regards to Clemson, what was the recruiting process and did visits play a big part.
"I've taken an unofficial visit and they traveled out to Ohio for a home visit. We've known this staff for a while and they were one of the first schools to start recruiting me. They have developed just as strong a relationship with my parents as they do with me."
Elmore suffered an ACL injury in her last game of her junior season. Where is she in her rehabilitation?
"I'm now about 5 months out and just got cleared from physical therapy. I've started with a personal weight trainer to gain my weight and muscle back up and get me stronger and then I work on basketball on the side a few days a week."
Makayla is primed to return for her senior season and make her presence known. Last season, Hopewell-Loudon finished 27-1 and lost in the district finals. All she did was average 24.1 points a game, rip off 10.9 rebounds, 2.9 blocks, 4.2 steals and 3.7 assists per game.She was named Division III Player of the Year in the 2020 all-Northwest District selections, and first-team all-Ohio for the 2nd straight year.
"I've always wanted to win a state championship and see how far I can lead my team. I've broken many school records and now hold most of them at Hopewell Loudon. This year, Im looking to beat the all time scoring record and other smaller ones. I know I can improve my post work and shooting. I've always been bigger than everyone else but never really played in the paint 24/7. I'm a diverse player so I can work on it all."
Elmore is one of three Clemson commitments in the 2021 class. With a full recovery from her ACL injury, Makayla will be ready to bring her talents to Clemson and the ACC.