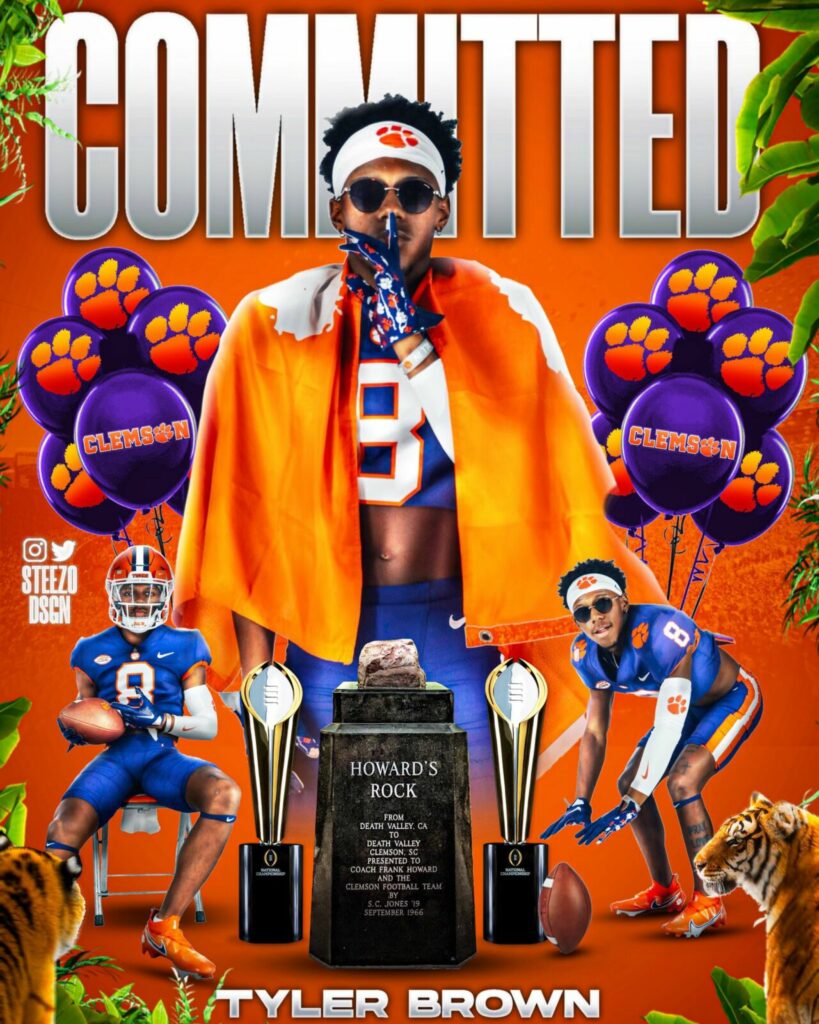 The Clemson Tigers picked a speed merchant WR today in Greenville, SC, native Tyler Brown.
Brown, 5-11 170, recently decommitted from the Minnesota Gophers back in June, and picked up several offers shortly afterwards from Appalachian State, Virginia Tech, Louisville and a few others.
The 3-star prospect is rated as the 16th best prospect in the state of South Carolina for the 2023 class. As a junior, he exploded on the high school scene with 71 receptions for 1,034 yards and 15 touchdowns. In 2022, he hauled in 51 receptions for 835 yards and 12 more touchdowns. Brown is considered one of the fastest players in South Carolina.
A dangerous slot receiver, something SORELY needed in this Clemson pass offense, Brown routinely finds creases in coverage and has the speed to beat DBs on downfield routes. He has the moves to catch the ball behind the LOS and make defenders miss on the way to the endzone.
Brown becomes the Tigers' 23rd commitment in the 2023 class. He joins 4-star WR Noble Johnson, 4-star TE Olsen Patt Henry, 4-star WR Ronan Hanifan, and 3-star TE Markus Dixon in the TIger's movement to restock the receiving corps.