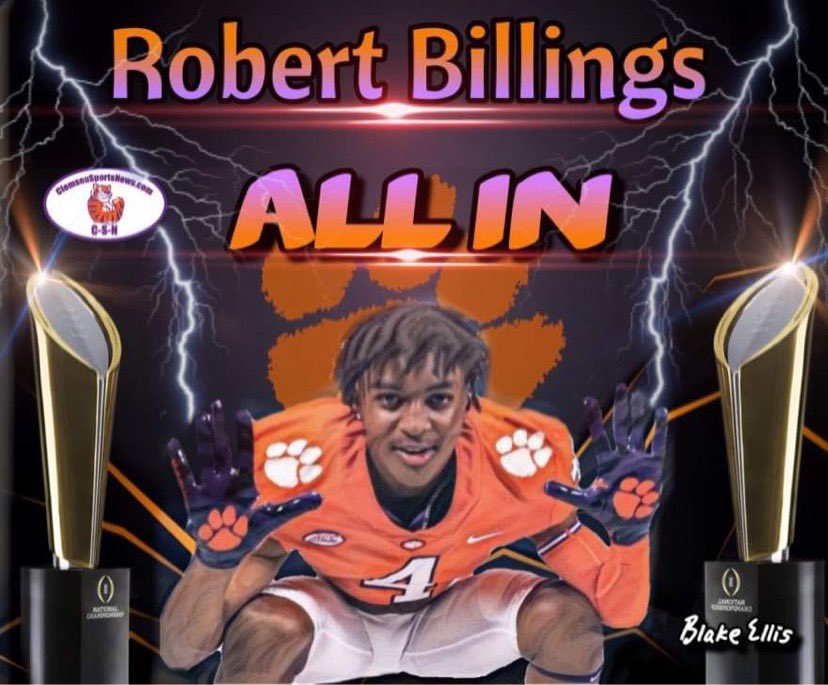 by: Neil Burnett
The Clemson Tigers held their annual ALL-IN Cookout on Monday, July 24th, hosting a number of current commits as well as a handful of promising prospects. One of those prospects decided to give his commitment to the Tigers yesterday. 4-star safety Robert Billings of Alpharetta, Georgia, becomes the 18th commitment for Clemson, the first since the July 8th pledge from 5-star Peter Woods.
Billings, 6-1 185, picked up a Clemson offer in early March, and picked up offers after that to Georgia Tech and Michigan. Expect more to come in prior to signing day.

Rated a 4-star by Rivals, Billings plays for Milton High School, and helped lead his team to a 13-2 record and deep into the state playoffs, losing out to Collins Hill for the state championship. He registered 66 tackles, had 5 interceptions, and defended on 11 passes.
Billings became the 10th commitment on the defensive side of the ball, depending on how the Tigers want to use Athlete Kylen Webb. With the addition of Billings, Clemson sits at #7 in the 247 recruiting rankings.
More to come.