The Clemson-South Carolina football rivalry continues this Saturday in Death Valley. The weather was thought to make a difference but latest reports are calling for little or no rain and pleasant weather.
South Carolina comes into the game riding high after bludgeoning highly ranked (over ranked as it seems now) Tennessee and seething with confidence. QB Spencer Rattler had 8 TD passes going into last week's game and he threw six against the 130th ranked passing defense in the country. Which Rattler will show up, the one who laid eggs against Missouri and Florida or the gangbuster best-game-of-his-life Tennessee Rattler. The Clemson defense will have something to say about it.
Gamecock fans are hoping that RBs Marshawn Lloyd and Christian Beal-Smith are available to help out their ground game. Regardless of whether they are or aren't, this usc offensive line will still have to contend with this vicious Clemson front line. DT Bryan Bresee will be back and ready to make a difference. Last week against Miami, the Tiger D allowed only 30 yards rushing.
Against Tennessee, Rattler faced little or no pressure with the Vol secondary playing in a soft zone all night. I'm 67 years old and they were playing so soft, I could have gotten open (ok maybe not). Between the pass rush and Clemson jumping these wide receivers in more man-to-man coverage, it is going to be a long night for the usc offense.
QB DJ Uiagalelei will have to be on his game, be on target with his passing game and make the right decisions in the run game. Will Shipley and Phil Mafah will look to have big games on this gamecock defense that is allowing almost 190 yards a game. Last year, the TIgers rambled for 289 yards en route to a 30-0 shutout IN Columbia IN a night game.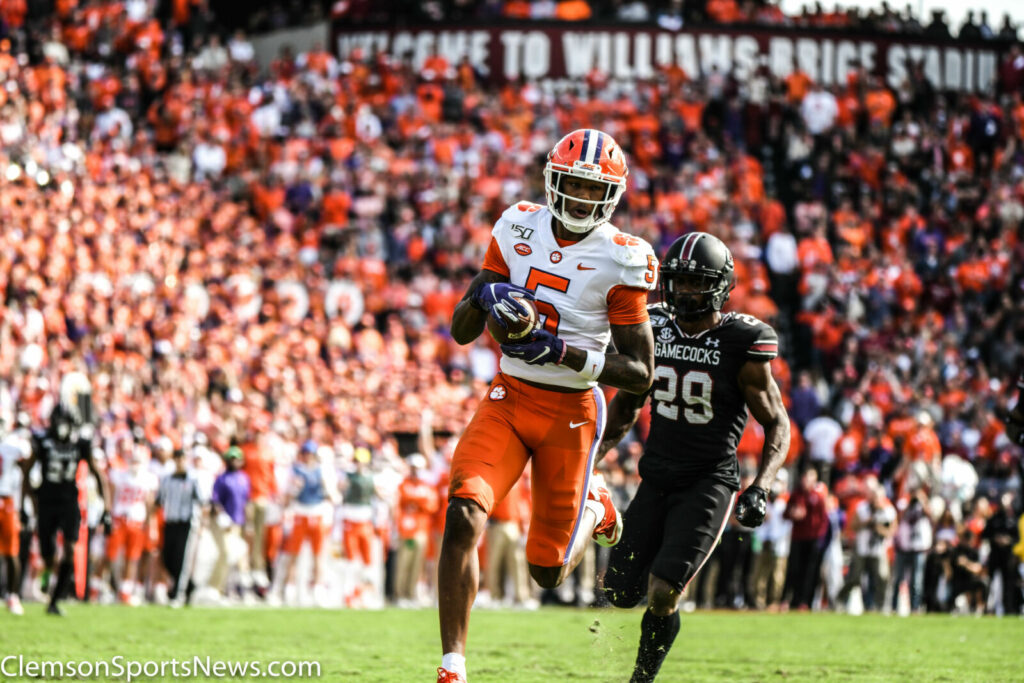 Throughout this entire 2022 season, social media and sports analysts have put Clemson on "Upset Alert" pretty much every week. Time after time, the Tigers have proved them wrong other than the Notre Dame game. So now, Clemson's hated rival, usc, comes to town off a convincing victory over Tennessee and everyone seems to think Clemson is suddenly Tennessee. Rumors have it that there was an altercation during the week before the game that might have affected the way the Tenn defense played. It might be true, it might not, but it was plain to see the Vol defense did NOT resemble the same defense it had displayed all year.
So here comes Giant-killer usc into Death Valley to play little ole 10-1 Clemson. 8th ranked Clemson. The team that's on a 7-game winning streak against usc. The team that is headed to the ACC Championship. The team that currently owns a 40-game home winning streak. The team that will send another team home with a loss when they visit the Valley.
Rattler doesn't have all day to pass and the Clemson secondary will not let receivers run free all game. Offensively, the Tigers MUST cut down on the turnovers. This is NOT a game where we can afford 3+ turnovers for a fifth straight game. This is NOT a game where we can relax on punts as usc is pretty good at blocking punts. Clemson found this out against Notre Dame early. Clemson's defense had a complete game last week. They will have another one this week.
Clemson 34-10.