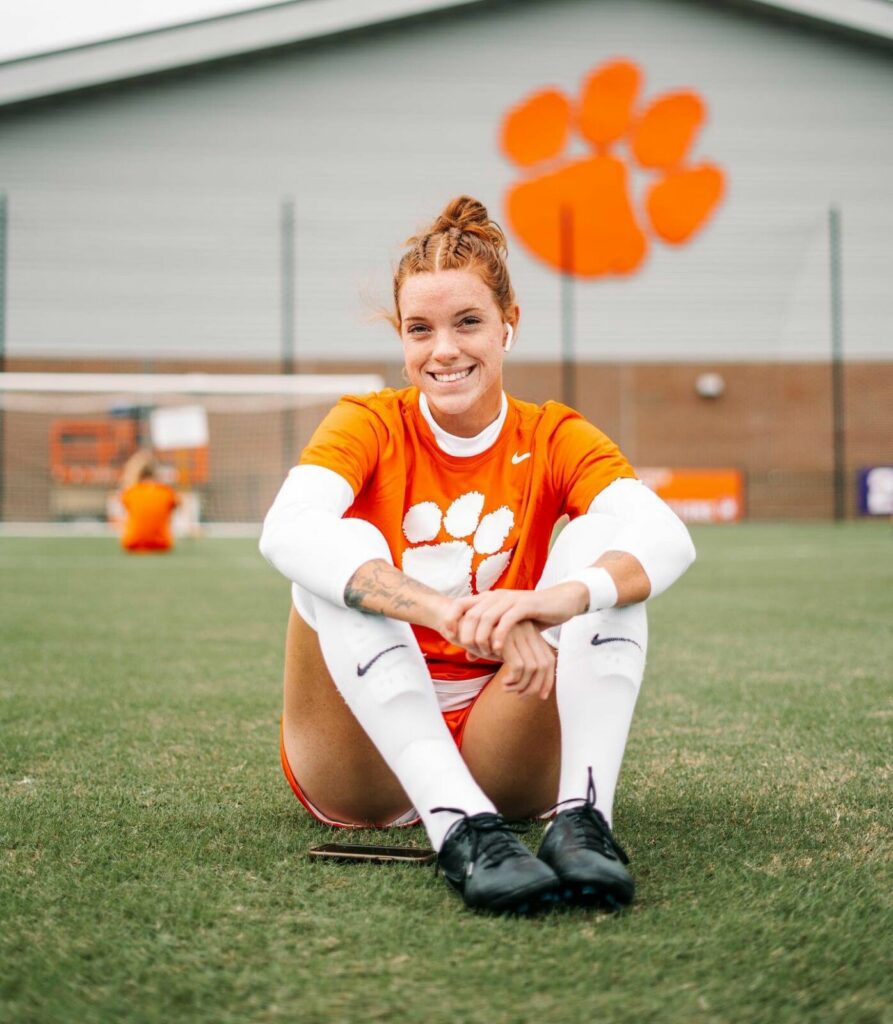 CLEMSON, S.C. – Senior midfielder Hal Hershfelt and junior defender Megan Bornkamp have earned All-Atlantic Region honors following their incredible efforts during the 2022-23 season, United Soccer Coaches announced. Hershfelt and Bornkamp both earned their third All-Region honor and are two of the 45 names among the Atlantic Region's First, Second and Third teams.
All-Atlantic First Team
Bornkamp registers her third career All-Region honor, being named to the first team in all three seasons she has worn the orange and regalia. She anchored the Clemson defense all season long from the center back position and led the Tigers to eight shutouts. She registered a goal against Louisville and two assists against Western Carolina and played and started in all but one match.
All-Atlantic Second Team
Hershfelt was named an All-Region honoree for the third time in her career after picking up Third Team honors in 2019 and Second Team in 2021. A captain of the squad and leader in the midfield, she teamed up with Bornkamp and the Tiger defense to hold opponents scoreless in eight matches this season. Hershfelt also was a contributor for the Clemson offense, scoring three goals and recording an assist. She registered her second career brace in a 6-0 win at Western Carolina earlier in the season and played and started in all 18 matches.
All-Region and All-America teams are selected through voting by member coaches in their respective divisions.
For complete coverage of the Clemson women's soccer team, follow @ClemsonWSoccer on Twitter, Instagram and Facebook.