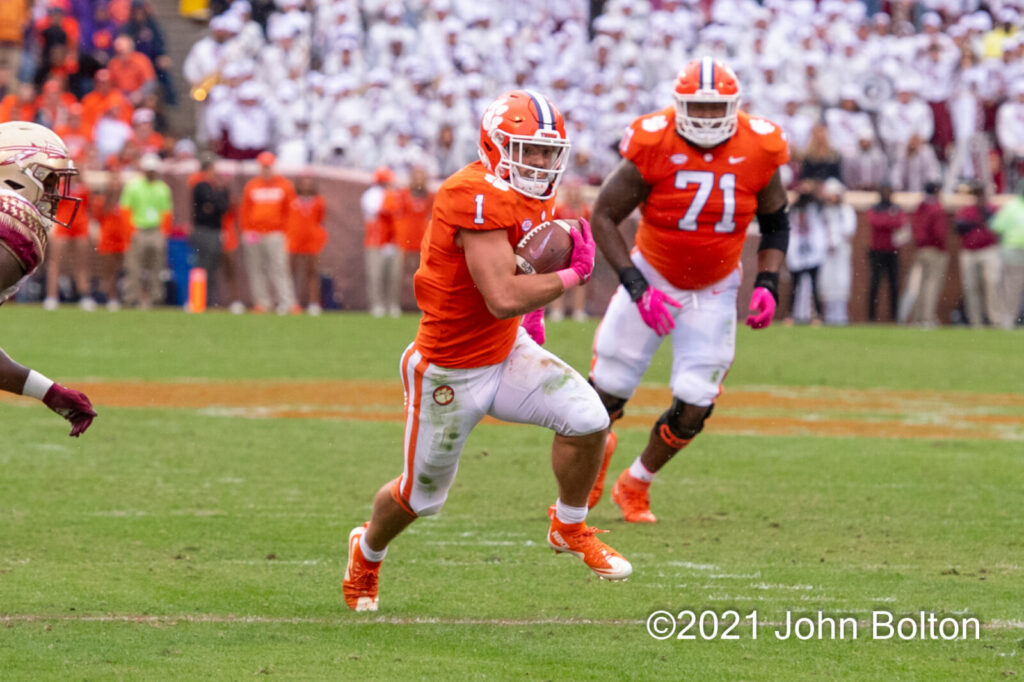 Shipley On Himself, Pace, And Mafah: A Special Group
By: Grayson Mann
Will Shipley was one of the players that spoke to the media following day one of fall camp last Friday. The sophomore running back will have all eyes on him as he looks to build off of an impressive freshman campaign. He's not the only back with all eyes on him. Fellow backs Kobe Pace and Phil Mafah have given Clemson unbelievable depth in the running back room and gave the Tigers an offensive identity late into the season.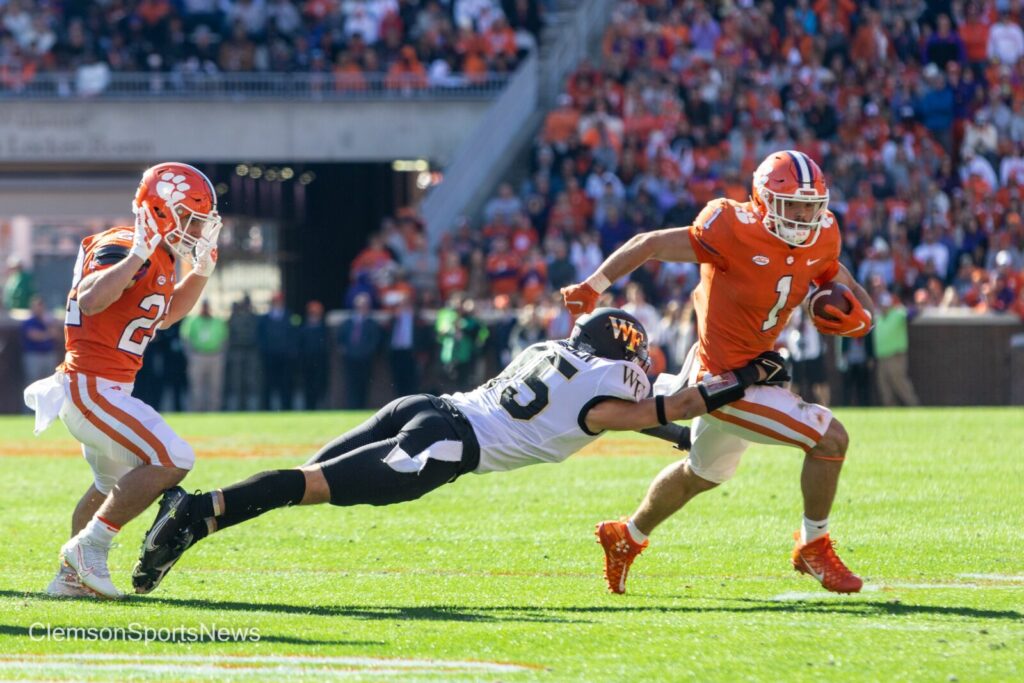 Shipley spoke on that room and what makes it unique.
"When you talk about me, Kobe, and Phil, it's a special group. We are holding each other to a standard. We love each other, but we are also competing out there. Not necessarily competing against each other but competing for each other."
Shipley, Pace, and Mafah have a chance to be one of the best, if not the best, running back groups in the country and will be able to build off of established momentum from last season. Shipley led the pack with over 700 rushing yards and eleven touchdowns, following Pace with 641 yards and six scores. Mafah finished with 292 yards and three touchdowns.
This group is special, like Shipley says, and the Tigers will look to lean on them for consistency within the offense to begin the 2022 season.