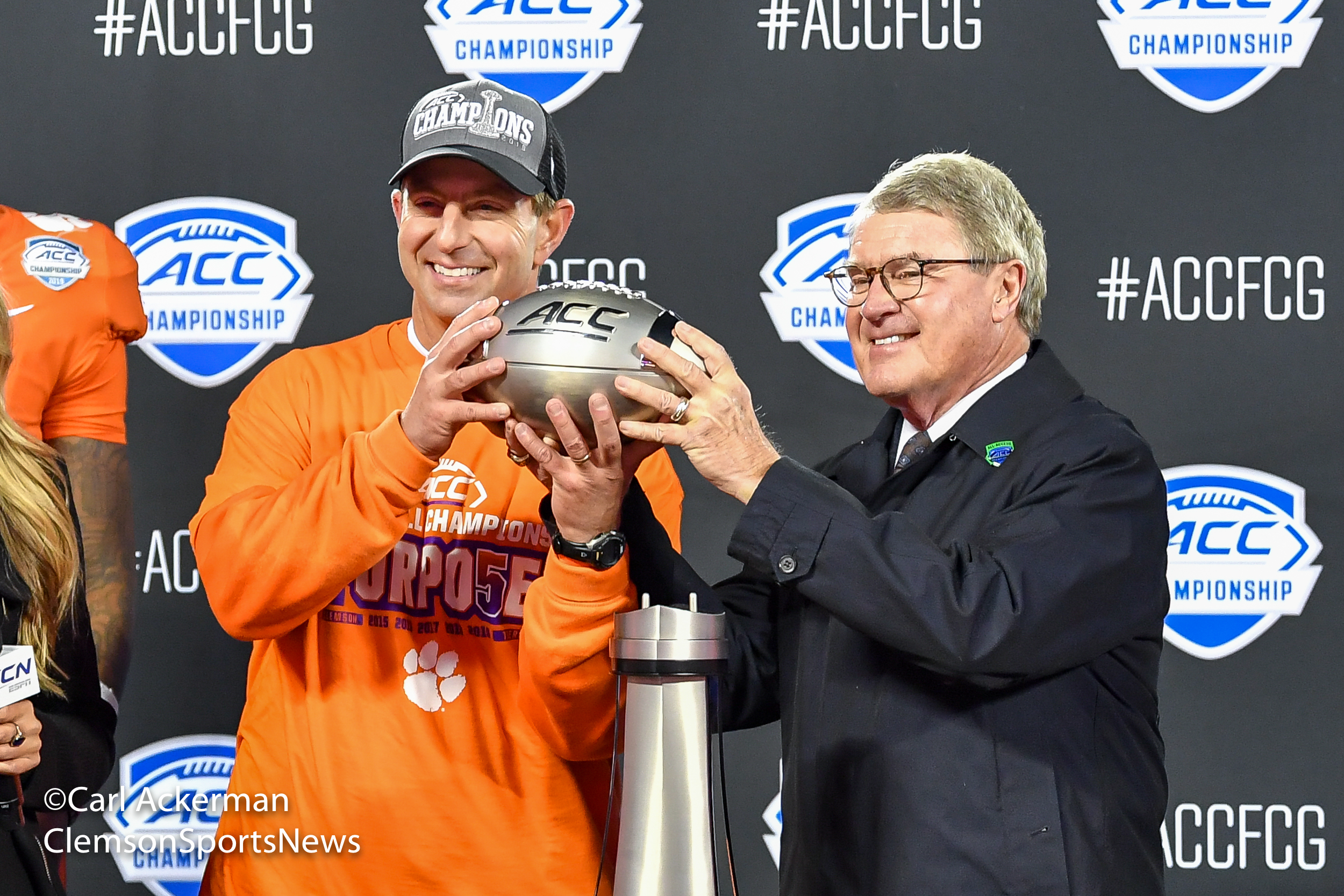 What's New, What's Not and What's In for ACC Football 2020
By: Mark Sturgis
This is an exciting day for me as this is my first work that I've put in for this new job. I'm very thankful for Gary giving me this opportunity, and I'm going to use my position to cover the entire ACC while wrapping it back to Clemson. It's always to good to keep one eye on the enemy, and that includes the league office in Greensboro.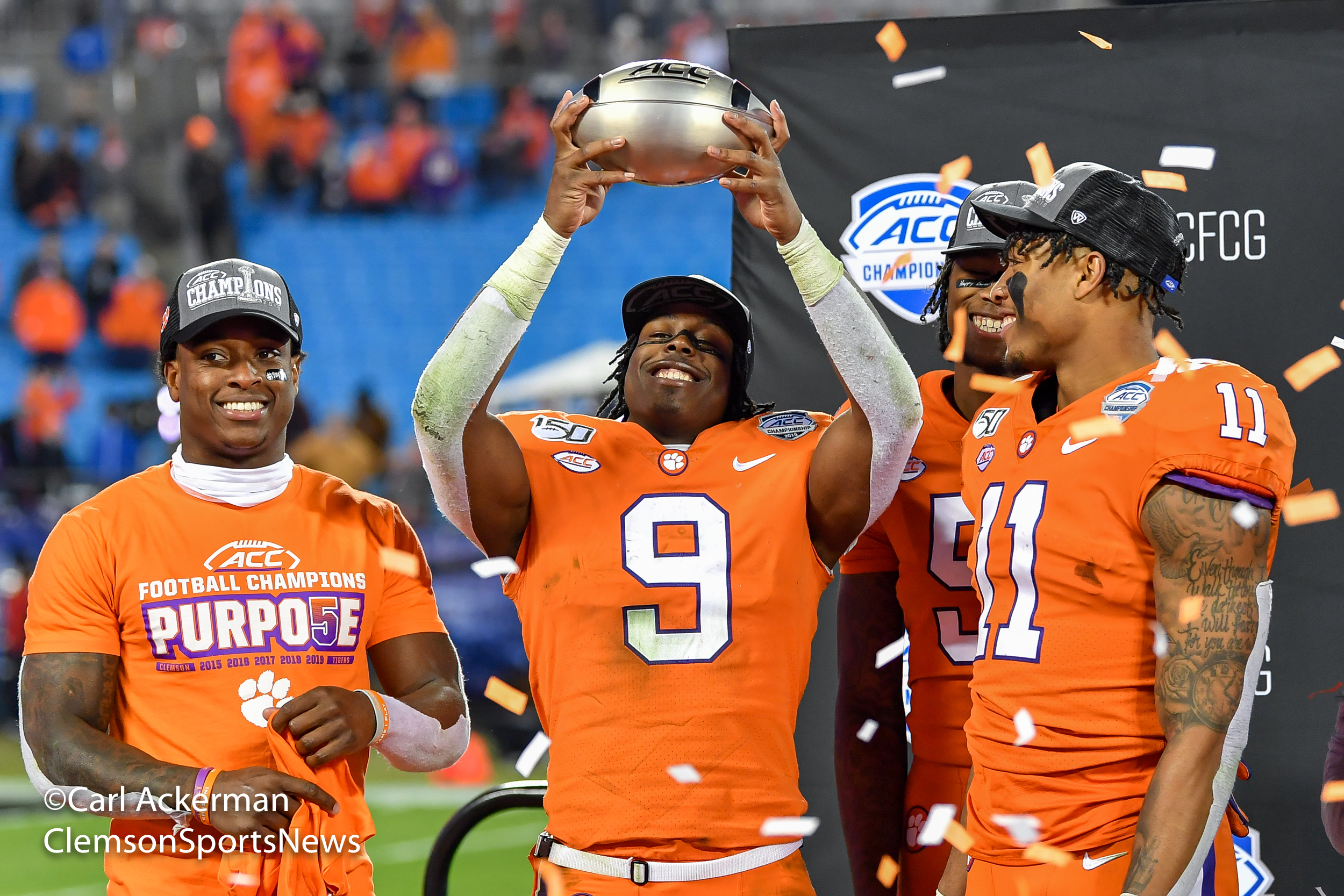 What's New in the ACC?
As far as new Head Coaches, both will affect Clemson and the "Atlantic Division" as Florida State and Boston College made offseason moves. In Tallahassee, former Memphis Head Coach Mike Norvell takes charge. This is the second time in five years that an ACC program has taken a successful Memphis Coach as Justin Fuente now resides in Blacksburg at Virginia Tech.
Mike Norvell, just 38 years old, was 38-15 in four seasons with the Tigers, including 12 wins this past year and a bid to play Penn State in the Cotton Bowl as the highest ranked "Group of 5" team. The All Time Leading Receiver in Central Arkansas history, Norvell is known for his offensive prowess. Twice he reached double digit win totals at Memphis, but the only down side is that he was 0-3 in bowl games, and ultimately did not take the loss against Penn State in the Cotton Bowl as he had already accepted the Florida State job and did not coach the game.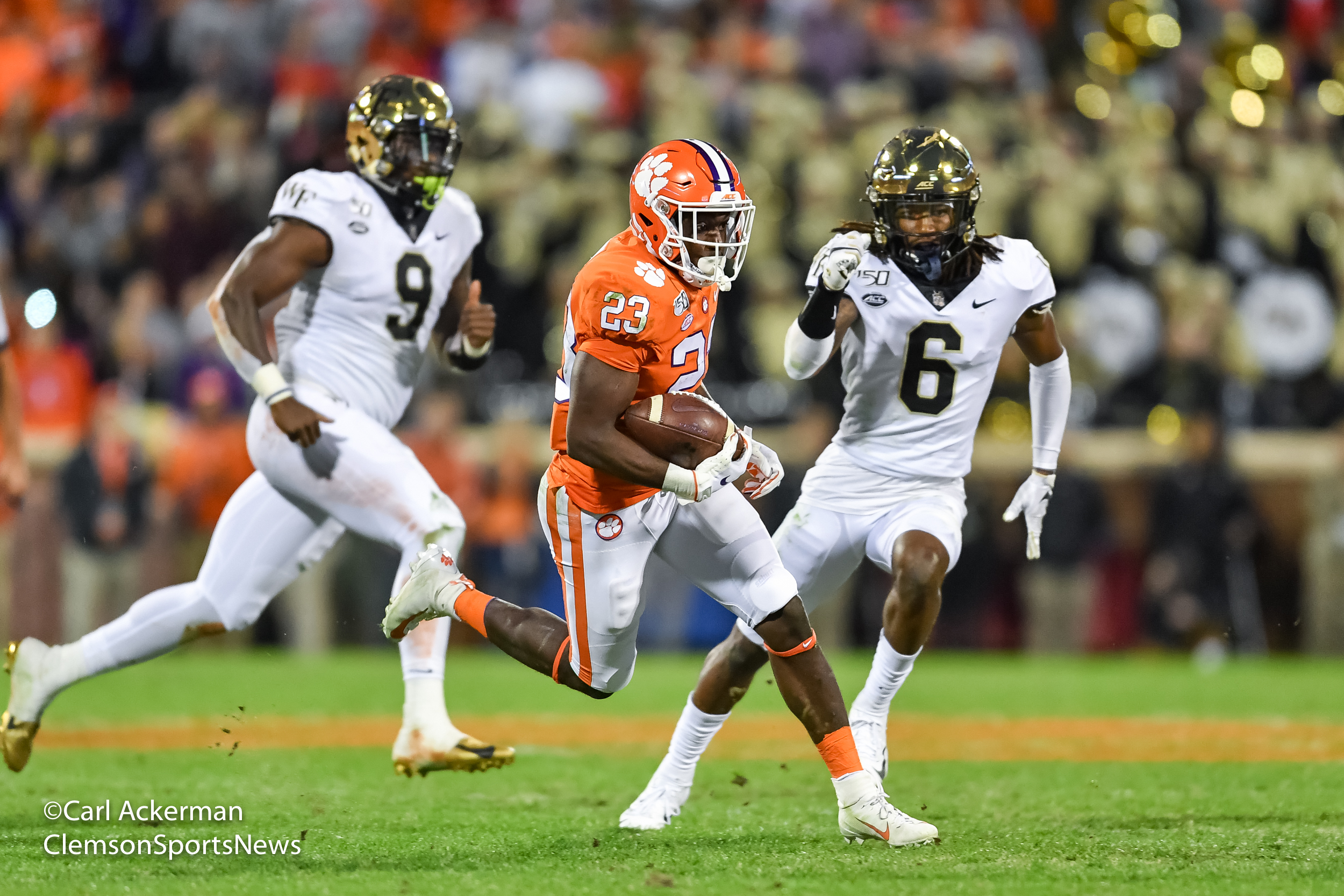 At Boston College, former Ohio State Defensive Coordinator Jeff Hadley becomes the 36th Head Coach in program history. Hadley will be replacing Steve Addazio who was exactly 44-44 in seven seasons as the Eagles leader. Some may have called this an underwhelming hire, but there is no doubt that Hadley took advantage of the Buckeyes talent in greatly improving their defense. The 40-year old's three previous jobs were in the NFL as Defensive Backs Coach with Tampa Bay, Cleveland and San Francisco.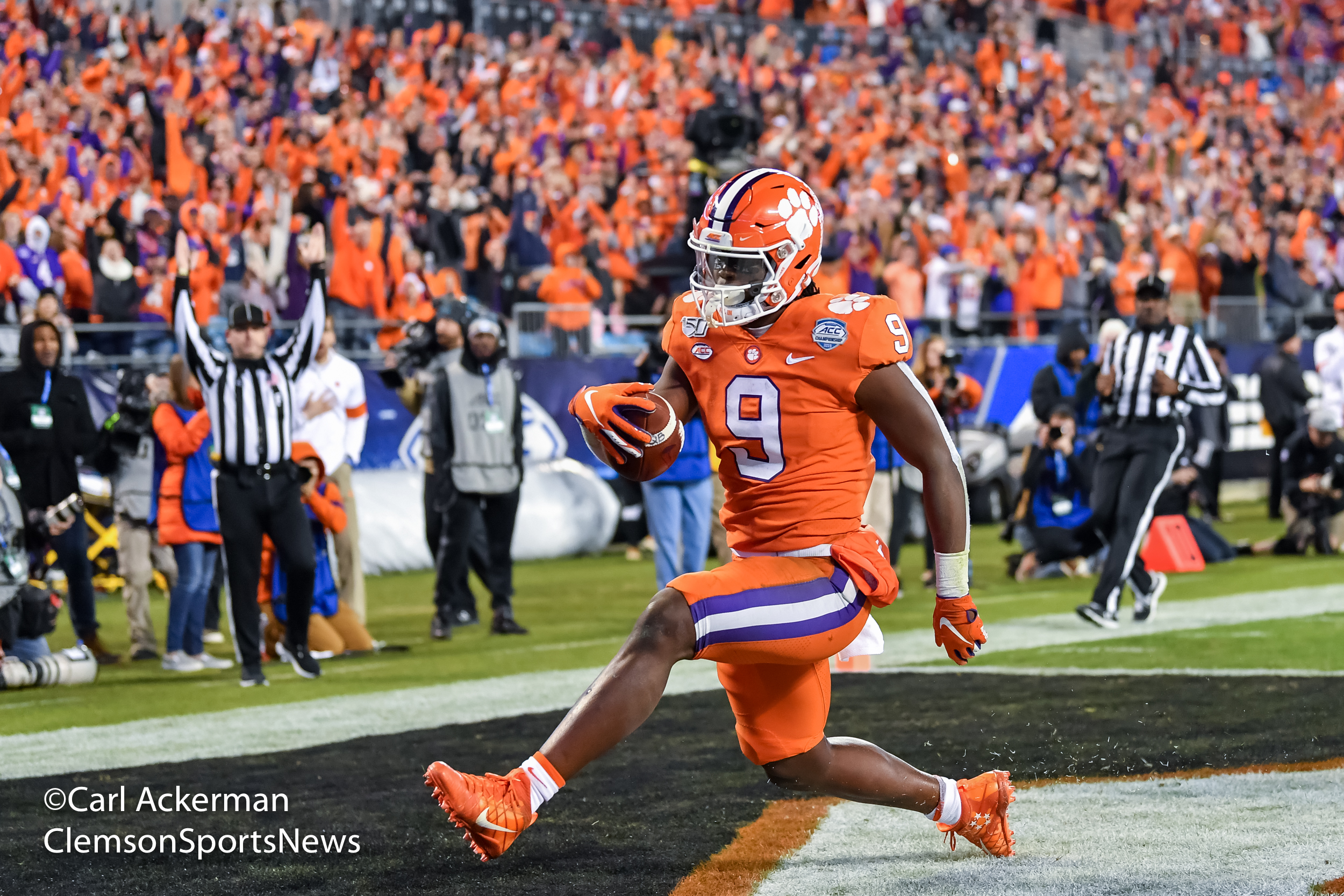 What's Out in the ACC?
Bud Foster retired after the Hokies bowl game and 32 years on the job at Virginia Tech, the past 24 seasons as Defensive Coordinator. Over the past two decades, his Hokie units became known as the "lunch pail defense", which Coach has now turned in to a foundation to award scholarships to students in the local Blacksburg area. Bud Foster's defensive units twice led the nation in total yardage (2005 and 2006), and he was named the 2006 Frank Broyles Award winner, given to the nation's top assistant. Foster, who was also the AFCA's "Defensive Coordinator of the Year" in 2000, may ultimately be remembered for how gracefully he handled the transition from Frank Beamer to Justin Fuente after interviewing for the head job.
In Raleigh, Dave Doren shook up his staff as he hopes to lead the Wolfpack above the definition of mediocrity. On the offensive side of the ball, new coordinator Tim Beck is installing a completely different scheme and terminology. The biggest changes come on defense, where out are Co-Defensive Coordinator Dave Huxtable and Linebackers Coach George Barlow, who had been in Raleigh for the past six seasons. Coming in will be Joe Deforest, who spent the past two years at Southern Cal as well as Brian Mitchell. The two veteran coaches bring a combined 55 years of experience to the NC State staff.
The reality is Dino Babers is one of my favorite coaches in the league, and it also happens to be true that Syracuse failed miserably to build on a successful 2018 campaign. Not mincing any words, Coach has overhauled the staff in Syracuse just like the Orange are currently working at a feverish pace to finish the renovations to the Carrier Dome.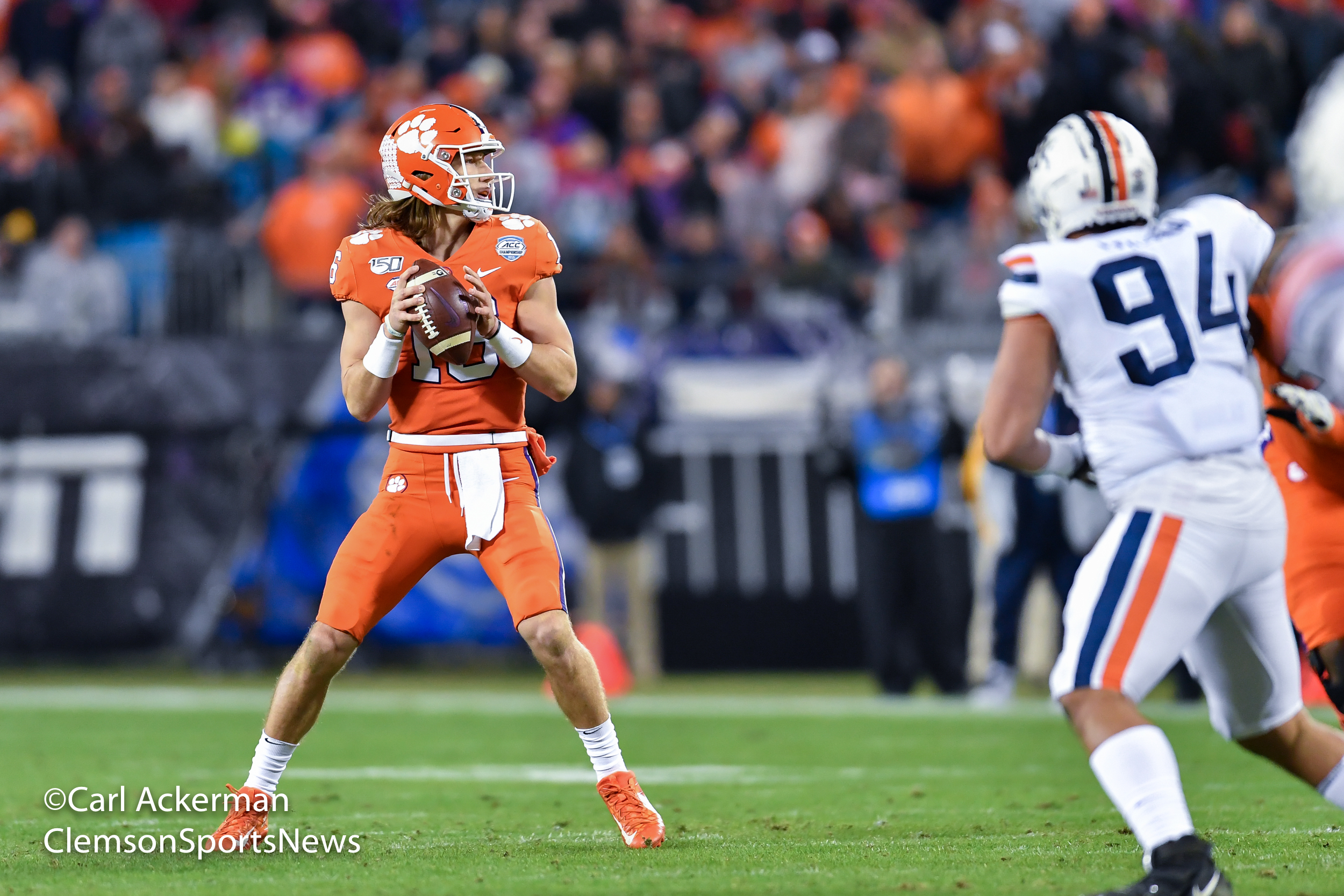 Who's In and Who's Out at Quarterback in the ACC, and One Signal Caller is Both?
1: One of the prized recruits in the now infamous transfer portal was D'Eric King from the Houston Cougars. Most thought he would end up at Arkansas, but Manny Diaz and Miami swooped in late and grabbed his commitment. King needs to make an immediate impact as the Canes have been 75th and 78th in "Total Offense" the past two seasons, respectively.
2: Jamie Newman and his huge frame chose to leave Wake Forest, and somehow, he ended up in Athens, Georgia. The 6"4" stud with a rocket arm is a tough loss for Dave Clawson's Demon Deacons, but junior Sam Hartman will soften the blow. The junior has started 16 games for Wake and completed more than 100 passes last season.
3: The one Quarterback who fits both is junior Chase Brice. The graduate transfer took advantage of the rules and transferred from Clemson to Duke with the good graces of both the Clemson staff and Tiger fans. Brice will always be remembered for the 4th quarter drive against Syracuse in 2018, and Coach Swinney has also maintained that Chase could be a first-round NFL pick, so it will be interesting to see his development with Coach Cuttcliffe.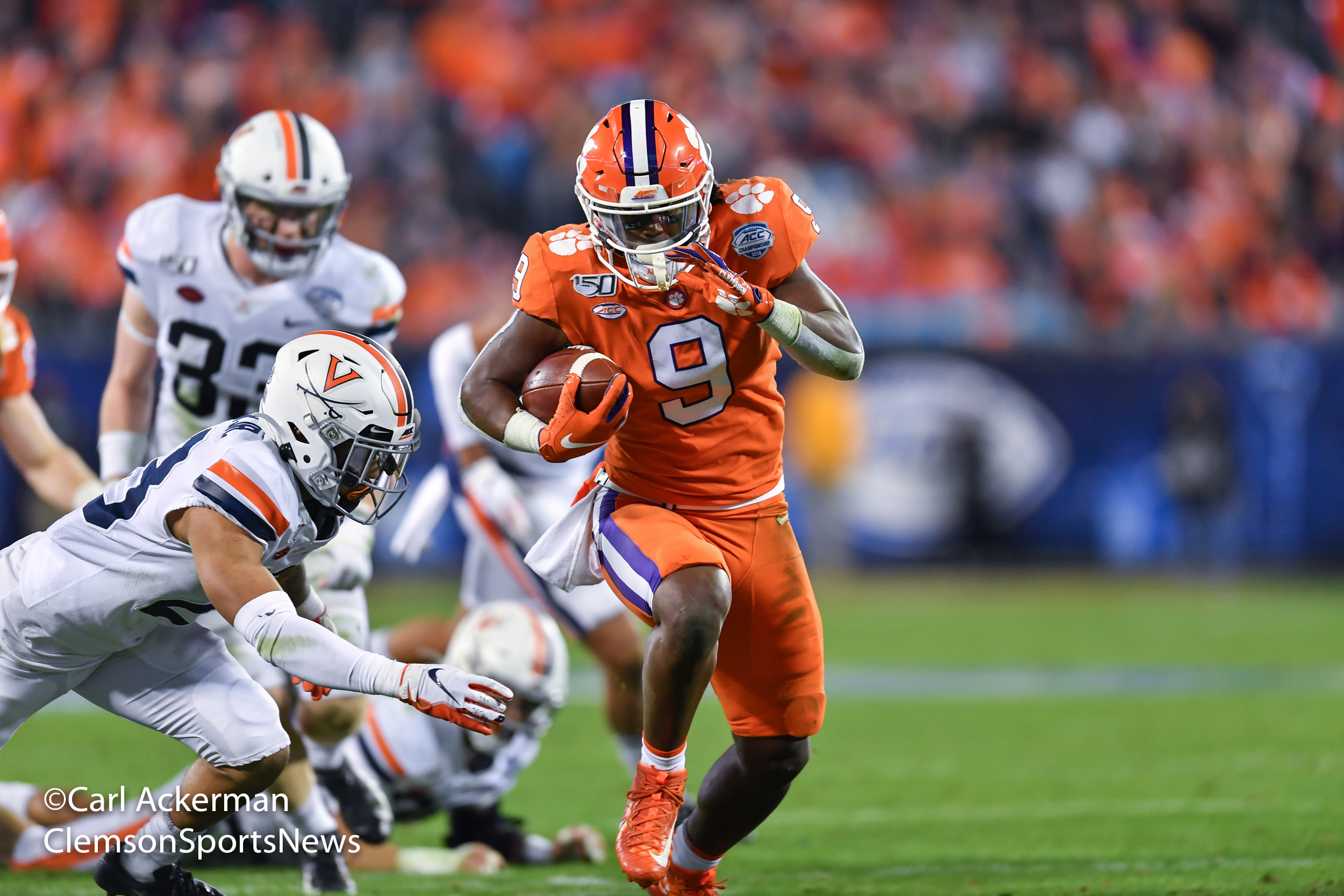 What is the 2020 ACC Bowl Lineup?
The ACC Champion goes to the Orange Bowl unless it makes the College Football Playoff, in which case the next-highest ranked ACC team in the final College Football Playoff rankings will get in.
1. College Football Playoff Semifinal: If Selected 2. Capital One Orange Bowl vs. SEC or Big Ten
First Tier
– Camping World Bowl vs. Big 12 – Belk Bowl vs. SEC – San Diego County Credit Union Holiday Bowl vs. Pac-12 – Fenway Park Bowl vs. American Athletic Conference – New Era Pinstripe Bowl vs. Big Ten – Sun Bowl vs. Pac-12 – TaxSlayer Gator Bowl vs. SEC
– ACC and Big Ten combine in the Music City and TaxSlayer, with each getting three appearances in six years. The ACC played in the Music City in 2015 and the TaxSlayer in 2016, 2017 & 2018. The ACC will almost certainly be going to be in the Music City Bowl this season but could still provide a team for the TaxSlayer Bowl in Jacksonville.
Second Tier
– Bad Boy Mowers Gasparilla Bowl vs. SEC (or American Athletic) Conditional if American Athletic or Conference USA can't fill the spot.
OR
– Birmingham Bowl vs. SEC Conditional if American Athletic or SEC can't fill the spot.
OR
– SERVPRO First Responders Bowl vs. Big 12
** Notre Dame is eligible for any ACC bowl tie-in as long as it's within one game of the team eligible for the slot.
Interesting "Out of Conference" Games:
While the season begins with two league games on Thursday night, September 3rd with Clemson at Georgia Tech and NC State at Louisville, the ACC has some key matchups that begin the following night North Carolina visiting UCF. Taking out the annual "Rivalry Games", the other key matchups…
Saturday, September 5th: Florida State vs. West Virginia in Atlanta
Monday, September 7th: Virginia vs. Georgia in Atlanta
Saturday, September 12th: Mississippi State at NC State
Saturday, September 12th: North Carolina vs. Auburn in Atlanta
Friday, September 18th: UCF at Georgia Tech
Saturday, September 19th: Florida State at Boise State
Saturday, September 26th: Miami at Michigan State
** Notre Dame plays Wake Forest in Charlotte, Pitt, Duke, Clemson, Louisville and Georgia Tech.
Strange "Out of Conference" Road Trips:
Friday, September 4th: Wake Forest at Old Dominion
Saturday, September 12th: Pitt at Marshall
Saturday, September 19th: NC State at Troy
Saturday, September 19th: Virginia Tech at Middle Tennessee
Saturday, September 26th: Syracuse at Western Michigan
Saturday, October 24th: Virginia at Old Dominion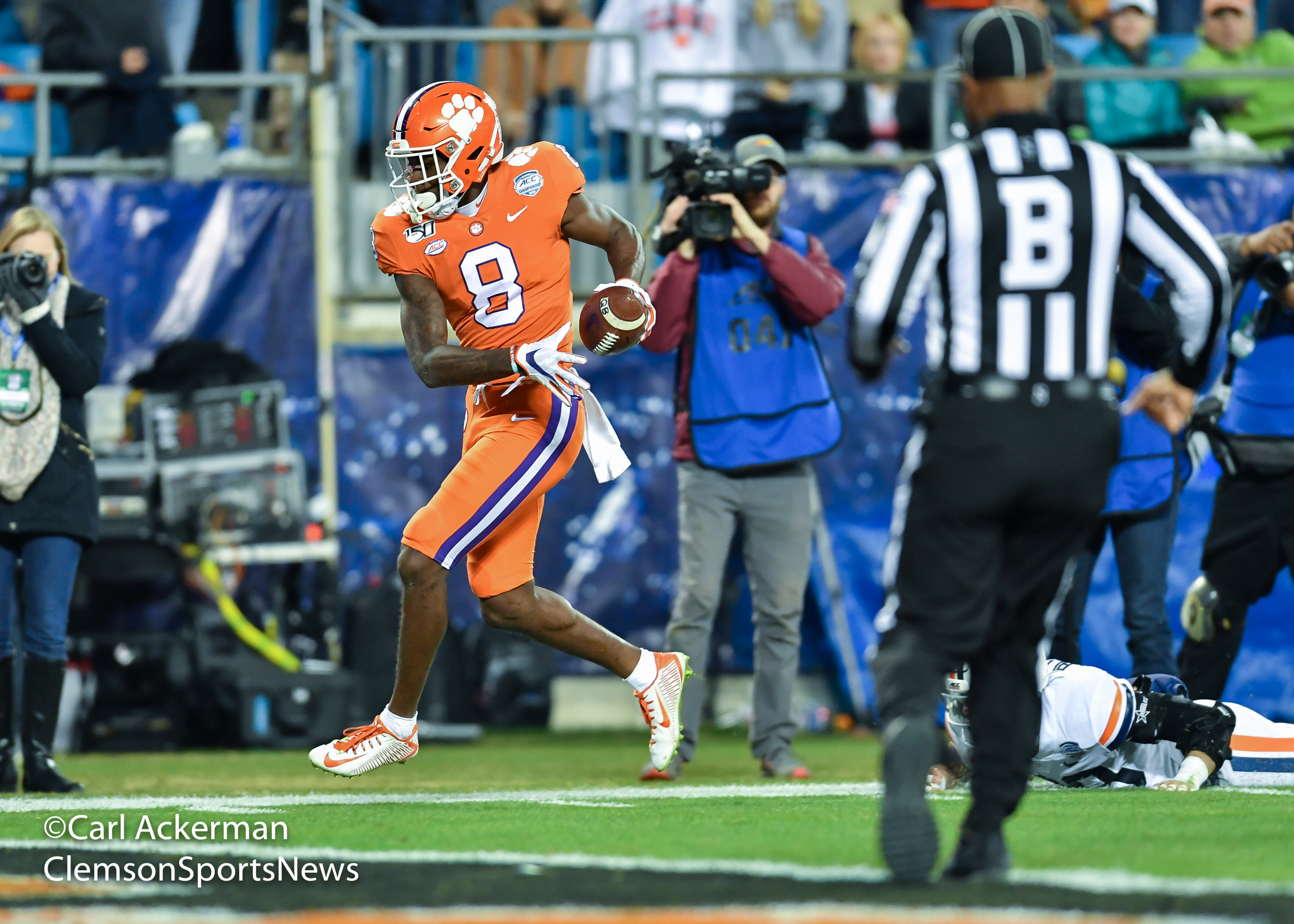 ACC Tidbits to Chew On:
1: In a recent time where it has been "Clemson and the rest of the league", who would have thought Dave Clawson's Wake Forest squad would become a model of consistency? The Demon Deacons in 2020 will be looking for the fifth consecutive bowl game, and they will have earned it with out of conference game in Charlotte with Notre Dame plus always feisty in state foe App State.
2: These have no doubt been tough times recently at Florida State, as Willie Taggart did not even last two full seasons. One of the areas you do not want to be inconsistent is on the "Offensive Line", and the Seminoles enter the season with their fourth O-Line Coach in the past four seasons. To make matters even worse, FSU starts the season with West Virginia in Atlanta, hosts Samford, travels to Boise State and then follows that with a trip to North Carolina, before coming home to Doak Campbell Stadium to host Clemson. That's a tough stretch.
3: I was underwhelmed with Boston College's hire of Jeff Hadley when you heard names like Luke Fickell being mentioned. However, maybe it is a good thing the Eagles hired a competent defensive minded coach as BC was dead last in the ACC this past season in both "Yards Allowed per Game" as well as "Yards Allowed per Play". Stats like that must drive the Mark Herzlich's and Luke Kuechly's of the Eagles past crazy.
4: Many in the national media are floating the narrative that they want to see how Clemson Quarterback Trevor Lawrence responds to "a" loss. Trevor was a perfect 29-0 as a member of the Tiger team, and 25-0 as the starter. Clemson lost to an LSU team that will be remembered with the greats, so I don't think Trevor, nor the Tigers have very much to answer for.
5: As mentioned in a previous article, Pitt Head Coach Pat Narduzzi has become one of my favorite coaches in the league. I have interviewed him live for three consecutive years at ACC Football Kickoff in Charlotte. This last interview Coach recognized us and just cut loose. That's the very same thing that Pitt may do this season. The Panthers have 17 starters returning, including Quarterback Kenny Pickett. Coaching plus talent is why Pitt is my early favorite to face Clemson in Charlotte on Saturday, December 5th for the ACC Championship.