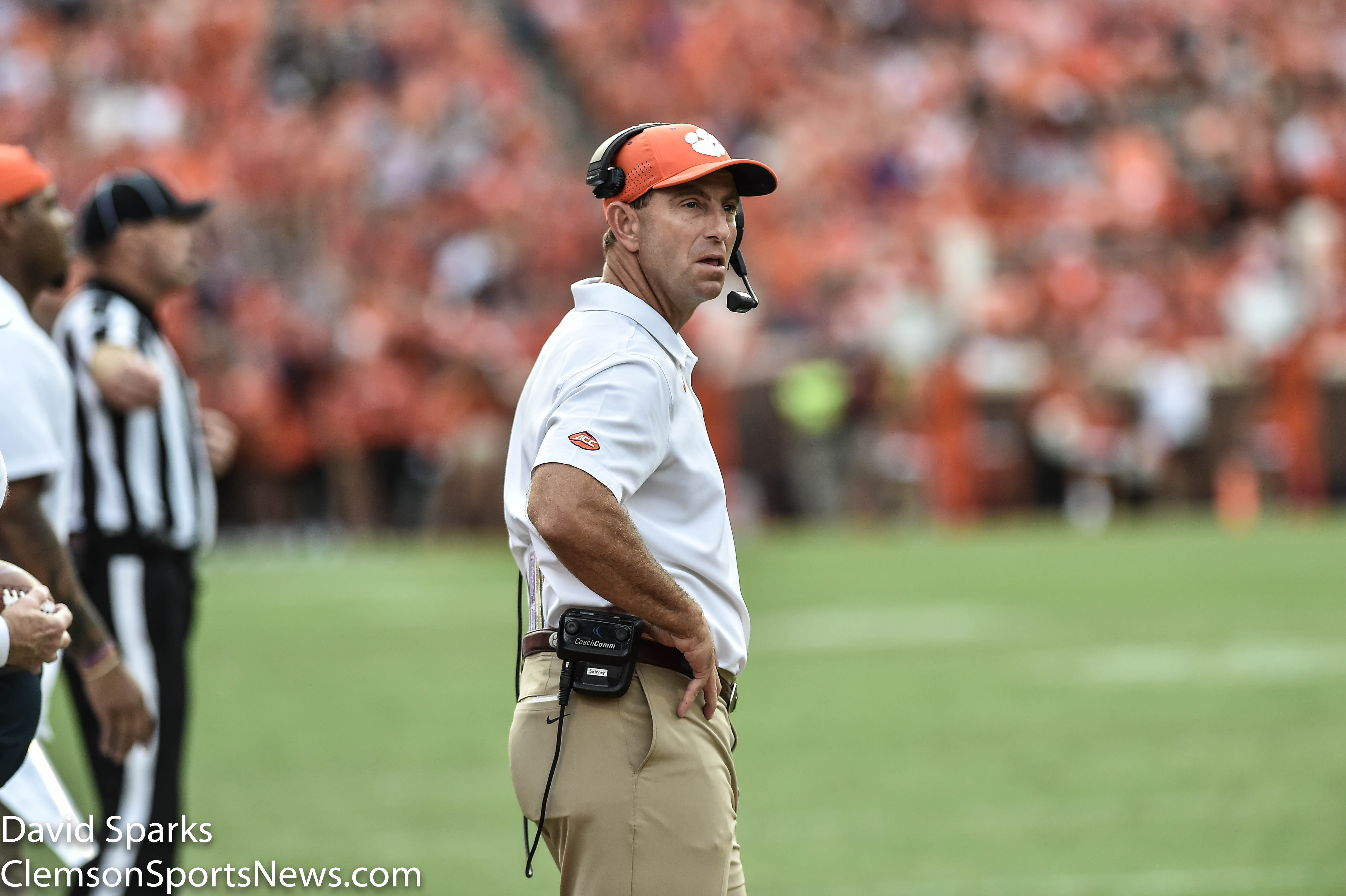 Mountain Out of A Mole Hill
Coach Dabo Swinney is a master of manipulation. Don't take this statement the wrong way. The man doesn't have an evil bone in his body. In the not so long ago college football world, everyone except Bama fans hated Nick Saban. The man was kind of the hill in college football. Ole Nicky Saban has come back down to earth and college football has caught up to him. The new "punching bag" for the media is turning out to be our very own Dabo Swinney.
After practices and games, Dabo sits in front of a dozen microphones and answers questions. Having sat in these sessions myself, you hear some of the dumbest questions thrown at this man. Dabo is reactionary and he wears his football on his sleeve. He can pretty much name all the guys asking these questions and he says what he thinks, he is truly an open book. Sometimes he answers off the cuff and responds sometimes with lighthearted answers.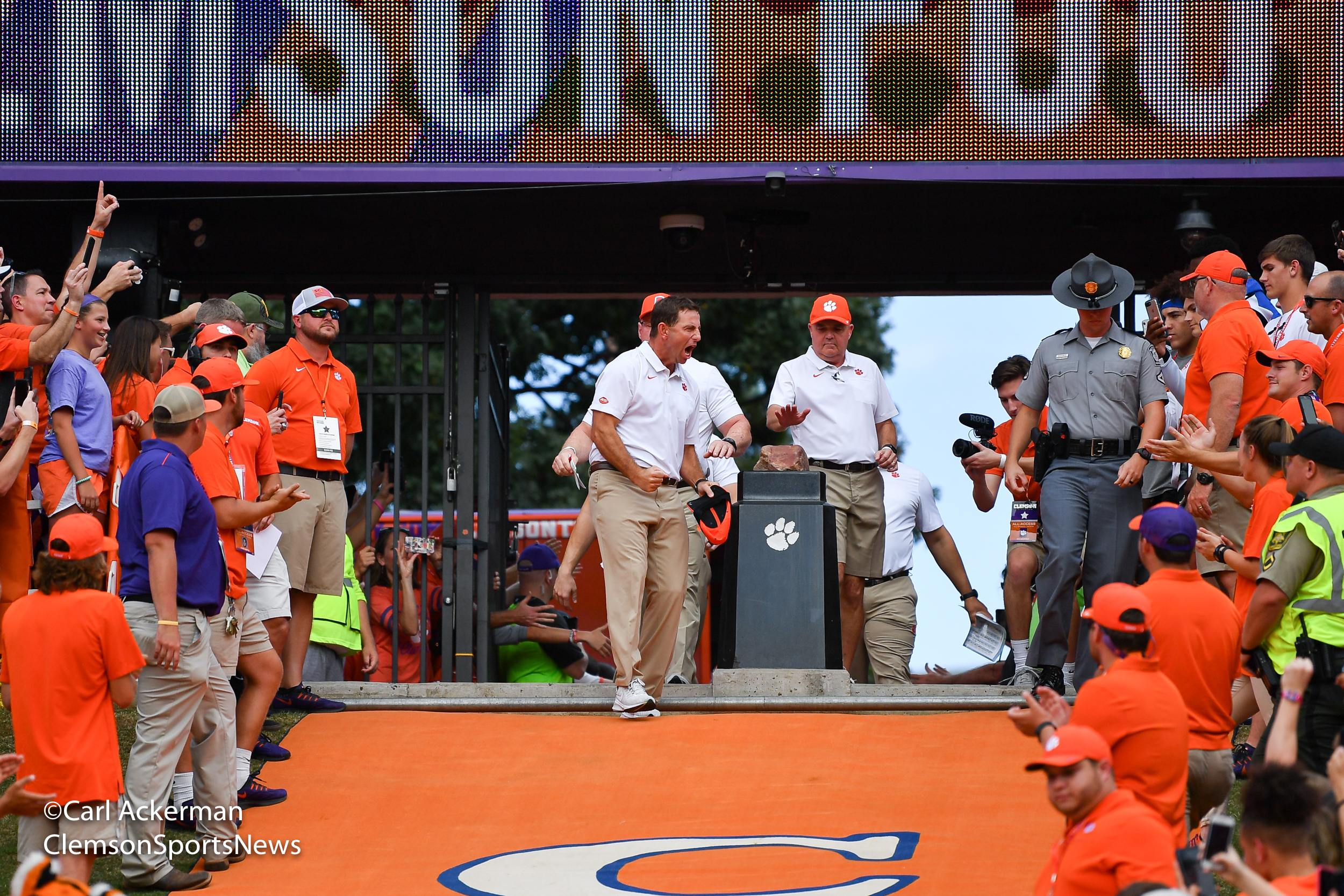 In the latest "Dabo hoopla", Dabo said what every Clemson fan already knows. Georgia, despite some good wins on their "resume" has probably the worst loss of any team in the top 10. They let a terrible USC team come into their house and beat them between the hedges. Yet, there they sit at #4 in the nation. Clemson goes into UNC, who, as everyone reading this knows, beat the same USC team, and comes out winning by one, and gets decimated in the polls. UNC will be going to a bowl game after all with a 6-6 record. All 6 of their losses were within 7 points or less. Mack Brown is making this team relevant again, something Will Muschamp doesn't know anything about. Ever wonder what the rhetoric might be had Clemson went into the UNC game focused and cleaned their clocks like they have everyone else?
Dabo made the statement "They are doing everything they can to keep us out but after UGA's loss to South Carolina , they did everything they could to keep them in." This is not a wrong statement. The "they" he is referring to is not the college football playoff committee, it's the media. Let us not forget that back in 2008, ESPN invested $2 BIllion in the SEC.
"This agreement makes the SEC the most widely distributed conference in the country," said SEC Commissioner Mike Slive. He declined to disclose financial terms.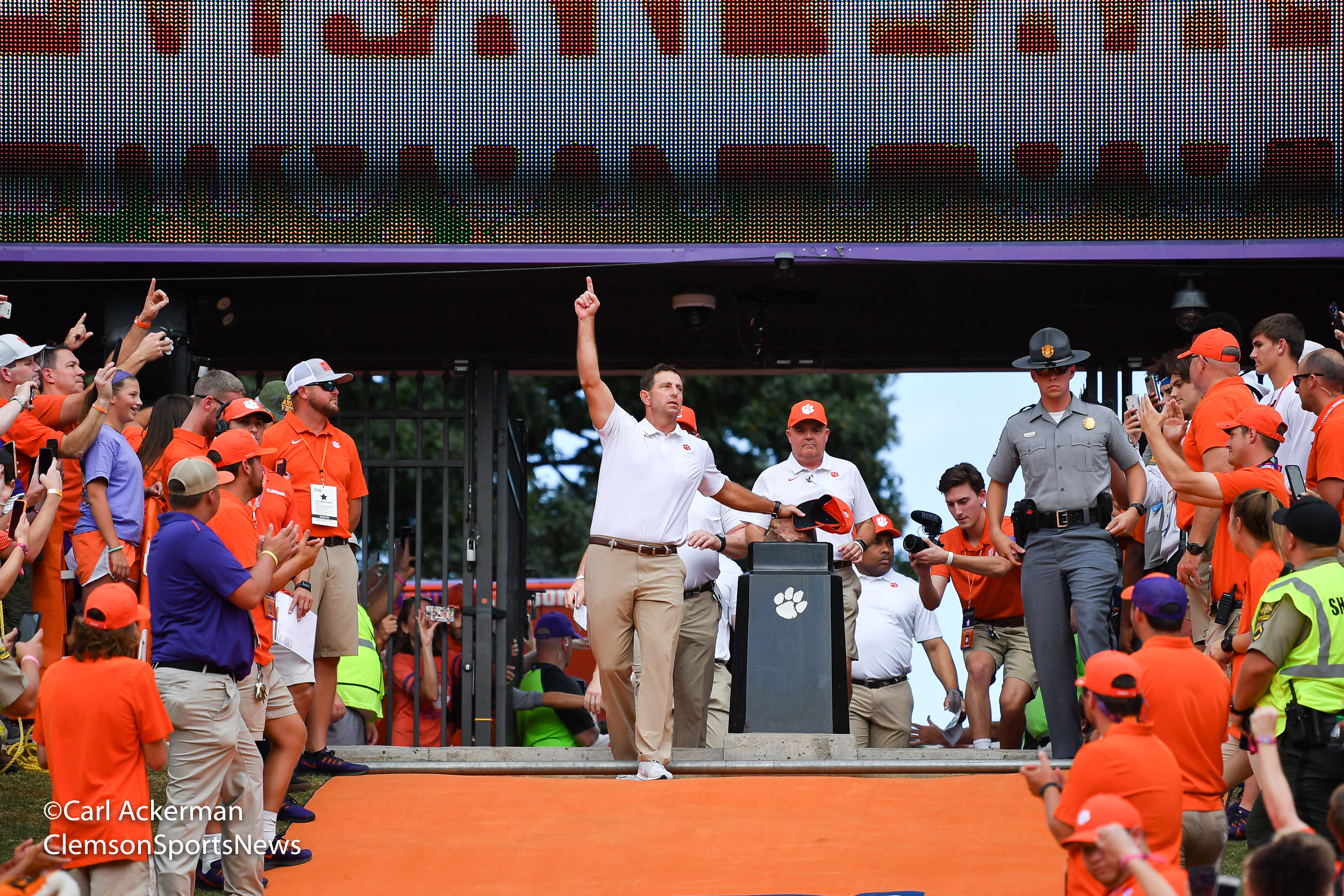 The ESPN is essentially the SEC Network when it comes to college football. Yes, the SEC has its own network. So does the B1G. Starting this year, so does the ACC. The point being, ESPN promotes SEC teams and pushes their agenda. The initial agreement between the SEC and ESPN allowed that conference to improve facilities and hire better coaches. To this day, the ESPN is still pushing the SEC. Everyone that follows college football knows this. When asked the question, Dabo answers honestly and everyone knows it's true.
Dabo knows "this game is big. We have to go 30 and 0. If we lose, we drop down to 20." Where is the fallacy in this? There is none. The media continues to push "the ACC is garbage agenda" and it is just that, an agenda. The media must be all reading the same email. One has to wonder if ESPN sends out a mass email to every media outlet and talk show saying "work the ACC is garbage angle, people are tired of Clemson being in the college playoffs. If no one can beat them, let's have a backup plan in case no one can beat them." You laugh. It happens in politics and it happens in college football.