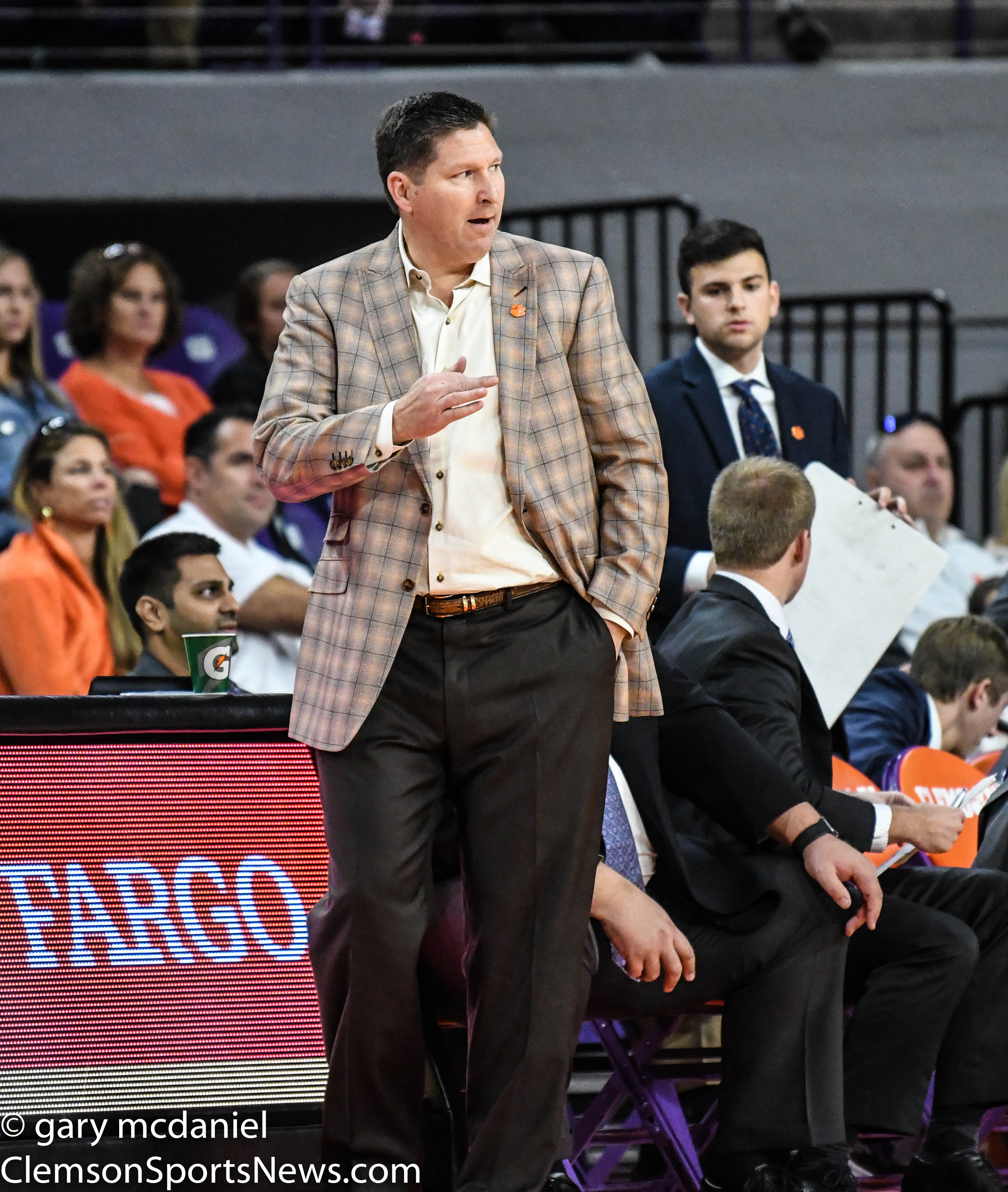 Clemson Falls to Minnesota, 78-60
MINNEAPOLIS – As part of the ACC/Big Ten Challenge, the Clemson University men's basketball team took on the Minnesota Golden Gophers at Williams Arena on Monday. Four different Tigers scored in double figures, but, in the end, the Golden Gophers came away with a 78-60 win.
Clemson's bench showed out on the evening, tallying 28 total points. The Tigers (5-3) were 23-of-50 from the floor for a shooting percentage of 46.0 percent However, Minnesota (4-4) shot 53.8 percent and knocked down eight 3-pointers. Clemson racked up 36 points in the paint, but the Golden Gophers' 16 points off turnovers proved to be crucial.
Down low for the Tigers, Aamir Simms recorded 11 points and six rebounds, with nine of those points and five of those boards coming in the first half. Hunter Tyson provided Clemson with a lift off the bench via his two treys. Tyson was Clemson's leading scorer with 12 points to go along with his five rebounds. Also of note, Khavon Moore and Curran Scott scored 10 points apiece for the Tigers, and Moore hauled in six rebounds, as well. Minnesota's Marcus Carr sparked the Golden Gophers with 24 points, nine assists and five boards.
Minnesota jumped out to an early lead, with the Golden Gophers leading by as many as 11 points in the first half. Simms incited the Tigers with stellar play in the paint, though, and Clemson fought back, trailing by six points at halftime. After boasting a 35-29 advantage at the intermission, the Golden Gophers kept the Tigers at bay over the course of the second half, sinking five 3-balls over the course of the final 20 minutes of action and winning 78-60.
Next up for the Tigers is their second ACC battle of the season. Clemson will remain on the road for a contest at Donald L. Tucker Center in Tallahassee, Fla., where the Tigers will match up against the Florida State Seminoles (7-1) on Sunday, Dec. 8. The conference duel will tip off at 2 p.m. and is scheduled to air on ACC Network.
Get the latest news on all things Clemson men's basketball by following us on Twitter (@ClemsonMBB), Facebook (/ClemsonMBB) and Instagram (@clemsonmbb).
Brad Brownell Quotes
Opening statement:"We didn't play very well tonight, and I didn't think we did some of the things we prepared to do in practice. In the second half, things got away from us defensively. I've got to give credit to Minnesota. They played well. [Marcus] Carr was a big problem, and [Daniel] Oturo was very efficient."
On the keys to the game:"We were just on our heels offensively. Maybe it was 'first road game jitters.' It took us a long time to get a comfortable feeling in the game. They played the ball screen well. Having a shot blocker and length at the rim helped them. We didn't get many kick-out threes. We weren't able to get in transition with the way they were playing."
On the impact of Clemson's bench:"Our bench guys gave us a big lift. Curran [Scott], Hunter [Tyson] and Khavon [Moore] played well. They were eager and excited and got off to great starts."