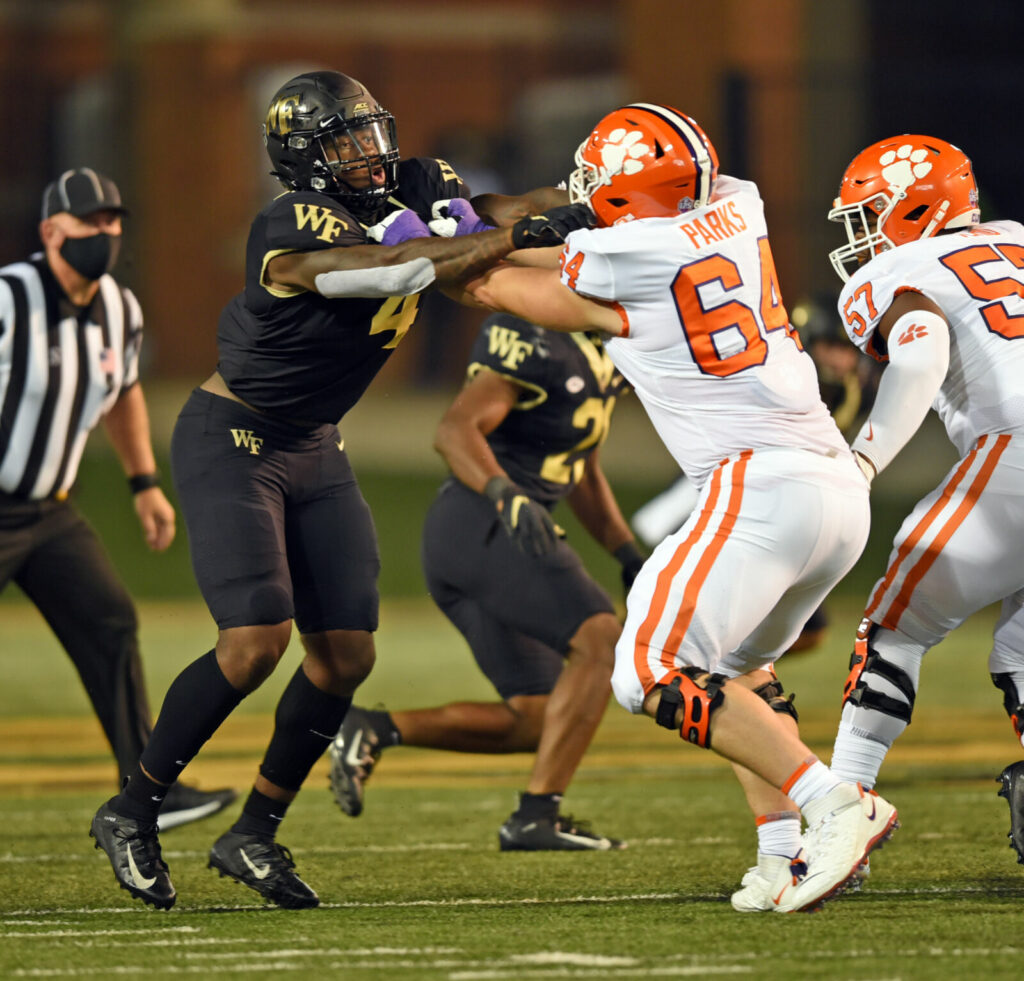 Walker Parks
By Makenna Biehl
Freshman offensive lineman Walker Parks met with media via Zoom to talk about how his time has been at Clemson this season. The biggest thing for Parks was transitioning from high school to college play. He further explained how, after looking back at high school film, he noticed how much his technique has improved since Clemson.

     Parks revealed how he realized that there was still so much for him to learn about college football when he saw the defensive line's talent. He went into more detail, saying how they carry so much more talent than what he faced in high school. After taking a rough couple of hits during the first few days of fall camp, Parks recognized that he needed to work on his technique in multiple areas. 
     Parks was hopeful for playing time coming to Clemson after knowing that many guys just graduated. He said at the same time, he understood his place being a freshman and that if the team needs him, then he will be ready. Parks went into detail saying that part of the reason he chose Clemson was that he knew how much the coaches prioritize letting all their players get as many snaps as they can. 
     Since he came to Clemson in June, Parks' work has shown to be worth it after he has taken snaps in every game so far this season.