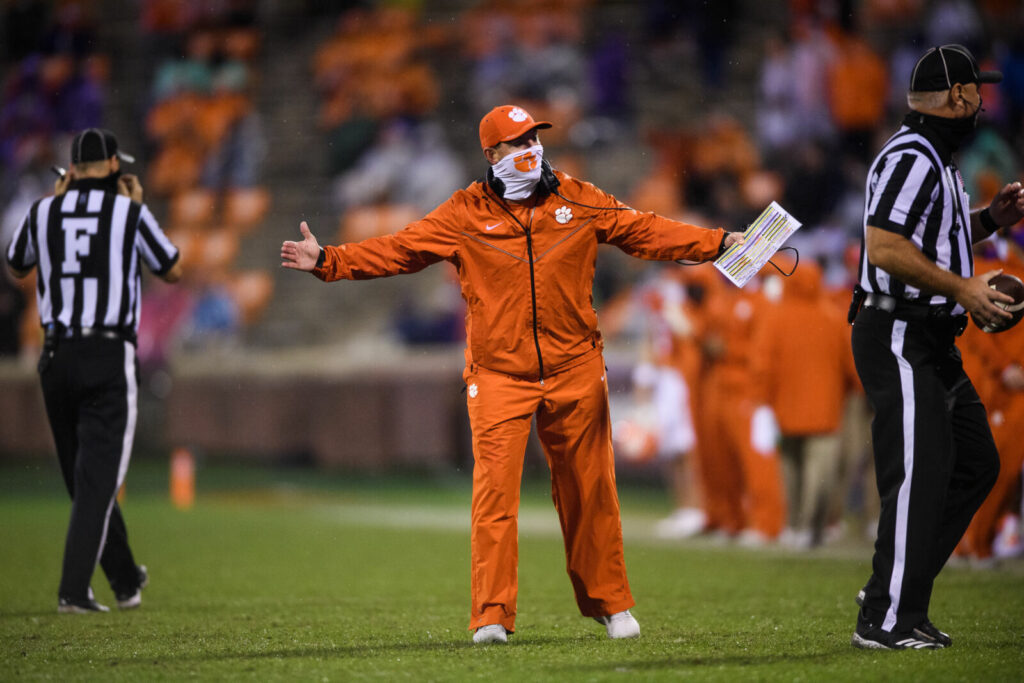 Dabo Speaks on Miami and Previews Georgia Tech
By Zachary Wagner
Head Football Coach Dabo Swinney conducted his weekly press conference on Tuesday Morning inside of Allen N. Reeves Football Facility. Tuesday marked the 12 year anniversary of Dabo Swinney being named the Interim Head Coach after Tommy Bowden stepped down. Fast forward 12 years, and Swinney is a two time National Champion and six time ACC Champion.
The last time the Tigers traveled to Atlanta, Georgia Kelly Bryant was the starting quarterback for Clemson. After Trevor Lawrence came in as the second string quarterback, and tossed four touchdown passes, Swinney had a hard decision to make.
The following week, Lawrence was QB1 and the rest is history.
Swinney had some high praises on Tuesday morning for his quarterback, stating: "I don't know what you could want from a quarterback that Trevor doesn't possess."
Lawrence is on pace for over 4,000 passing yards and over 45 total touchdowns during a 14 game season.
The Clemson Tigers travel to take on the Yellow Jackets of Georgia Tech on Saturday. Kick off is set for Noon on ABC.