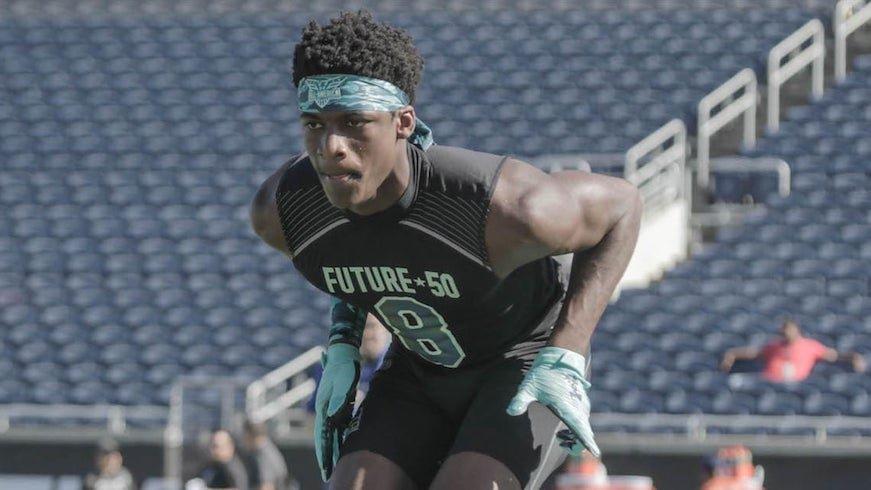 Clemson Coach Dabo Swinney is notoriously famous for not offering players until they finish their sophomore season and before they make an effort to visit Clemson on their own dime. The story of Trevor Lawrence is well known as Coach Brandon Streeter brought this gangly long haired quarterback into his office and introduced him. Basically, the story is about not offering probably the #1 player in the nation because he had not even finished his sophomore year. Enter one Tony Grimes.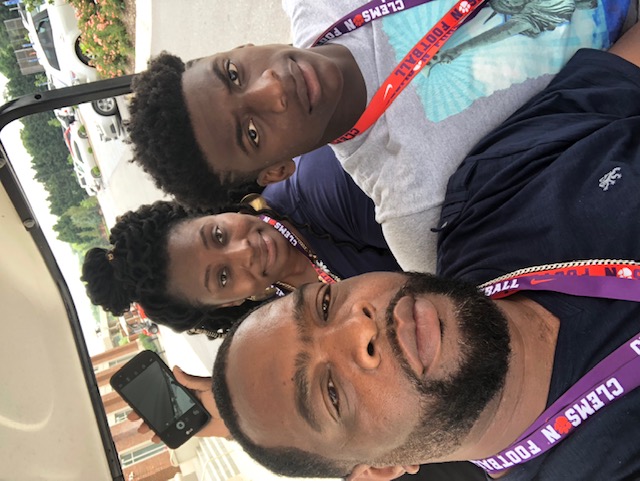 5-star defensive back Tony Grimes is currently ranked as the #1 CB in the nation, the #1 player in Virginia and the #6 overall player in the nation in the 2021 class. No matter what school he ends up signing with, he will be the marquee signee of that class.
Grimes is one of those rare players that Clemson offered earlier than normal…What sets him apart? "My coach told me that Coach Venables had come to Princess Anne twice in my freshman year of high school. He wanted to extend an offer to me then, but he told Coach Jay and my dad that Clemson did not offer freshmen, but, as soon as I became a sophomore he would offer me then. When my dad told me, I wasn't even upset. I was just happy to know that Clemson had been to my school to ask about me."
Even at that early age, Grimes had impressed the coaches enough to merit an offer during this freshman year, but Clemson was not the only one to see this. His offer list is impressive and will only grow. Has he cut his list down yet?"Yes!!! I laughed because every time I cut my list, a ton of programs offer me anyway. I think I'm up to 45+ offers. In the last month, Missouri, USC, FIU, Mississippi State, Arkansas and NC State have all offered. But last year, I cut my list to 13 schools. I'm going to cut my list again on my birthday April 8th to like 7 schools. The programs recruiting me the hardest right now are Clemson, UNC, Alabama, UGA, Ohio State, Penn St, Oklahoma, Texas A&M, Texas, Maryland, VT, UVA, USC, Tennessee, South Carolina, Arkansas and LSU. There are other schools that still recruit me, but these schools are the ones really recruiting, recruiting, recruiting me."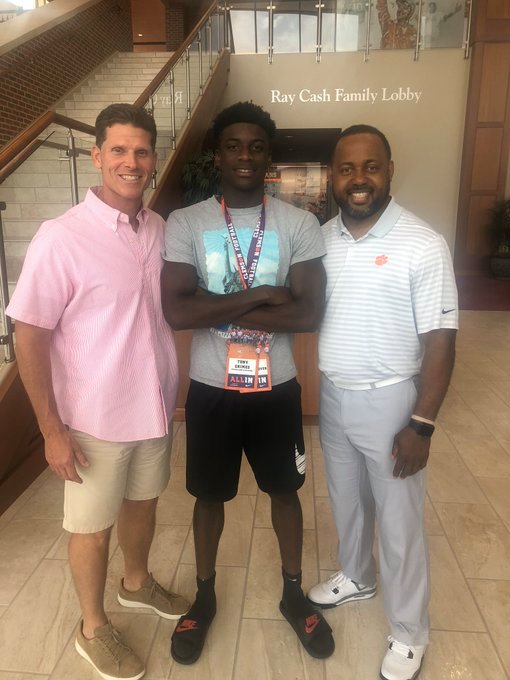 So, basically, no one is giving up to get this talented DB's signature come December. Grimes will commit on December 1, 2020, and will be an early enrollee. "Yes, I will be enrolling into school in January. In fact, the main reason for not having Stanford in my top school list is because they don't like early enrollees. Funny thing; I could have graduated this year. I met with my guidance counselor and pushed some classes into next year just so I could finish out my senior football season."
Is there any doubt Grimes will get a college degree after 3 years?Take a look at his interest in Clemson. Grimes first visited Clemson March 30th, 2018. Coach Venables had told him "wait till you're a sophomore and then we will offer." September, 14th, that offer came. October 14th, Grimes paid another unofficial visit to tiger town. According to NCAA rules, a high school player can only take one official to a school. When is that coming? "Yes, Clemson's official visit is written in ink. We just haven't come up with a date yet. I really want to camp with all the programs I'm courting. I need to know the vibe and coaching style of my position coach. I talk to Coach Reed all the time, more than any other Clemson coach, but I think my dad talks to him more than me."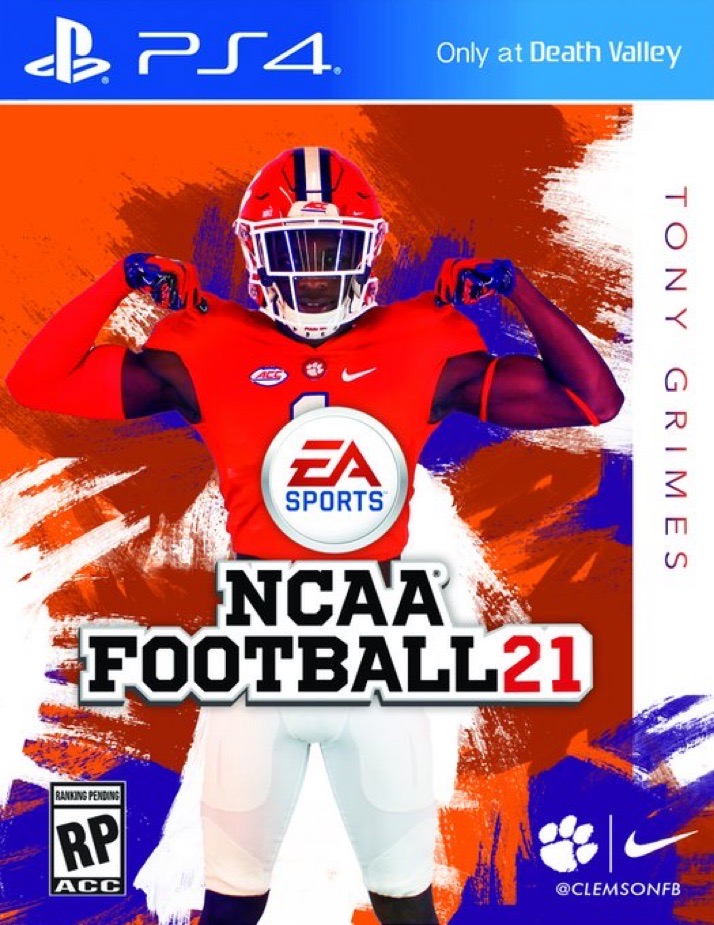 Clemson brought in one of the top recruiting classes in the nation, which includes probably the top defensive line class in the 2020 class. Looking forward to 2021, the tigers are already on top of the heap, specifically getting a commit from the top DE in the nation. Does the recruiting of other players affect Grime's feelings about the school he wants to attend?"Seeing great DL commits is always good for a DB. Those will be guys I may play with in the future. We watch who is coming in all the time."Recruiting is a game, a game Dabo Swinney and his staff are very good. Tony Grimes is one of those talents that deserves special attention.