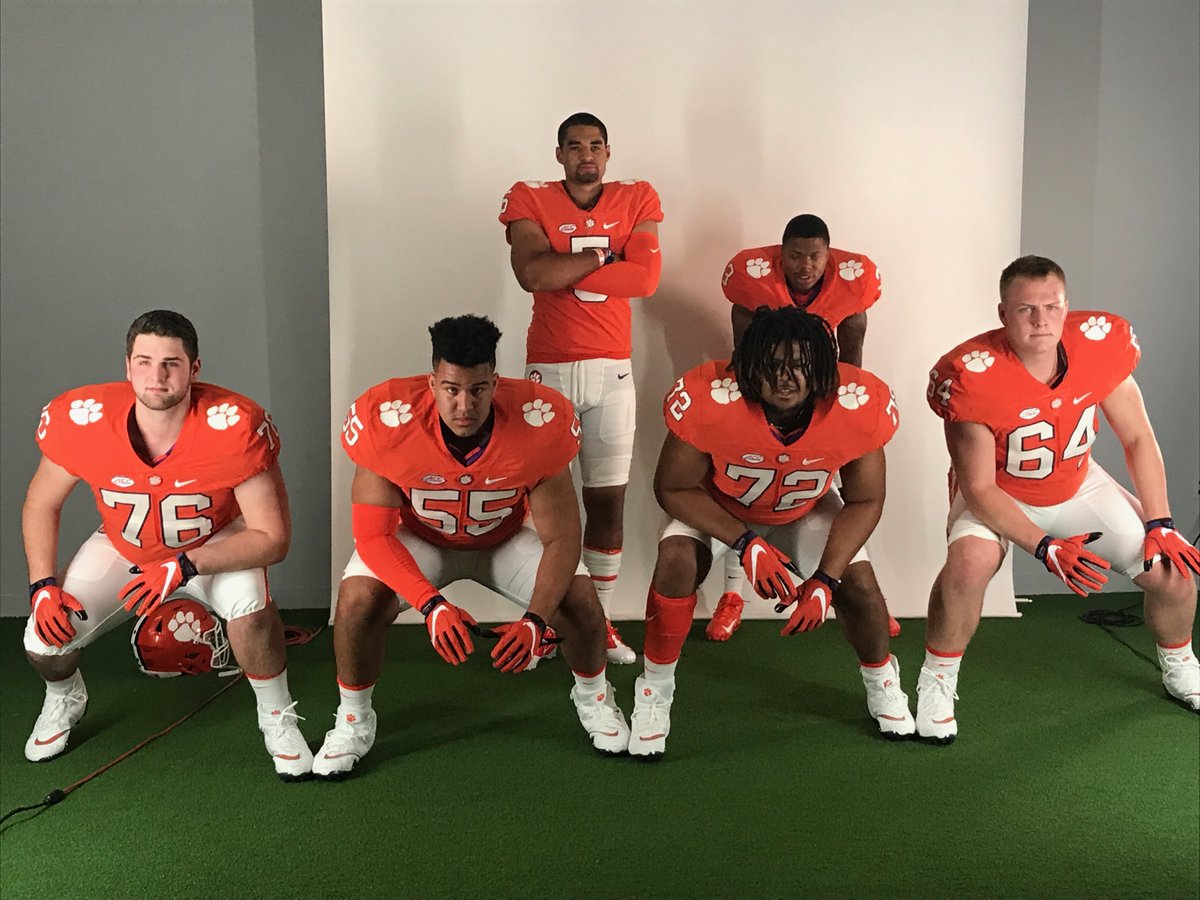 Freshmen Class – Early playing time/Redshirt candidates :
Spring football starts next week for a lot of colleges. Clemson is no different as the tigers open up practice February 26th. The tigers welcome back a lot of talent from the 2019 team, but of particular interest to fans are the 2020 early enrollees. Clemson is bringing in one of the best classes in their history, and, according to ESPN, the #1 class in the nation.So, who to watch for?
Who will come in ready to play and ready to contribute, and who might need another year to bulk up or needs more time learning the systems. Let's start with the obvious.D.J. Uiagalelei is one of the most heralded players coming in. The top ranked pocket passer will probably get a standing ovation upon entering for his first series as a Clemson quarterback. All he did as a senior in high school is lead St. John Bosco to a 13-1 record, and a national high school championship. He threw for 48 touchdowns, 2 interceptions, and 4,225 yards. He rushed for 412 yards and 8 more touchdowns.
Bryan Bresee, the #1 player on several recruiting sites, brings his talents to a defensive line that is in dire need of his size and talent. Now don't get me wrong, Tyler Davis and Nyles Pinckney are two very good DTs for their size. Davis at 6-1 298 and Pinckney at 6-1 295 are short in stature compared to what Bresee (6-5 290) brings to the table. Bresee is fast, agile and once he gets into the strength and conditioning program, the sky is the limit for this big DT. Don't be surprised to see him playing some defensive end as well.
Demonte Capehart is another big defensive tackle that brings size to an otherwise undersized defensive line. At 6-6 300, Capehart reminds people of a "lighter" Dexter Lawrence, and immediately brings in needed depth to a position that needed an influx of numbers and talent. Two raw prospects, Etinosa Rueben and Ruke Orhorhoro continue to grow and learn the game. Tayquon Johnson is working hard to ready himself for the upcoming season and could work his way into the early rotation. However, Capehart and summer enrollee Tre Williams (6-3 290) are coming in highly rated.
Demarckus Bowman is the 4th ranked running back in the 2020 class, according to ESPN, and will be used early and often in the spring game. Travis Etienne returning might have put a little damper on Bowman coming to Clemson, but only in the expectations that he would be battling Lyn-J Dixon for carries during the 2020 season. He is still going to have a battle for carries but as the change-of-pace back behind Etienne. Bowman is a breakaway back, and put up eye-popping numbers in high school. In three years, Bowman rushed for 5172 yards and 72 touchdowns, averaging 11.2 yards a run. Bowman is a star in the making.
Myles Murphy comes in as the 3rd ranked DE in the country (ESPN) and reminds people of former defensive end Clelin Ferrell. Ferrell entered Clemson as a 6-5 220 4-star DE. By the time he left Clemson, he was 6-5 265 and a top NFL draft pick. Murphy enters Clemson at 6-5260 and ready to compete. As a senior, Murphy had 53 tackles, 19 TFL, and 10.5 sacks. He has the size and talent to warrant early playing time and should be in the early rotation after Xavier Thomas, Justin Foster and KJ Henry.
Cornerback Fred Davis II will be called upon to provide depth at a position that lost several future NFL stars. Davis, one of the top cornerbacks in the nation, will need to jump in there early and learn Coach Venables system.The same can be said for highly rated safety RJ Mickens. Mickens is ranked as the 14th best cornerback by ESPN, but he will more than likely end up as a safety. Mickens and Davis could both be thrown into the fire at the spring game. Due to the shortage of bodies at safety, Mickens will probably play in 2020.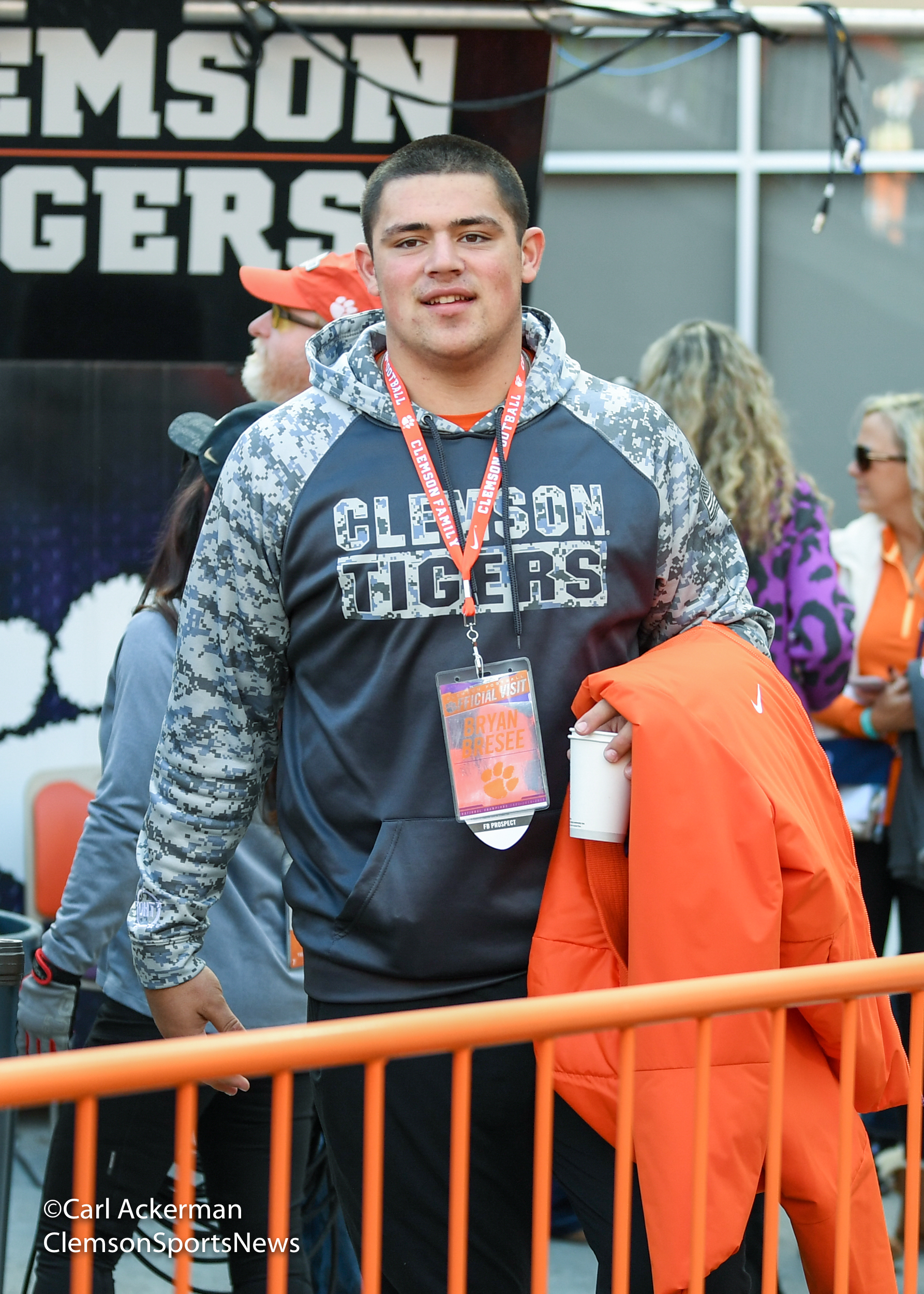 Linebacker Trenton Simpson was a late signee for the tigers, decommitting from Auburn and committing to Clemson a few days before signing day. He brings the size and talent (6-3 224) to a linebacker unit that loses Isaiah Simmons and Chad Smith. Simpson showed out at the Under Armour All-American game in January. Initially, I foresee Simpson has a monster on special teams, but for sure, he will get his reps at linebacker during the season.
Clemson's receiver unit took a couple of hits from the 2019 season. All American Tee Higgins departed, as did Deondre Overton and TJ Chase. E.J. Williams, a 4-star out of Alabama, needs to come in and establish himself early. Williams had 44 receptions for 793 yards and 11 touchdowns as a senior for the alma mater of current WR Justyn Ross. He will probably avoid redshirting.
Safety Tyler Venables reminds me of a slightly smaller Nolan Turner. He played both ways in high school and excelled at quarterback, but is coming in to play safety. Being able to focus on just one position is a plus for Venables, and could avoid a redshirt due to the numbers at safety.
Kevin Swint and Sergio Allen are likely headed towards a redshirt, unless they can impress in the spring. The LB group is loaded in 2020 for the tigers. Both of these players could avoid a redshirt by playing monster mash on special teams. Only time will tell.
Sage Ennis, the lone TE signee for the tigers, could probably redshirt, coming in at 6-4 220. That's pretty light for a TE and Clemson has several players already ahead of Innis in JC Chalk, Braden Galloway, Luke Price, Jaelyn Lay and Davis Allen. Good chance Ennis will redshirt.
Clemson has had a penchant over the years of recruiting offensive linemen and redshirting them to get them up to size and give them an extra year of coaching. In the past, Clemson was able to recruit maybe one or two 4-stars that were able to come in and compete. 2020 changed all that. Three of the early enrollees could all make the 2 deep going into September. Paul Tchio, Mitchell Mayes and Bry Tucker will come in with ready made size and talent and could push early for 2nd unit reps. Tchio (6-5 320), Mayes (6-5 315) and Tucker (6-5 305) will be used early and often in the spring game and will probably avoid a redshirt.Three OL signees will arrive in the summer; Walker Parks (6-5 275), John WIlliams (6-3 290) and Trent Howard (6-4 285). Parks and Williams are probably the most ready to compete, but Howard, a former GT commit, might surprise. Due to the lack of numbers at OL, all three may avoid a redshirt."I think the Clemson offensive line class has a chance to be really good as a whole because even the higher ranked guys still have a high ceiling for development. Their best football is still in front of them," according to ESPN Analyst Tom Luginbill.
Ajou Ajou could easily take a redshirt, as the Canadian product will enroll in the summer and will be behind a large group of receivers. Never say never. He is a raw talent that could surprise. Malcolm Greene is another summer signee that could avoid redshirt, simply because of the limited numbers in the secondary. Running back Kobe Pryor is stepping into a full room. The summer signee will probably redshirt as the depth chart currently reads six ahead of him for playing time.