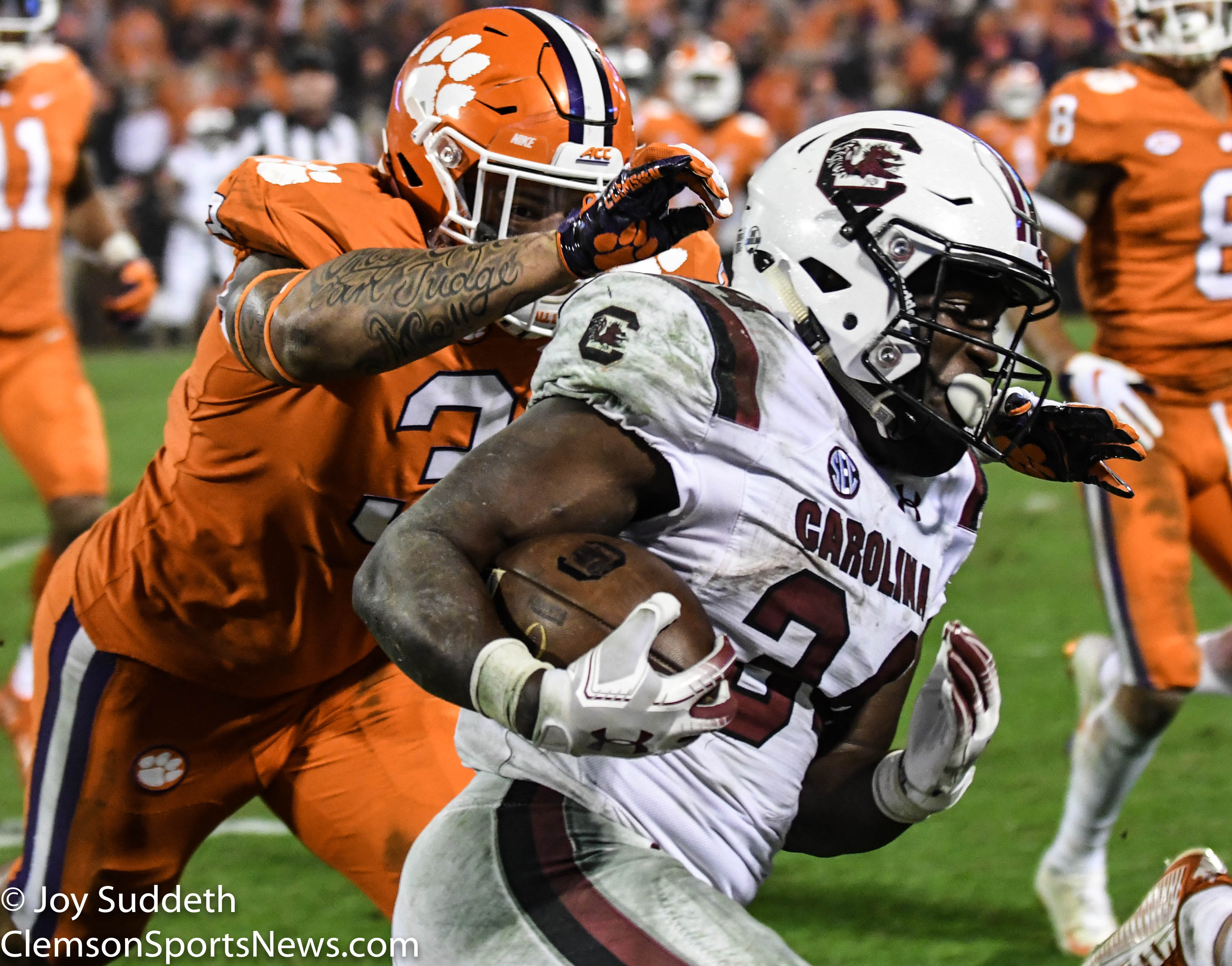 Final Thoughts In 24 hours, the game will be one hour old (at the time of writing this) between 3rd ranked Clemson and unranked USC. An hour into the game, it's probably early in the 2nd quarter. Butterflies will be gone. Both teams will have had over a quarter to dictate the game. Who really is in position to dictate a game? We all know who that is, but will they impose their will or won't they. Thinking back to the game against UNC, there was a lot of hype and talk that Clemson would roll in and roll out unscathed. The thought was the Tar Heels were going to roll over and not challenge the top ranked Tigers. The spread was 27 I believe, but someone forgot to tell UNC. A costly turnover in the 4th quarter by Travis Etienne gave the home team some hope, and they promptly drove down the field and scored what could have been a game tying touchdown. Mack Brown decided to go for the gusto since they supposedly had Big Mo on their side. Well, Big Mo went away, Clemson stopped the two-point conversion, and the rest is history. Football "experts" believed from that point on that Clemson was overrated and didn't belong. Never mind that Clemson did NOT lose to the coots at home.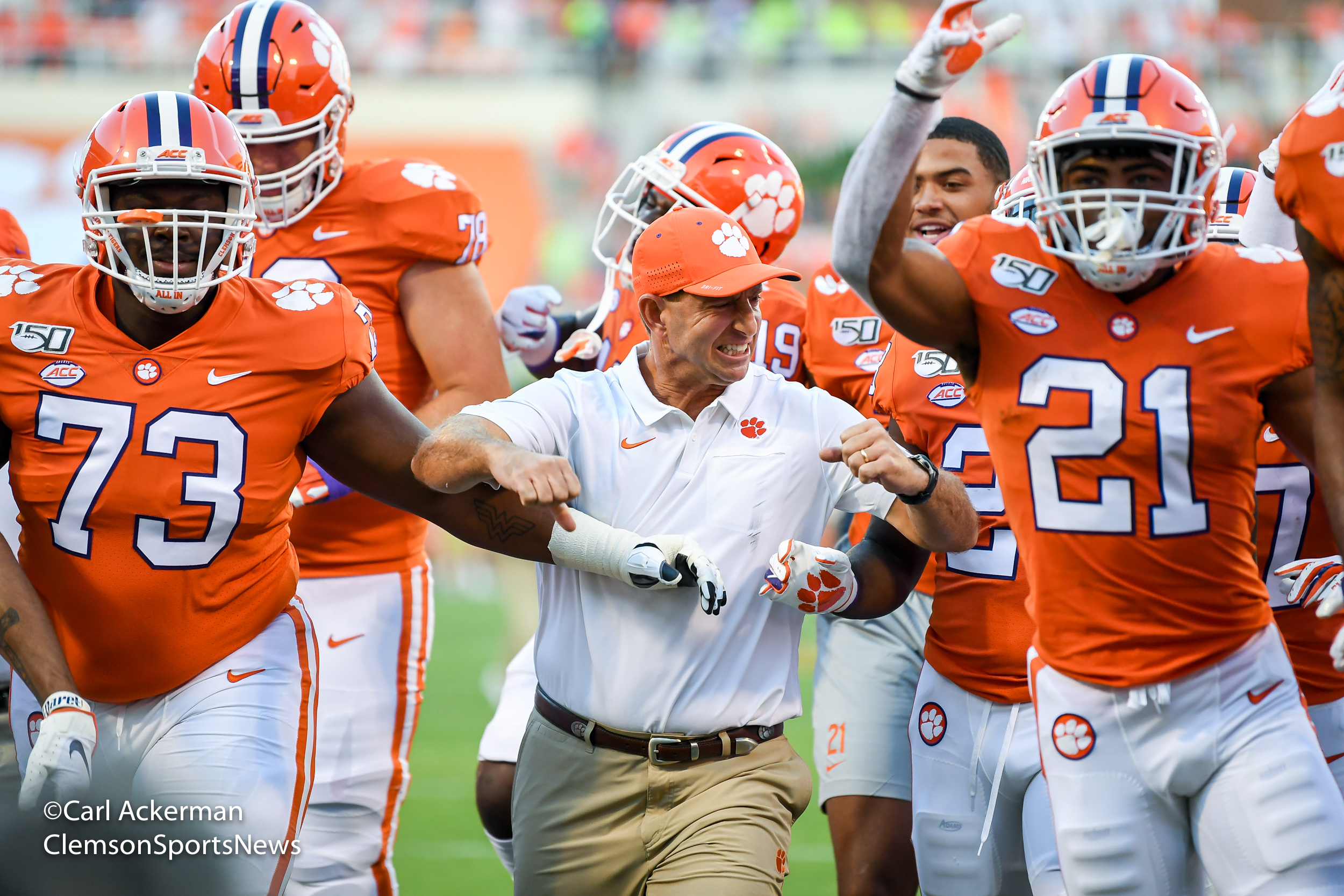 So now, the rivalry game is fast upon us. This time 24 hours from now, Clemson will have done one of two things. One, exerted it's overwhelming talent advantage into a 28-0 lead halfway through the 2nd quarter, OR, two, handed USC a fumble and in a close game, somewhere around 14-7 or something like that. The first scenario is the likely result. The talent difference is obvious. Brent Venables was embarrassed last year, giving up 35 points to a Jake Bentley-Deebo Samuel gamecock team. Guess what, they are not there. He will have his squad ready. As far as the offense? Trevor and the guys are hitting on all cylinders and expect that to continue.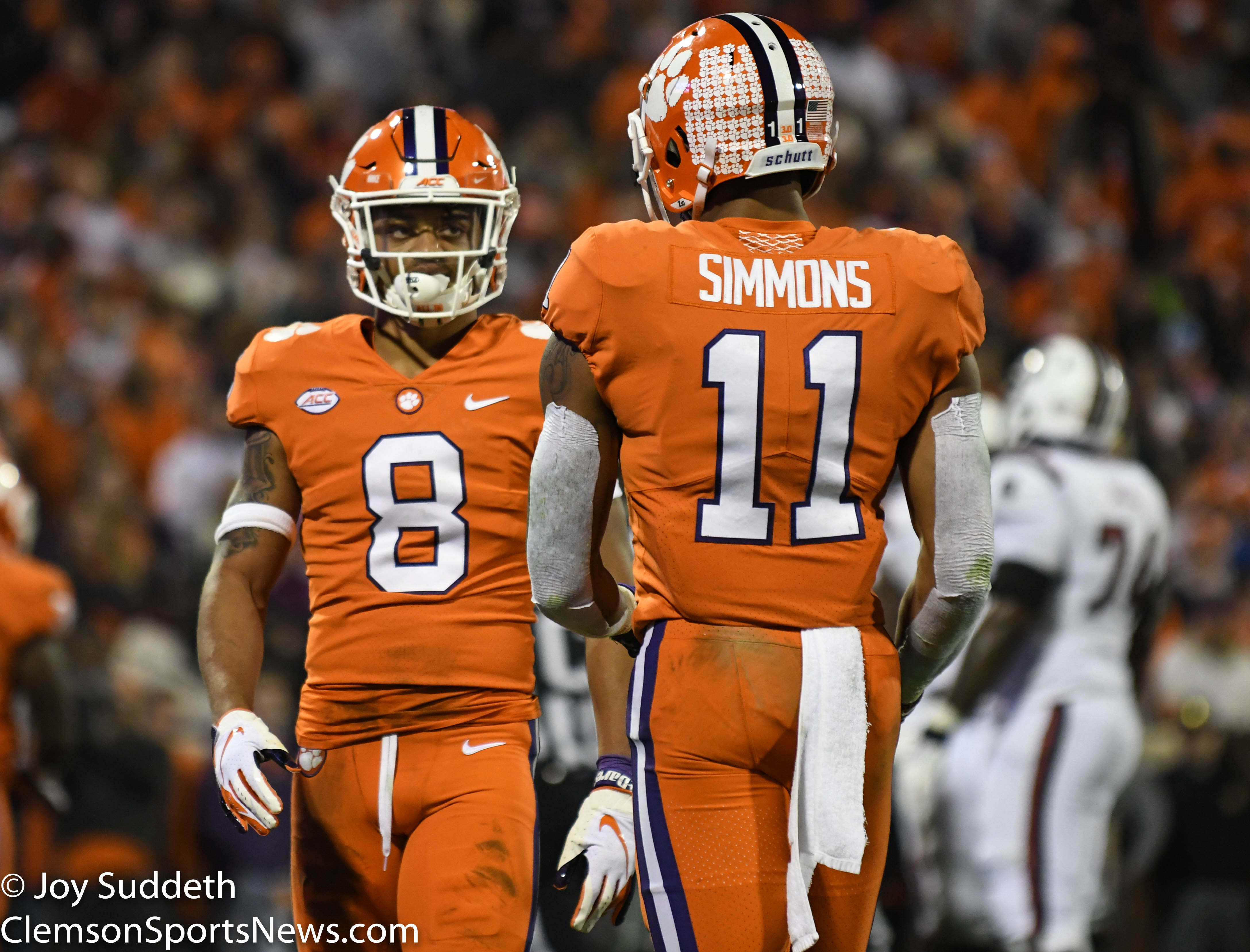 Coach Dabo Swinney, the coaches and the team knows how important it is for this team to continue dominating games. The USC fans will raise cane before the game, whine and cry about the "Walk of Champions", likely throw a few objects at the Clemson players, and wave those purty little white surrender flags. The dumb chicken will be his cage jumping up and down, smoke will spew from the fire extinguishers and that obnoxious crowing will fill the stadium. In the end, to no avail with all this hullabaloo, there will probably be an early exit by the majority of red and garnet clad fans, and all will be ended by 4pm. Oh, and it's a "black out", all-black uniforms. Black is routinely the color of clothing at funerals. Keep that in mind.