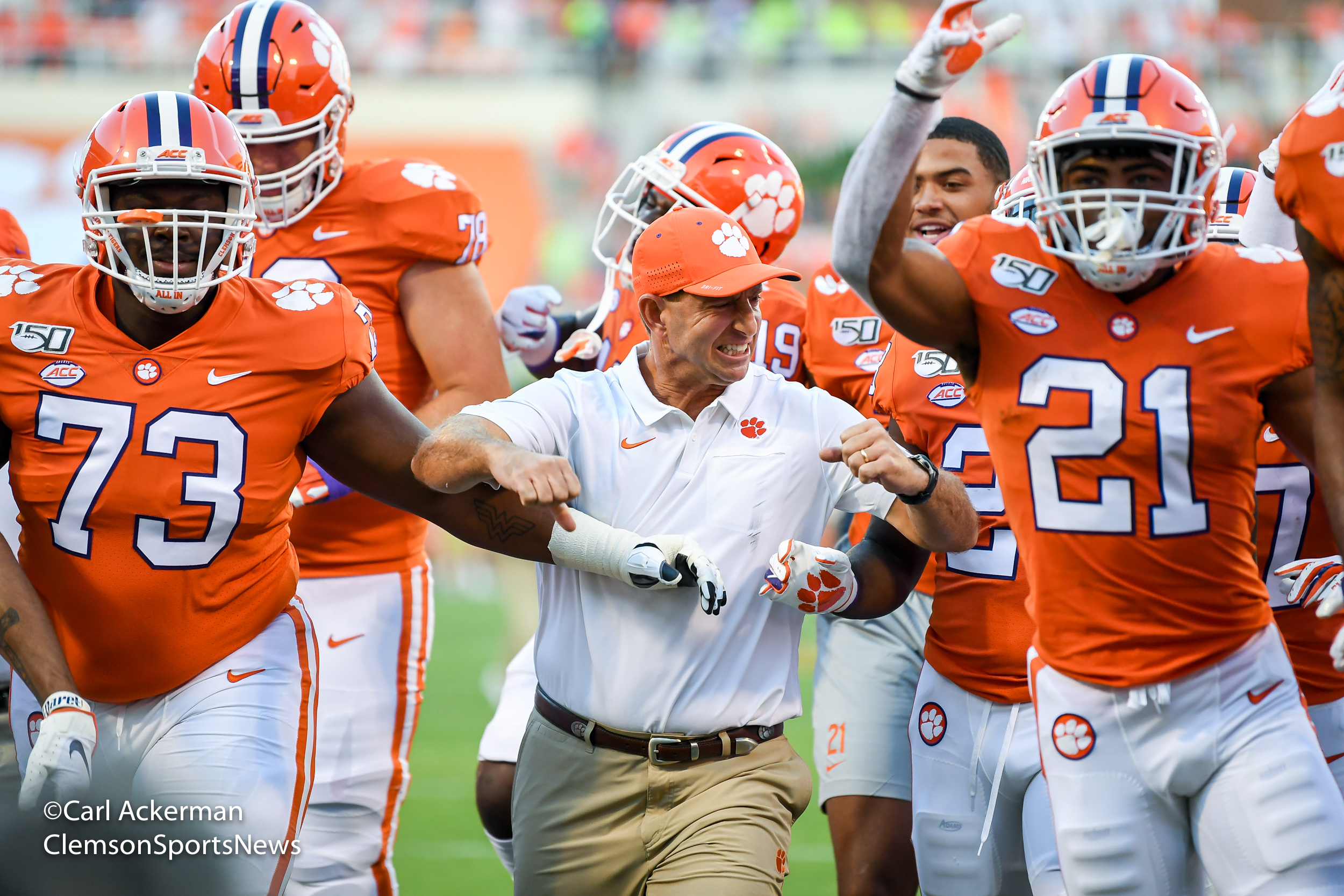 Game Day!!!!!
What do you do on rivalry game day? You wake up at 5am and put on last year's game to get pumped. You've waited for this game all year, sort of. Imagine waking up a Carolina fan this morning. Shudder the thought.
What memories of this game for both fan bases. Here is Clemson, 11-0, freshman quarterback, marching towards another ACC Championship and another possible place in the playoffs. Wow, that would make four years in a row. How could this be from this little cow college in Pickens County. Gamecock fans have visions of upset in their minds. "We are the toughest team you'll play all year. We are even bringing our own referees."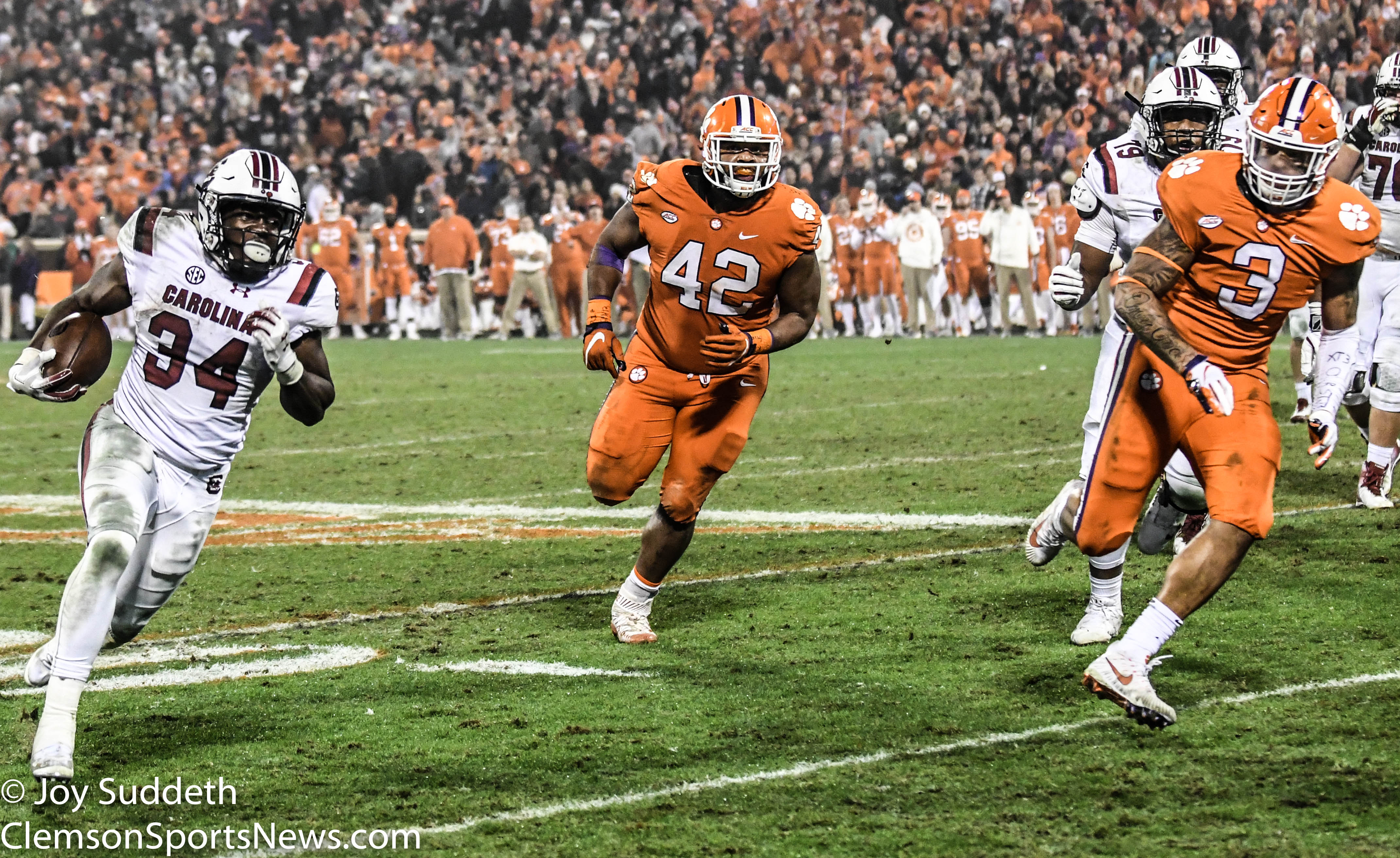 Watching this game, names like Wilkins, Ferrell, Bryant, D. Lawrence, Lamar, Mullins, Joseph, the Davis twins, Mitch Hyatt, Hunter Renfrow, are all over the field. Clemson fans know they are playing their last game at Death Valley and expecting a blow out. Well, little brother (Will Muschamp "We are nobody's little brother.") Carolina did come out and score first, giving hopes and visions to USC fans everywhere. Hold your horses, little chickadees. Trevor Lawrence basically had his way the entire game. The Clemson offense put up 744 total yards. USC fought valiantly in the first half, only trailing at the half 28-21. Coach Brent Venables had to be beside himself giving up that many points in one half. Adjustments were made and the 3rd quarter proved Clemson was refocused. Clemson put up 14 points in the quarter, and added a 3rd straight TD minutes into the 4th quarter to take a commanding lead 49-21. Two garbage time touchdowns brought the score closer than it really was. The takeaway from this game? USC and Jake Bentley threw for over 500 yards against a great Clemson defense. They still lost by 21, but that didn't matter. USC is a school well known and documented to have the most moral victories in college football history.
Today's game might not prove to be as exciting. Clemson is rolling, both offensively and defensively. A one point win over UNC woke this team up and the machine kicked into 4th gear. Can Ryan Hilinski throw for over 500 yards against a Clemson defense that hasn't allowed over 300 TOTAL yards in a game all year? Probably not. Can Bentley and Deebo Samuels come in and throw some coot magic? Ummmm, no. Can Clemson transfer Tavien Feaster "take care of business"? Don't count your chickens. Can the vaunted Carolina defense stop Clemson from scoring 50+ for a 5th straight game? Maybe. Maybe not.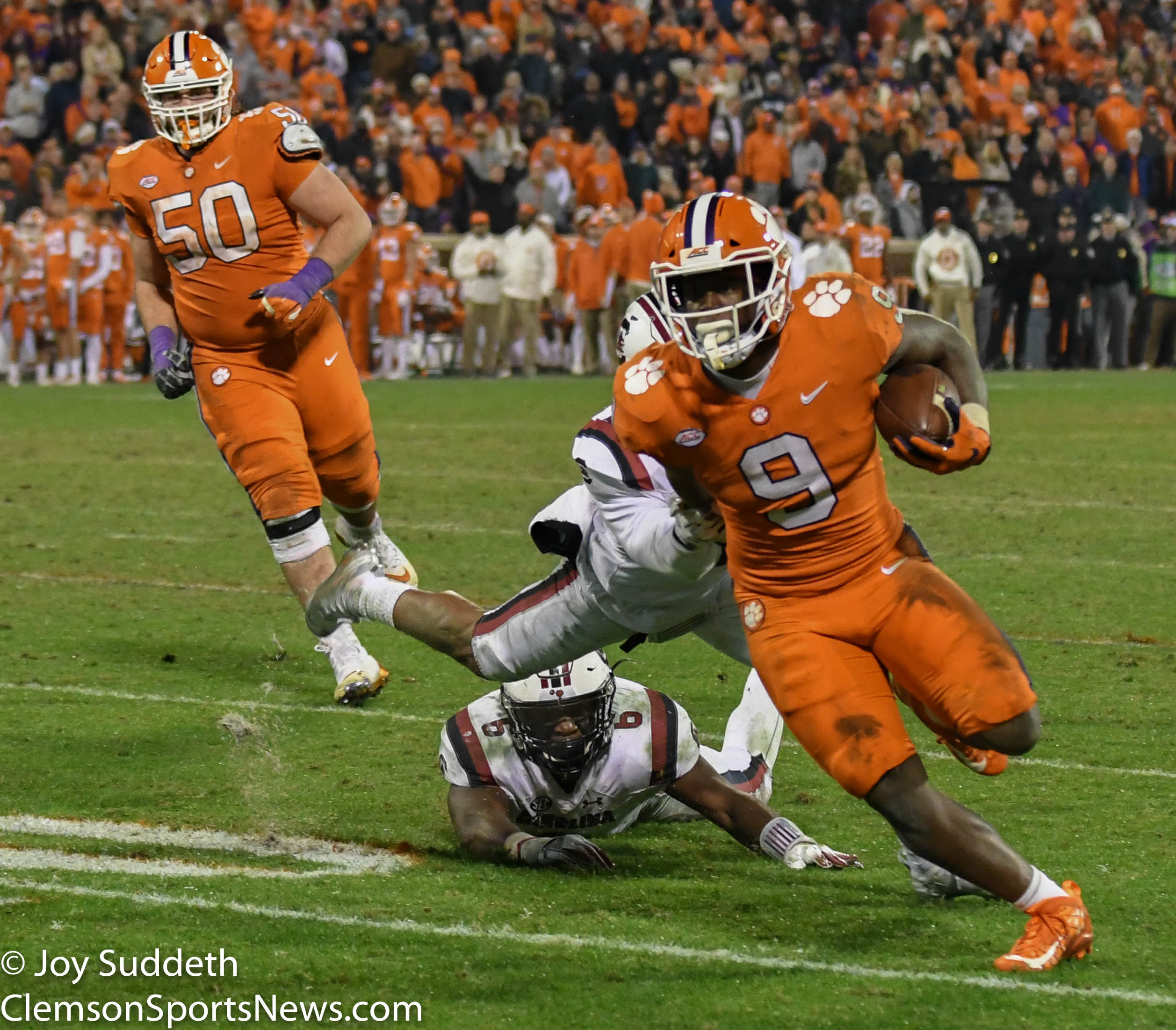 Waking up a fan from either fan base is very different this morning. Clemson fans are getting up, excited at the probability of trouncing their rival for the 6th straight year. Tickets have already been bought for the ACC Championship game against Virginia. Visions of going to another college football playoff game are in everyone's head. Flip the switch, and waking up a USC fan is not so rosy. Can you imagine playing against a rival that completely owns you? Clemson is 66-4 the last five seasons. 66-4. In this same timeframe, USC is 36-39. Not so fast, as Lee Corso would say, they play in the best conference in the universe. I'm not going to post Clemson's record against the same SEC, it's well known already. USC message boards are dreading today. Clemson fans are chomping at the bit. What's going to happen? See you at Willy Brice at noon.
It was exactly 6 years ago today, November 30th, 2013, that USC last beat Clemson. That's 2,190 days since the last gamecock victory over Clemson. 2,190 days of misery for USC fans. That's a LONG time. Have the rent ready.