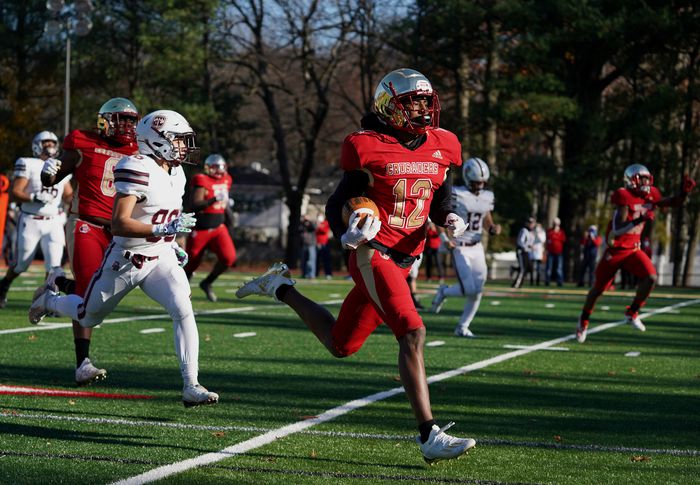 The dead period in college football is boring. Face it. This is the time of year Clemson fans passed their time away watching Clemson baseball, waiting for football to kick back up. Thankfully, Coach John Rittman has his lady tigers tearing it up in softball. Still. Recruiting news is slow this time of year.
Yesterday, Clemson reached its long tentacles to New Jersey, offering cornerback Jayden Bellamy. The 3-star out of Oradell, New Jersey, has been garnering a lot of attention of late. He has recently scheduled visits to Penn State, Notre Dame and Ohio State.To date, he has 22 offers, but that number will surely grow, as will his 3-star ranking.
Bellamy, 6-1 175, is rated as the 6th best player in his state and the 39th corner in the 2022 class. He helped lead Bergen Catholic High School to a 5-1 shortened season, playing wide receiver on offense and cornerback on defense. He hauled in 8 passes for 194 yards and three touchdowns, while registering 14 tackles with one interception.