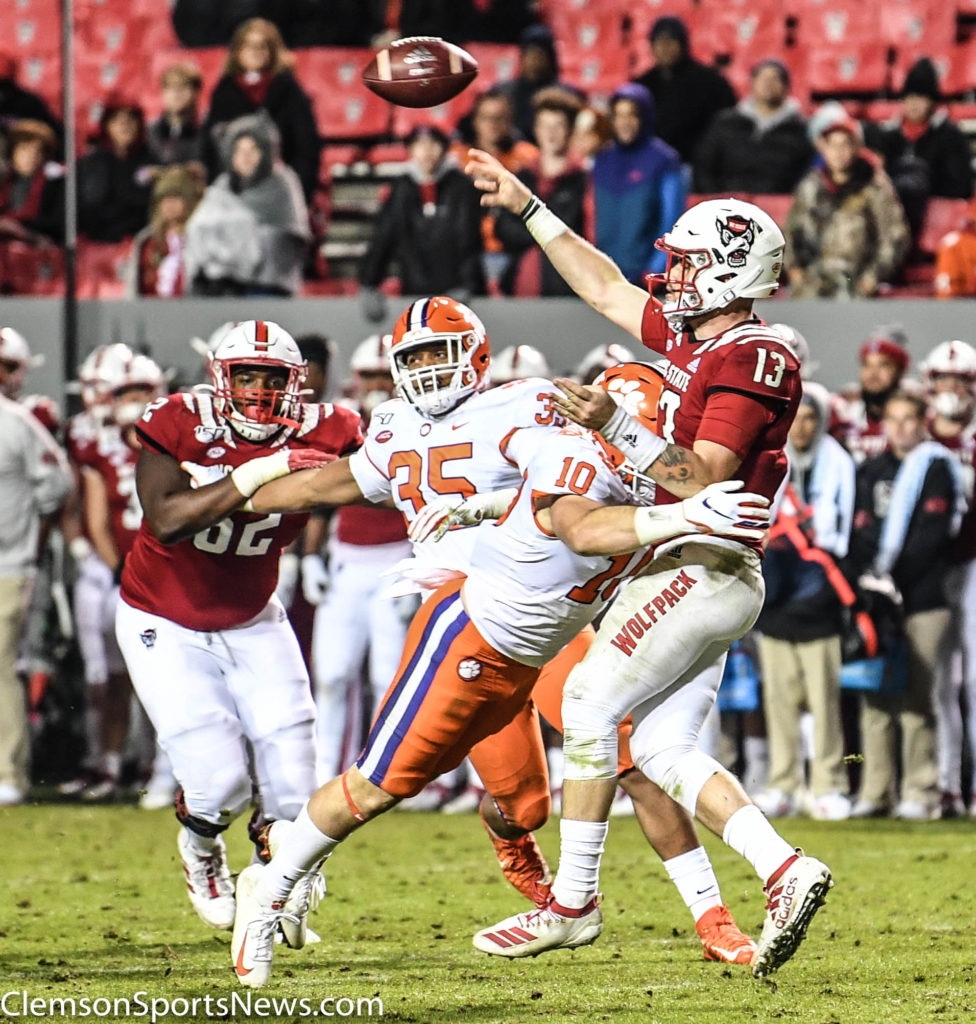 Baylon Spector
By Makenna Biehl
     Clemson linebacker Baylon Spector is entering 2020 with 53 tackles 2.0 sacks, two fumble recoveries, a forced fumble, and a pass breakup in 346 career snaps over 30 games. Since last season, Baylon has done nothing but try to improve his game, not only physically, but mentally as well. 

     The only thing he wasn't able to achieve was being able to put on the weight he had planned on. But, Baylon expressed that he still has the time to develop in that area.

     After spending his senior year of high school playing quarterback, he has since proved that he is meant to be on the defensive side of the ball. Baylon explained how the linebackers have been putting in the work every day to be a secure unit. The linebackers have even been rotated around to make sure that they're ready for anything the 2020 season may bring them. 

     Baylon expressed the importance of film and how he's used it to help develop his game. Not only does it make players more prepared, but it also ensures that things can run quickly and smoothly.
     He is ready to dominate this season, but he is also willing to grow in the sport whenever he can. Stay up to date on all things Clemson Sports at ClemsonSportsNews.com. Sign up below to receive daily coverage of the Clemson Tigers.