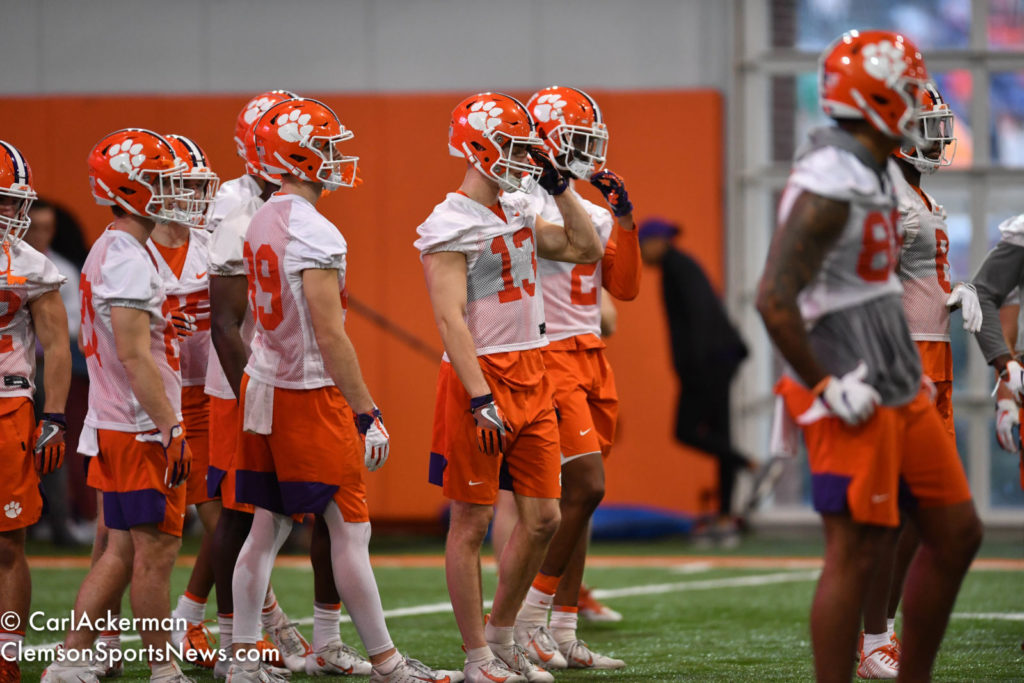 Brothers Brannon and Baylon Spector met with the media for the first time since the conclusion of fall camp on Monday night, speaking after the conclusion of the Tigers practice.
Brannon is a redshirt freshman who is wearing the number 13. Spector spoke on the importance of the number to him and Clemson fans everywhere during his time with the media.
Spector has some large shoes to fill after Tyler Grisham, Adam Humphries and Hunter Renfrow left a lasting legacy in the Purple and Orange wearing the same #13 jersey.
Spector also spoke on how the Tigers missing multiple receivers during fall camp helped him out:
Another common theme during his time with the media on Monday night was family. Brannon's brother Baylon plays linebacker for the Tigers and the two spent their quarantine back home in Georgia.
Keep up-to-date on all things Clemson Sports at Clemsonsportsnews.com for daily coverage of all things Tiger Athletics.