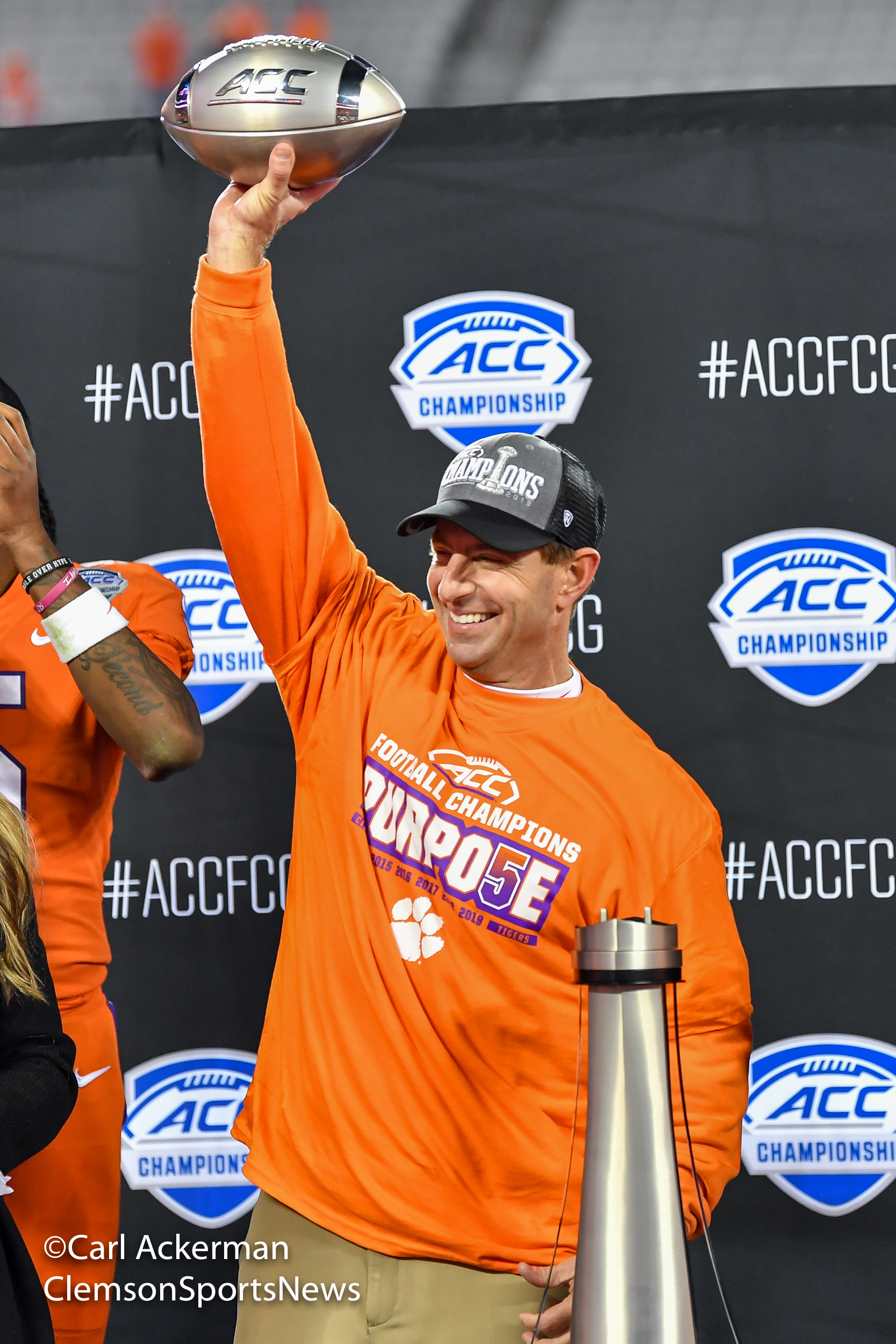 The National Media Needs to Learn About the ACC
By: Mark Sturgis
In all honesty, Clemson needs nothing, nor has anything to apologize for. As mentioned in the first article of this five-part series, the Tigers would benefit by Florida State becoming relevant again. In part two, we discussed it was time Justin Fuente delivers for the Virginia Tech faithful, and with 17 starters returning, that may be a likely scenario.
For many of the talking pundits of College Football that pretend to be so smart, many have no clue of the reality of the situation. Since the ACC was mostly located in the South, the ACC has been held to the football standards of the SEC. What was once a difficult task has ultimately become a nearly impossible endeavor with the growth of the SEC Network and the CBS national package for the Southeastern Conference.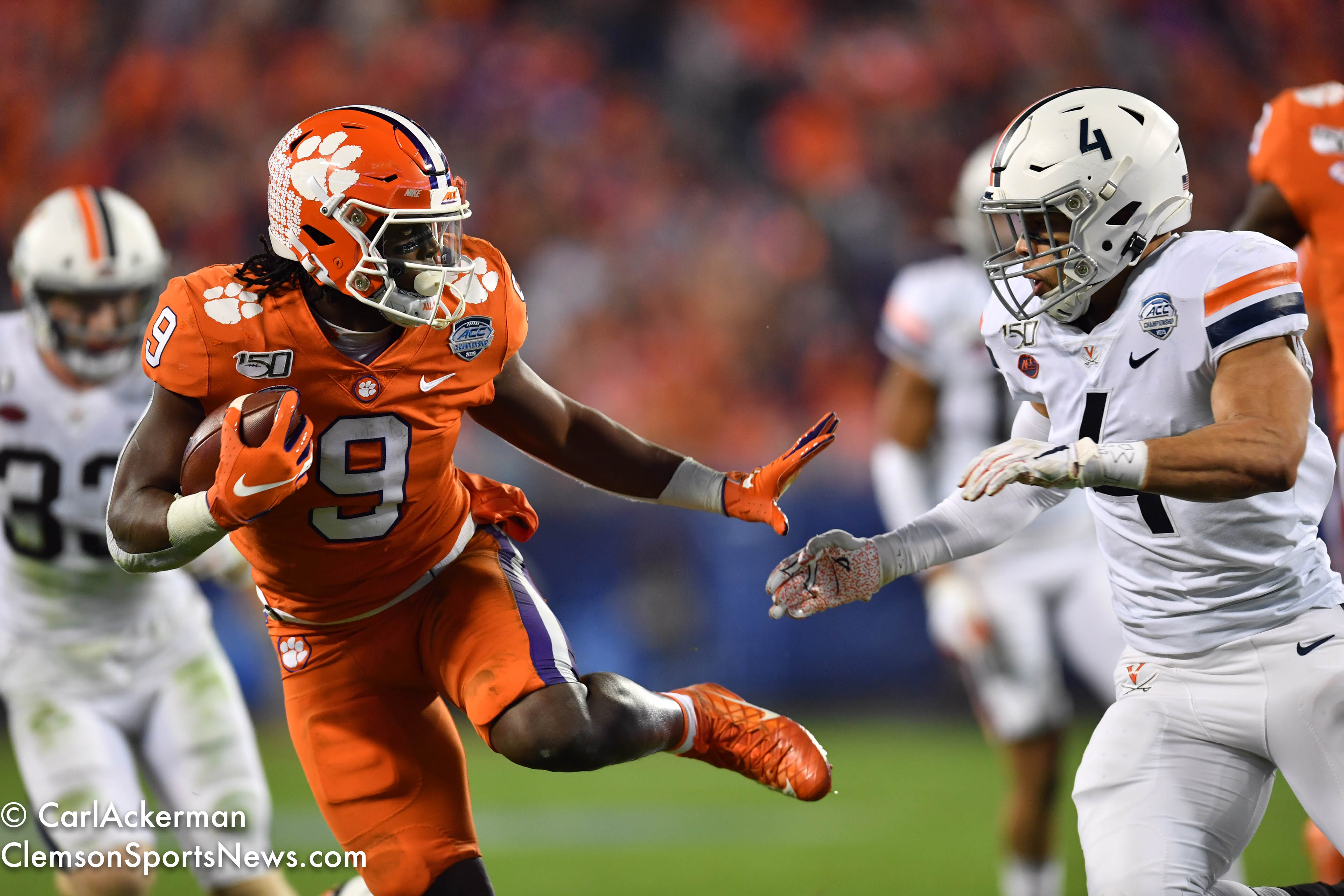 The "Power Five" conferences are known that for a reason, there are only five. There is a single constant of "one" in all leagues besides the Big 12 and ACC, and that "one" reason is why the ACC should never be held accountable to the same extent as the other Power 5 leagues in regard to football. In the Big 12, both Baylor and TCU as private schools live and breathe football, and have the NCAA scars to prove it.
The PAC 12 has one private school in Stanford. The Big Ten has one private school in Northwestern, and of course, the only private school is the SEC is Vanderbilt. You may be asking yourself, what exactly does this have to do with ACC football?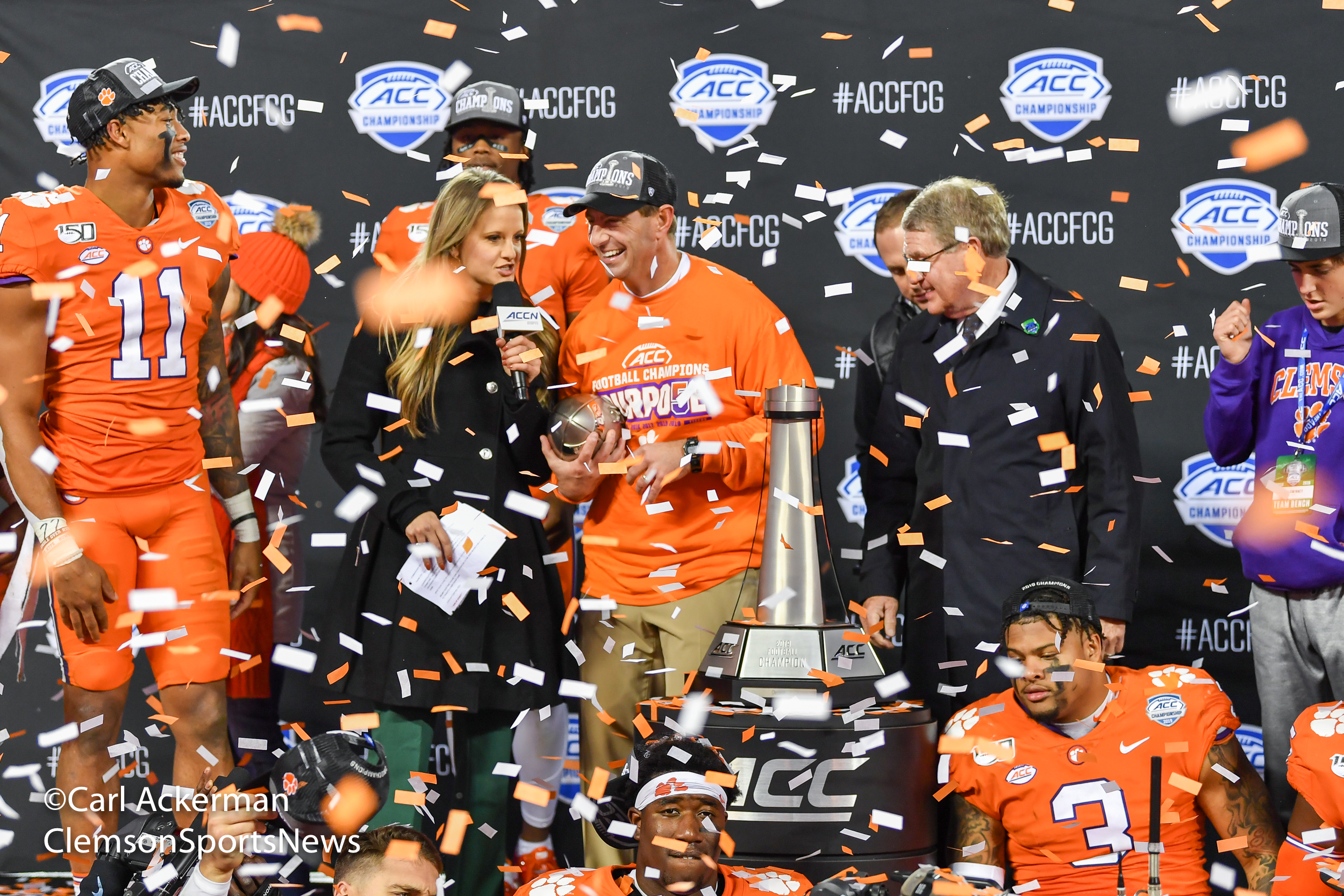 As of 2020, the Atlantic Coast Conference is comprised of five private schools, and when you consider the academic restrictions at Georgia Tech, you can make a legitimate argument it is six. For the other four "power" leagues, that is one private school per conference and the Big 12 with two. The ACC has Wake Forest, Duke, Boston College, Syracuse and Miami. Yes, even the "U" is a private school and makes the Hurricanes run in the 80's, 90's and 200's all that more impressive.
Wake Forest: Wake Forest University is a private research university in Winston-Salem, North Carolina. Founded in 1834, the university received its name from its original location in Wake Forest, north of Raleigh, North Carolina. Enrollment: 5,100
Duke: Duke University is a private research university in Durham, North Carolina. Founded by Methodists and Quakers in the present-day town of Trinity in 1838, the school moved to Durham in 1892. Enrollment: 6,552
Boston College: Boston College is a private Jesuit research university in Chestnut Hill, Massachusetts. It was founded in 1863 and although classified among "R1: Doctoral Universities – Very high research activity," its name reflects its historical position as a small liberal arts college. Enrollment: 9,600
Syracuse: Syracuse University is a private research university in Syracuse, New York. The institution's roots can be traced to the Genesee Wesleyan Seminary, founded in 1831 by the Methodist Episcopal Church in Lima, New York. Enrollment: 14,000
Miami: The University of Miami is a private research university in Coral Gables, Florida. As of 2019, the university enrolls 17,811 students in 12 separate colleges/schools.
Georgia Tech: The Georgia Institute of Technology, commonly referred to as Georgia Tech or, in the state of Georgia, as Tech, is a public research university and institute of technology in Atlanta, Georgia. ** Have to take Calculus as a student ** Enrollment: 14,810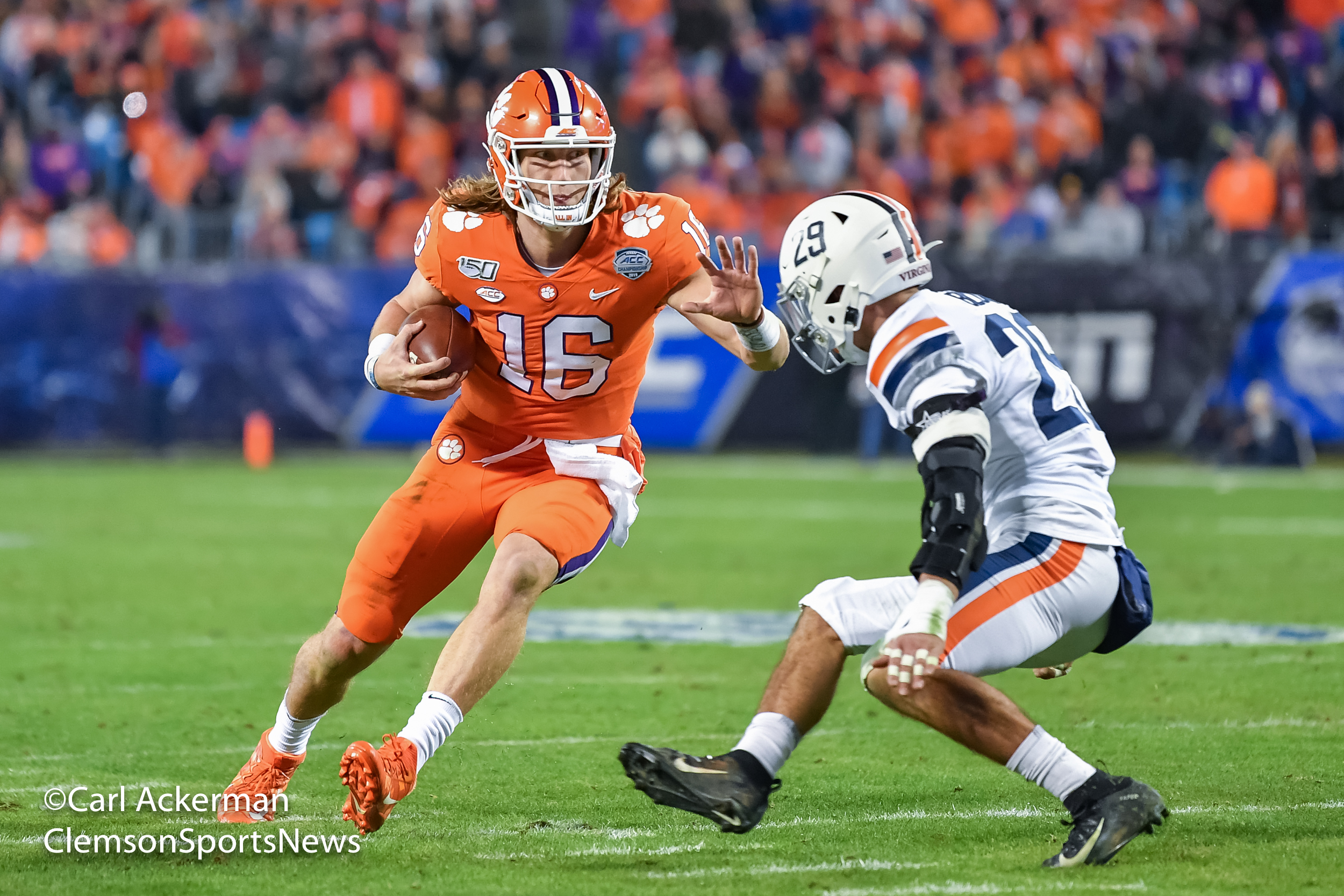 That is five private schools as defined, and Georgia Tech could ultimately be described as a sixth. To me, that is roughly the epitome of fighting with one arm tied behind your back when it comes to the game of College Football. Unless there are pre-conceived biases, how can any member of the media hold the ACC to the same accountability as the Big 10, much less the SEC? However, year after year, the ACC carves out a few wins.
In the last decade, the ACC has two national champions in Clemson and Florida State. In the previous twenty years, Miami has won a national championship and Virginia Tech has played for another. Granted, those were in their Big East glory days, but the two schools have at least been there.
The success of these four schools alone would ultimately ensure that any ACC champion would be treated with the ultimate respect. Throw in one other school like North Carolina, NC State, Georgia Tech or even Virginia making a run in any given year, and that would be enough quality depth to get the national media off your back.
When you consider Wake Forest has been one of the standard bearers of consistency over the past four seasons for the ACC, then there is no doubt that league is struggling in the eyes of the national media. That ultimately affects Clemson. Double that with South Carolina undergoing a rebuilding process since Steve Spurrier left, and the Tigers do not have many cards left to play. When South Carolina was winning 33 games over the course of three seasons and on a winning streak against Clemson, "Strength of Schedule" did not seem to matter as much.
The reality is Duke football can not raise as much money as Iowa State. Boston College can't raise as much as Mississippi State. Syracuse is in the very same shoes if they literally swap orange and blue uniforms with Illinois. Not to mention Wake Forest as compared to a Pac 12 state school like Oregon State. None of those mentioned are considered football powers, but are better off than their private school counterparts in the ACC.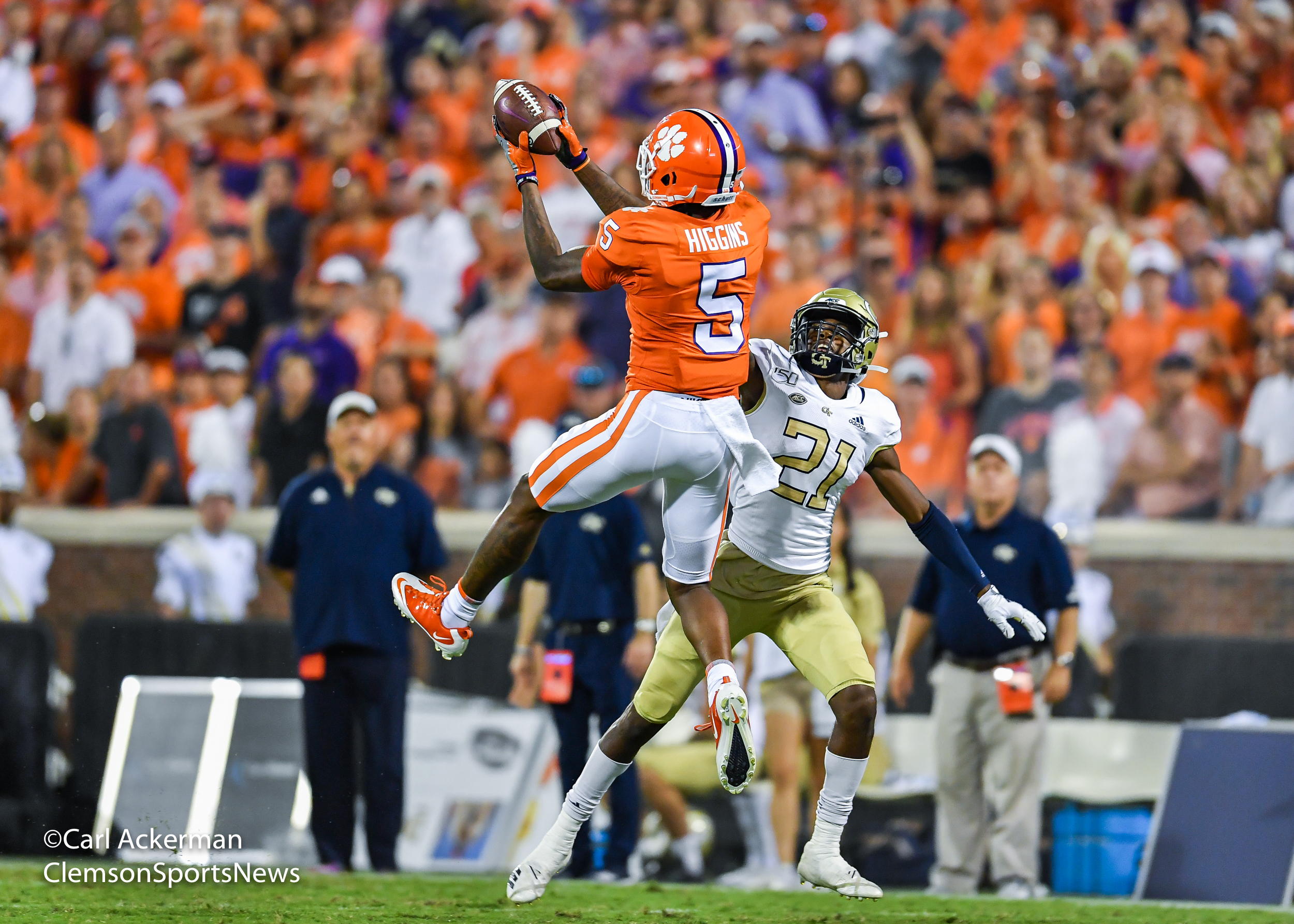 Clemson's run of recent success and victories over the likes of Alabama, Ohio State, Oklahoma and Notre Dame in the College Football Playoffs should validate the Tigers program with anyone in the national media. Rival fans will never give you credit as you know deep down you could not return the same favor. When you have a month to prepare for a semifinal game, "Strength of Schedule" becomes a moot point to me.
However, it would still help Clemson if those out there understood the disadvantage the ACC has when it comes to College Football.
Brought to you by: