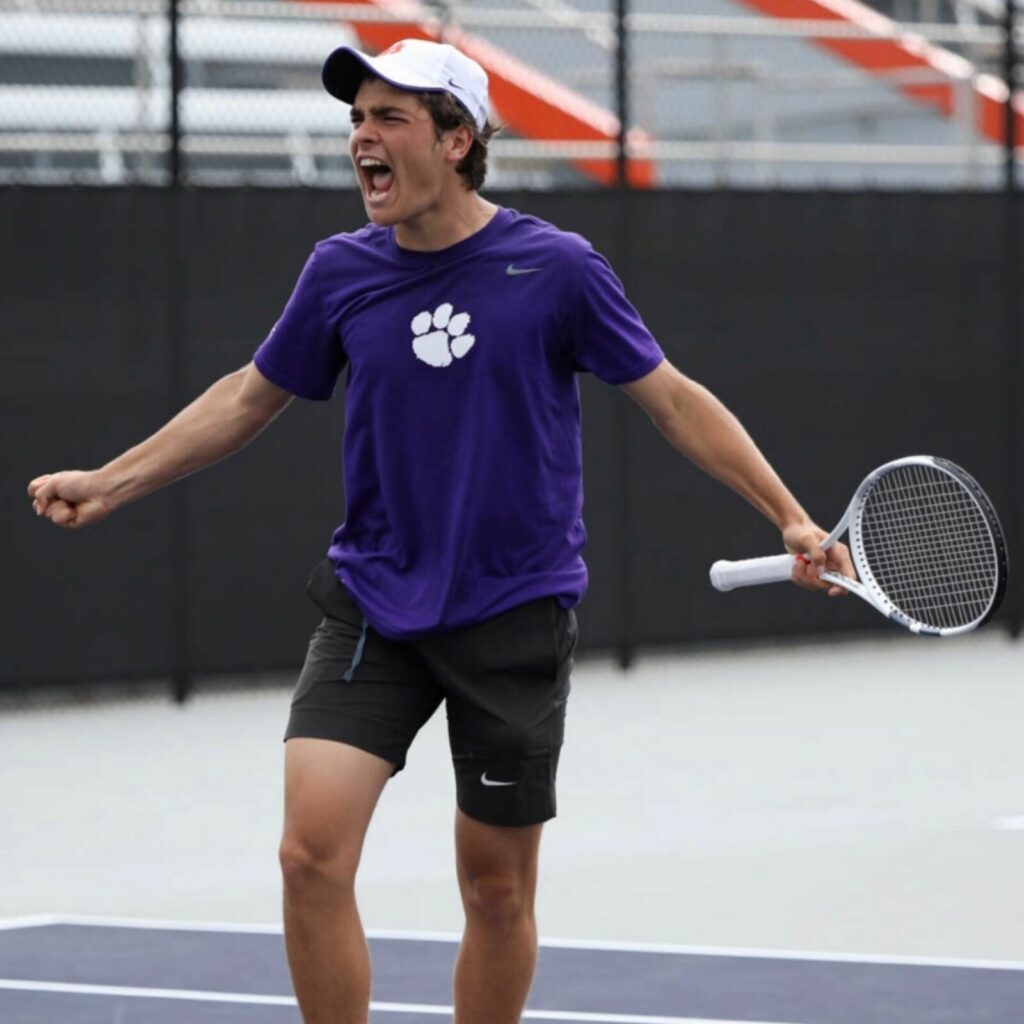 Tigers Tie Program Record With Three All-ACC Academic Selections
Greensboro, N.C. — Senior Yizhou Liu along with juniors Teodor Giusca and Jacob Jahn have been named to the 2021 All-ACC Academic team, as announced by the conference office on Tuesday afternoon. The Tigers tie a program record, set in 2013, with three student-athletes capturing the honor. Liu earned his second selection while Giusca and Jahn pick up their first.
Liu, who was last recognized in 2018, played predominantly at the No. 1 singles picking up a ranked win over No. 80 Nicaise Muamba of Liberty. Giusca played consistently for the Tigers this season, posting the best winning percentage on the team, .722, while also recording the second most wins with 13. The Bucharest, Romania native also achieved a career best ranking of No. 109.
Together, Liu and Giusca were ranked as high as No. 22 in doubles, becoming the first pair to earn a top-25 ranking since 2018. The duo went 5-5 overall and 2-2 against ranked opponents with wins over No. 30 Alexis Galarneau/Robert Turzak of NC State and No. 55 Sean Scully/Garrett Johns from Duke.
A biological studies major, Jahn made seven appearances for the Tigers this season where he went 2-1 in singles and 5-2 in doubles. Jahn received a career-high ranking of No. 27 in doubles with partner Ryuhei Azuma, going 2-1 against nationally ranked opponents, besting No. 25 Luca Maldoner/Nicola Vidal from Old Dominion and No. 44 Daniel Rodrigues/Connor Thompson of South Carolina.
Minimum academic requirements for selection to the All-ACC Academic Team are a 3.0 grade point average for the previous semester and a 3.0 cumulative average during one's academic career for undergraduate students. Athletic achievements during the most recent season are also considered in selecting the All-ACC Academic Team.