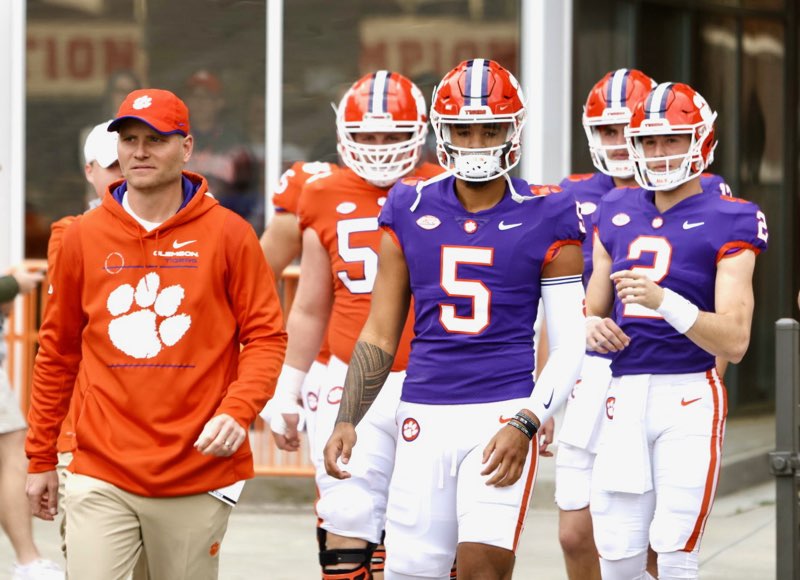 Here we go again. You all know what I'm talking about. The offense is weak. DJ is not a good quarterback. DJ is terrible. The offensive line looked horrible. So what did we see in this glorified scrimmage? Plenty.
The offensive line was split up, not to mention the fact that starters Jordan McFadden and Walker Park did not suit up. Laying a finger on the quarterback turns into a sack. DC Wes Goodwin held nothing back with the many blitz packages. No Dorothy, the defense is not going to skip a beat in 2022.
Let's first discuss quarterback play. There is no need to rehash numbers. The numbers are skewed by several factors. One is the "sack rule". To keep quarterbacks from getting hit, all you have to do is close to the QB and play stops. Sack. In a game, most of those sacks would have been avoided. This affected the numbers for sure. The offensive line was under assault. Starters Jordan McFadden and Walker Parks were absent today, leaving a little bit of a hole at the tackle spots. Myles Murphy, Xavier Thomas and KJ Henry had field days.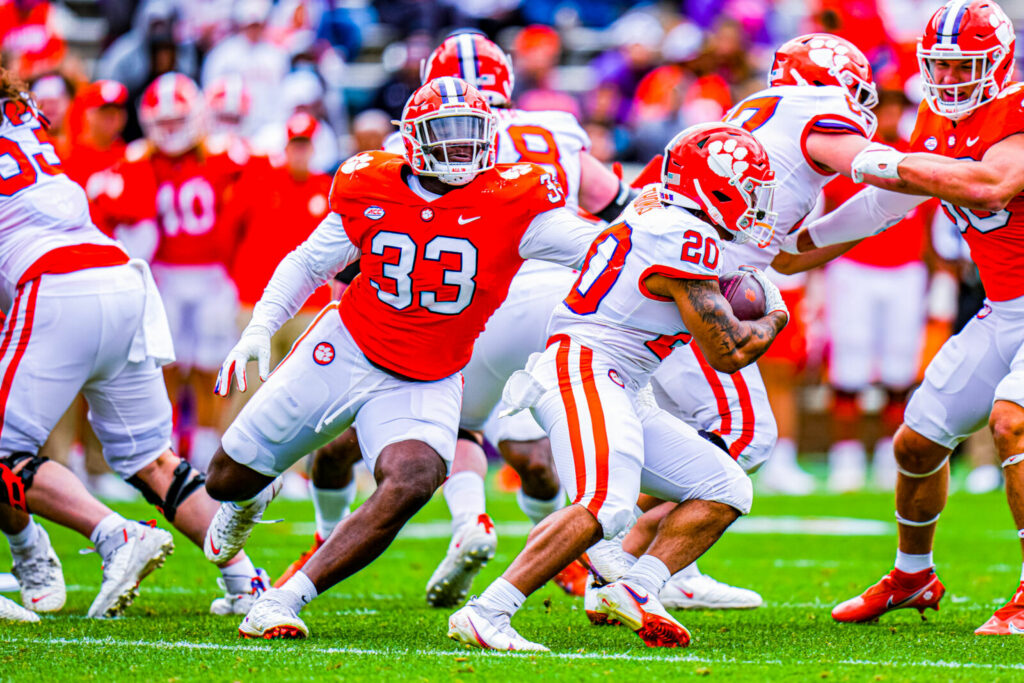 Another factor in the quarterback play was available targets. Let's not pull any punches. Beaux Collins, EJ Williams, Adam Randall (although a freshman, he was expected to play a lot today), and Davis Allen were missing today due to injury. Could they have gone? Maybe a couple of them but why play them in a glorified scrimmage. Joseph Ngata looks healthy and ready to go, looking good on several receptions. Dacari Collins made a few receptions but got dinged up a little himself. As we discussed previously, we had no expectations of a great offensive explosion in this game. The defense is outstanding and deep. With so many skills players being out of the game, as well as both starting tackles, the results were understandable.
The running game was basically Phil Mafah and then the rest. Newcomer Dominque Thomas showed some flashes of what he could do and will face a battle from incoming freshman Keith Adams, Jr, in the fall for playing time behind the three headed-monster.. With Davis Allen not playing, Jake Briningstool received a few targets and made the most of them. He is ready to have a breakout year.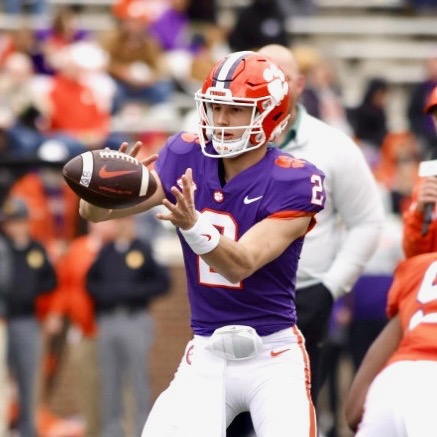 It was obvious that the defense was ready to play and took advantage of the missing players on offense. There was no holding back. Blitz after blitz was called with Goodwin throwing everything at the young offense, and it was young, no bones about it.
In a nutshell, it was a glorified scrimmage played in cold weather with 20 scholarship players sitting on the sidelines. The starting QB will not be based on the spring game. Some people want to see DJ benched for incoming freshman standout Cade Klubnik. That's not going to happen. Only one player got dinged up (D.Collins), and the younger players all got reps. The defense is deep and wave after wave of fresh players will wear opposing offenses down. Take nothing away from the score or the total yards or the sacks. Take note what happens between now and September. Positions are won and lost at practice, not the Spring game.