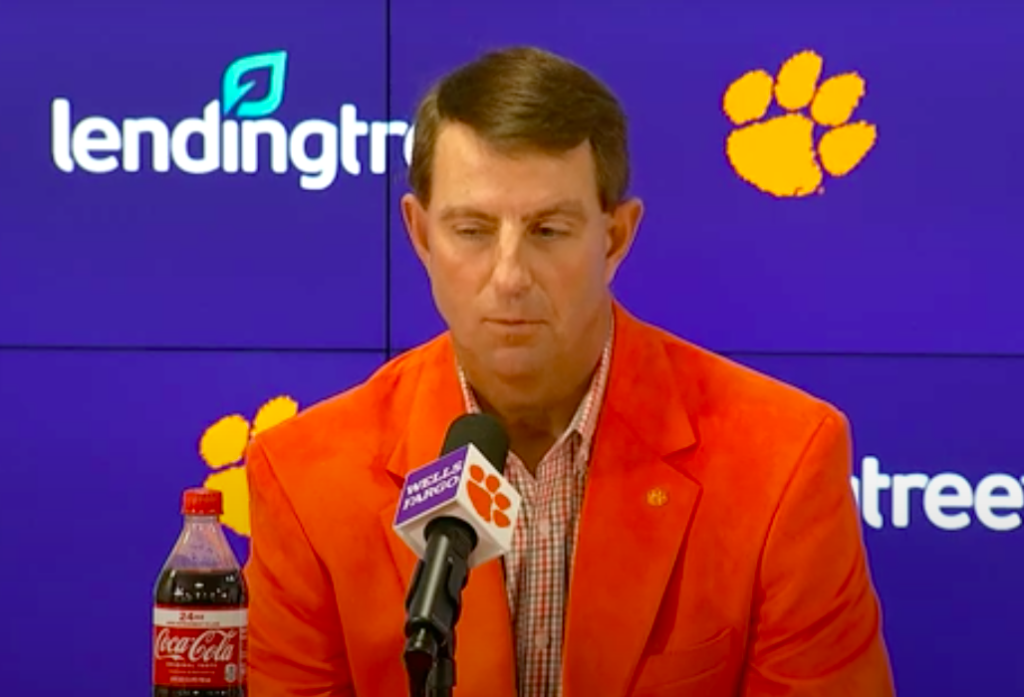 Clemson, SC
Clemson announced their 2023 class is in the books, inside that class 15 mid year enrollees are on campus already. Dabo spoke on the OL/DL and how good a job they did on recruiting trail. Specifically Nick Eason and Thomas Austin. As the two first Tiger coaches did well on a national level with the signees they brought in.
With QB Christopher Vizzina and DL Peter Woods headlining a stellar class that ranked in the top 10 of all the national recruiting rankings.
Swinney took the time to thank Brandon Streeter for all his time at Clemson just prior to for the first time introducing newly hired offensive co-ordinator Garrett Riley to the media for the first time as a Tiger.