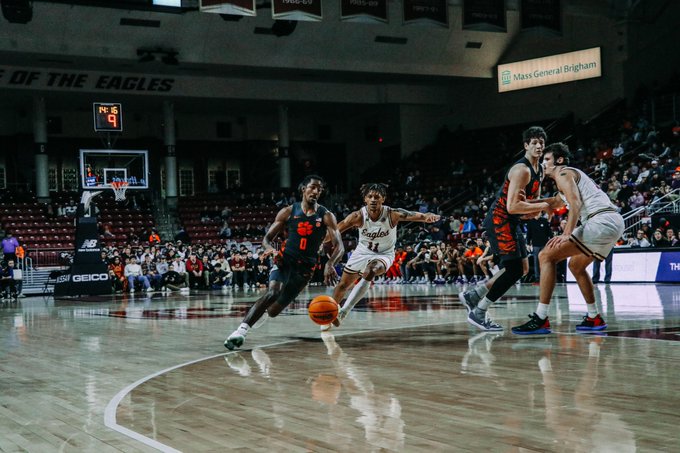 Clemson Drops ACC Contest 62-54 at Boston College
CHESTNUT HILL, Mass. – Clemson University men's basketball fell for just the second time in league play 62-54 at Boston College on Tuesday night.
The Tigers (18-5, 10-2) were led by Hunter Tyson (Monroe, N.C./Piedmont) who finished with 22 points and eight rebounds. It was Tyson's fifth 20-point outing of the season.
Clemson got off to a quick start and led 19-8 midway through the first half, but Boston College closed on a 22-5 run to end the half and the Tigers trailed by seven at the break.
A team that has overcome seven halftime deficits this season fought its way back in the second period. Clemson trailed by as many as 12 at the 17:21 mark but wouldn't go away. A 15-6 run by the Tigers over the next 10 minutes tied the score at 45-all.
A quick five points by the Eagles seemingly shut the door on any Clemson comeback. The Tigers finished the game 1-for-its-last-18 from the field.
Clemson set a new program record finishing 16-for-16 from the free throw line. Clemson lists its best free throw game percentages with a minimum of 15 attempts. Clemson's previous best was 15-for-15 on Jan. 16, 2016, at home against Miami (Fla.).
Clemson will return to the court on Saturday, Feb. 4 when it hosts a top-25 matchup with No. 23 Miami (Fla.). The game tips at 3 p.m. on ACCN.