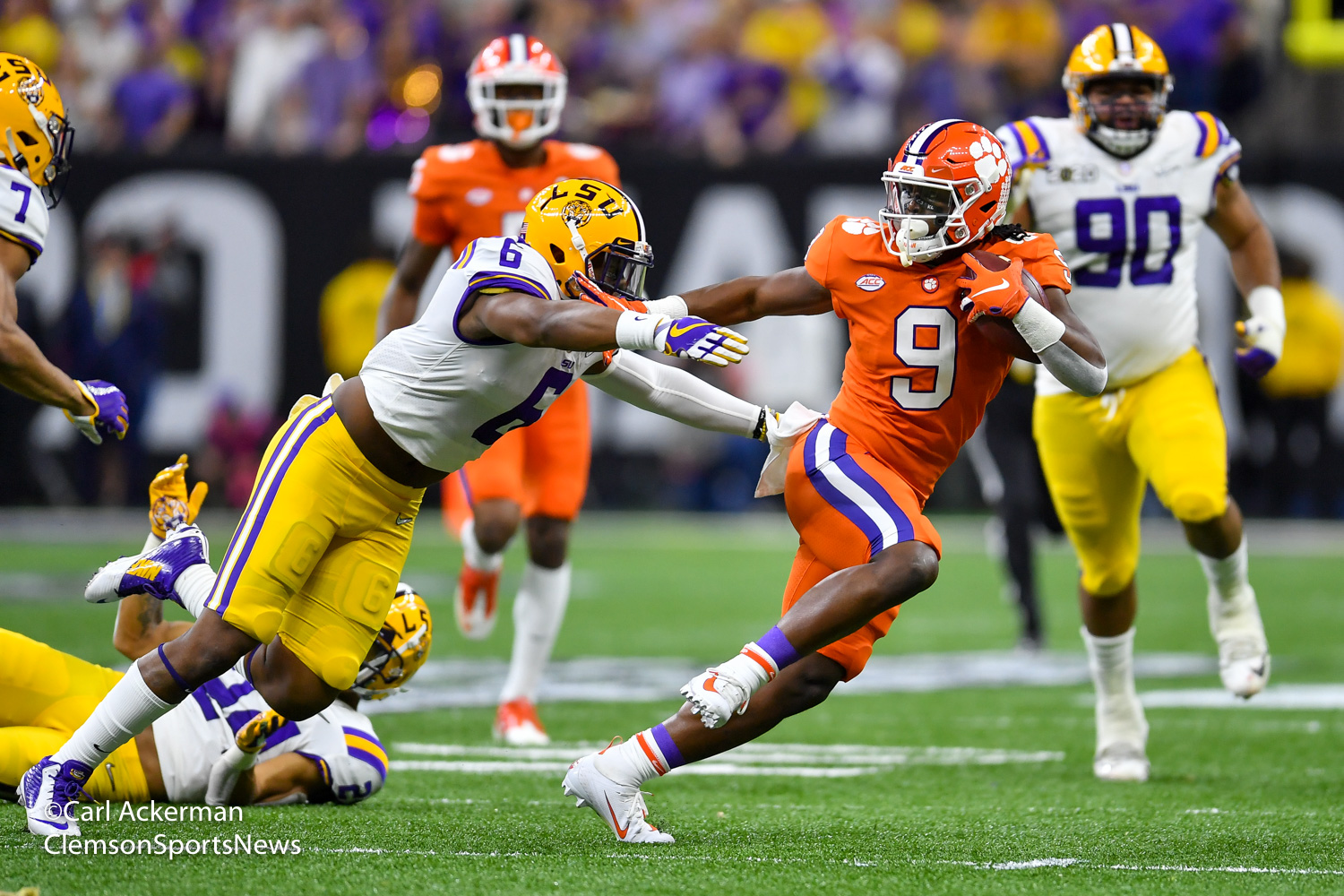 The Clash – Right on Target
"Should I Stay or Should I go!!!!!!' This question is going to be asked by athletes all over college football between now and Monday. Players are trying to decide on coming back, hitting the transfer portal, or going to the NFL draft. Clemson has several players has this question to answer. Friday night is the Clemson Football Banquet and more than likely, we will all know who is doing what.
Tonight, Tee Higgins announced he was headed to the NFL. Higgins will finish his Clemson career with 135 receptions for 2,448 yards and 27 touchdowns. He is projected by many to be a top 20 pick. It would not surprise me to see him go at the 16th pick to the Oakland Raiders. Jon Gruden seems to have developed a thing for Clemson players.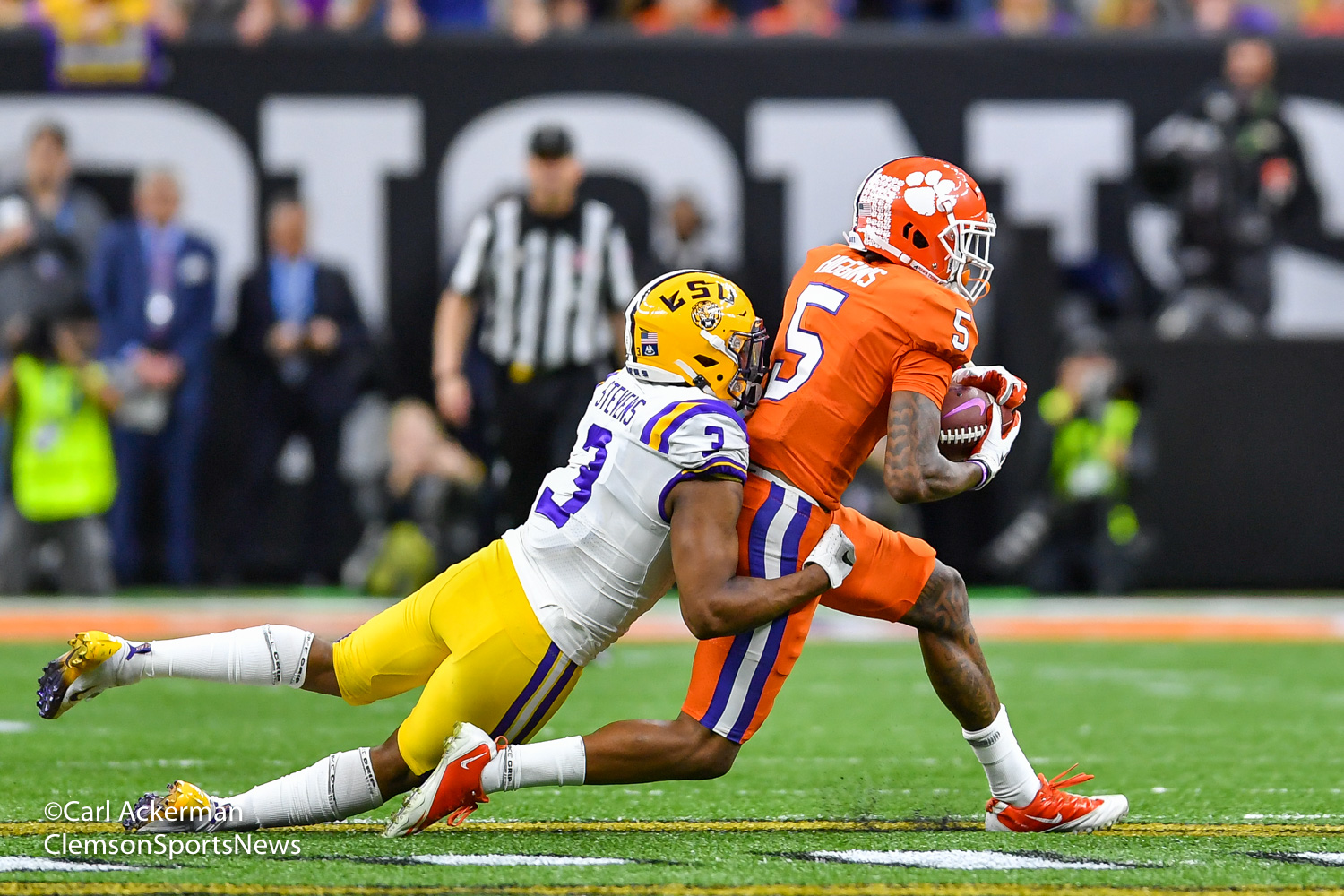 Isaiah Simmons is sure to declare for the NFL. He has nothing left to prove to the NFL scouts and considered one of the top, if not "the" top defensive player in the nation. The past two years, as a full time starter, Simmons racked up 122 solo tackles and assisted on 71 more, with 8.5 sacks, 4 forced fumbles, and 3 interceptions. Simmons at 6-4 230 has lined up just about everywhere on the defense except maybe DT. He has the ability to run sideline-to-sideline, rush the passer, cover the slot, and even line up as deep safety, and show range that only exists with top level defensive back prospects. The man can play everywhere. Look for Simmons to be drafted inside the top 10.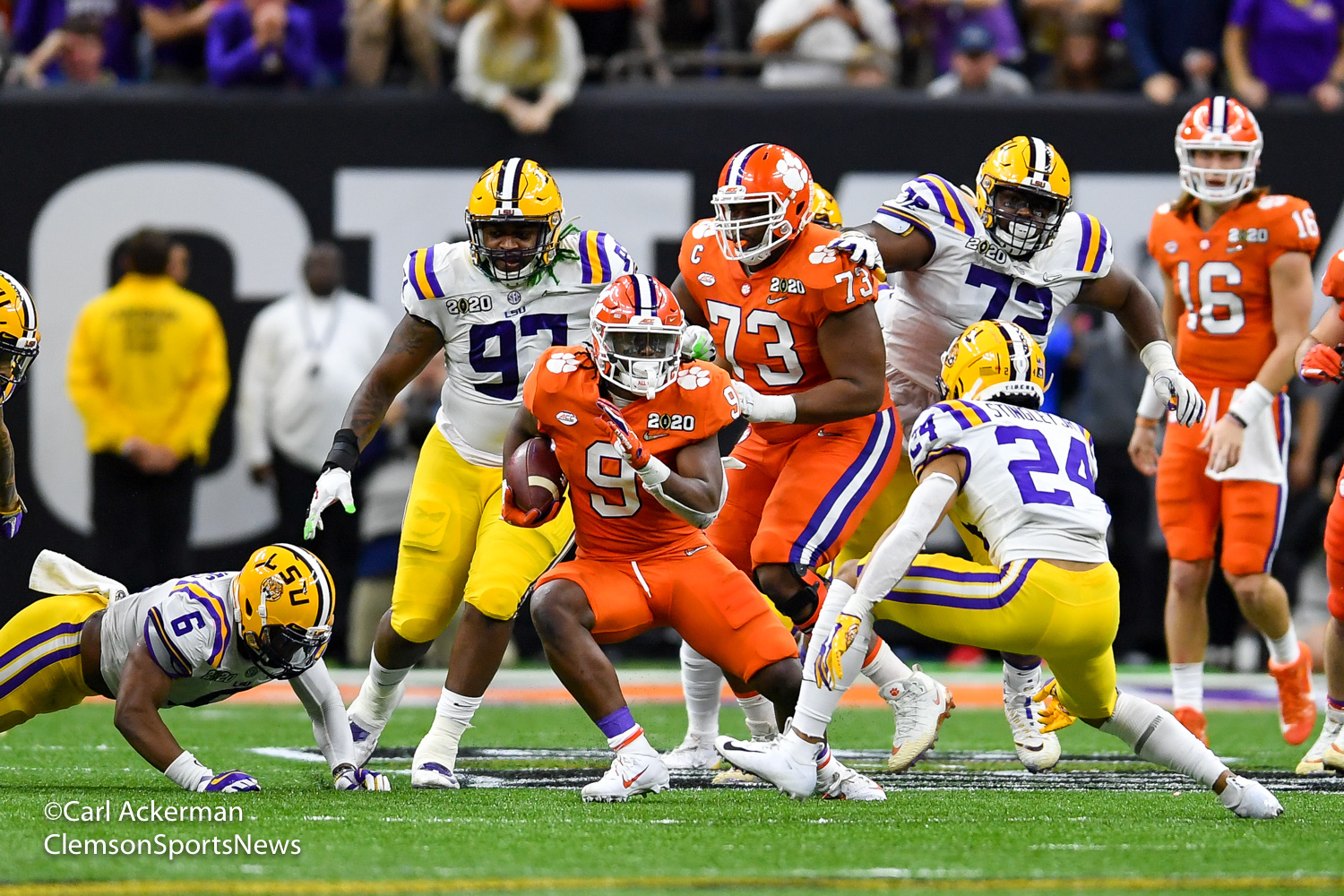 A.J. Terrell is another Clemson player that is wrestling with the decision of whether to go pro or not. Terrell had an outstanding two years at Clemson, highlighted by a pick 6 in last year's National Championship game with Alabama. He totaled 64 tackles, 23 assisted tackles, 5 interceptions and 6 passes defended. Teams just didn't go his way very often. Critics say the championship game against was not one of his best games, and it wasn't. He knows that, but like Dabo Swinney said "one game doesn't define us", and with Terrell, it's oh so true.
Last but not least, we come to Travis Etienne. The man has been nothing short of outstanding. His last two years at Clemson, he has rushed for 3,272 yards and 43 touchdowns. In 2019, he upped his game in the passing game, hauling in 37 passes for 432 yards and 4 more touchdowns. Over the last two years, he has averaged an amazing 8.0 yards per carry. Let that sink in. He also averaged over 11 yards per reception. He too has nothing to prove, but make no bones about it, he loves Clemson. Etienne would be key coming back for his senior year, no doubt. He could easily be a 1st round running back as well, but let's look at the numbers. There was one running back (Josh Jacobs) taken in the first round of the 2019 draft. There were three running backs taken in the 1st round of the 2018 draft. Two running backs were picked in the 1st round of the 2017 draft. Looking at the running backs in the draft for 2020, you have Jonathan Taylor (Wisconsin), Deondre Swift (Georgia), Zack Moss (Utah), J.K. Dobbins (Ohio State) and Cam Akers (Florida State) to name a few. Etienne will weigh all these factors and make his decision.
Good luck to all these guys.
Brought to you by: