Senior Spotlight: Will Swinney
By: Makenna Biehl
   The first son of a Clemson football head coach to play for the Tigers since 1963 is walk-on, Will Swinney. Swinney represents the true meaning of "Clemson Family" and shows up every day to make his father proud. "My two brothers (Drew and Clay) and I grew up in a very competitive household. Our parents taught us that we don't have to be the best, but we should do our best," said Swinney.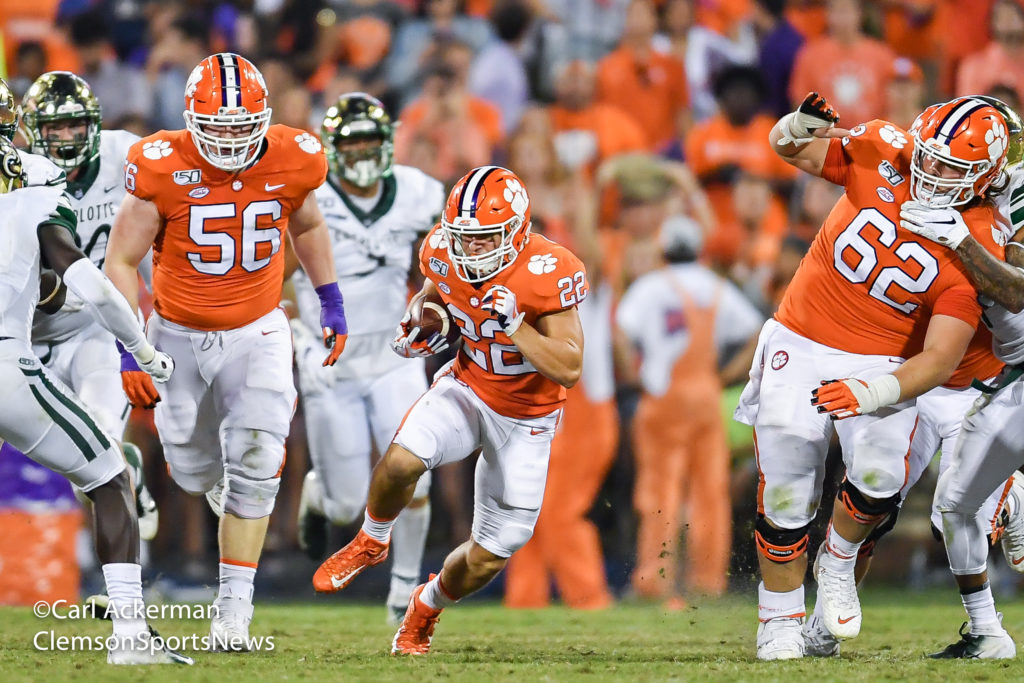 His hard work and dedication doesn't just show up on the field, but also in the classroom. Swinney balances football while still succeeding in the College of Business, where he has been able to maintain a 3.87 GPA. "My day is crammed with school and football. It can be tough. Early mornings might start with a workout at six, then it's on to classes and studying, for both coursework and football. There's mental preparation for games that also requires time. With practice and dinner, we sometimes don't get out of the facility until 9:30 at night. Managing time is a must for student-athletes, and it's something I take great pride in," said Swinney.
    Swinney has been the teams starting holder since 2017 but has also been given the opportunity to step up in the receiver position at some times, where he scored his first career touchdown in 2018 against the Louisville Cardinals. Swinney will be entering the 2020 season with 21 passes for 139 yards, and a touchdown in 297 offensive snaps over 44 career games. Swinney brings an enthusiastic energy to the team that not only shows on the field but also in his daily life. 


    During quarantine, Swinney has taken that enthusiasm to the app TikTok where he makes videos with his siblings. He even got his dad in on the trend and brought fans a "special appearance from a certain 'swaggy' football coach". Swinney's connection with the Clemson Family will be carried into his final season as a Tiger, where he is expected to lead as a senior.