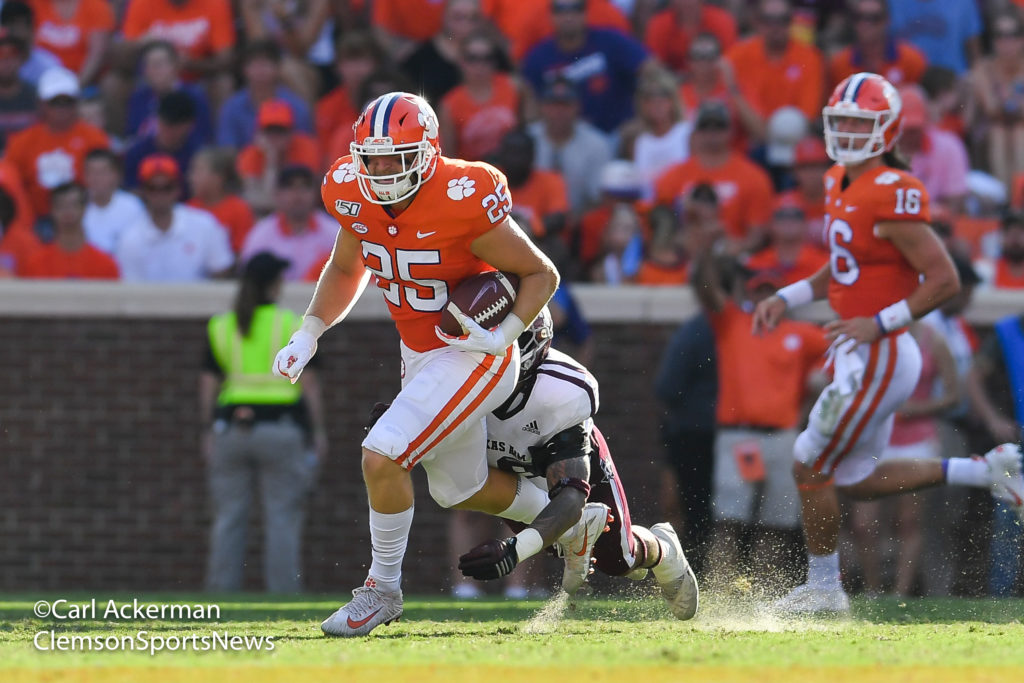 Senior Spotlight- J.C. Chalk
By: Darby Childress
In recent years fans of college football have come to see the relationship between Clemson and Alabama as a rivalry. In most cases, those fans would be correct, but many fail to remember the relationship head Coach Dabo Swinney has with the University of Alabama, being that he is a former athlete. It goes deeper than that with senior J.C. Chalk, who's grandfather, Gene Stallings, was a coach for the Crimson Tide and happened to coach Dabo while he was there. J.C. Chalk is a senior tight-end for the Clemson Tigers from Argyle, Texas.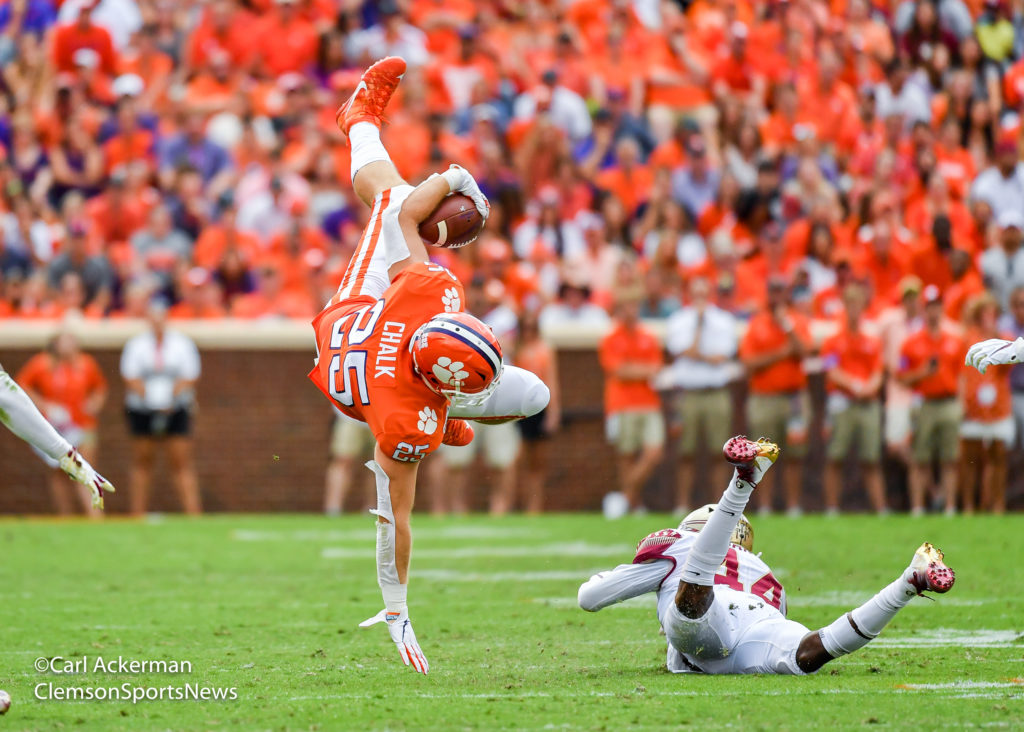 Before attending Clemson his grandfather gave him his best hunting knife and said "I'm giving you the best knife I got, all I'm asking you is to be the best you can, being a citizen, being a football player", and if J.C. could not hold up his end of the bargain he was to give it back. J.C. still has his grandfather's knife and his ability to uphold that bargain is apparent in his progress on the field. After arriving at Clemson, Dabo said: "He's moving with confidence. He's moving like a veteran." In his career at Clemson, he has caught seventeen passes for one hundred yards. He earned his starting position in 2019 in the opening game against Georgia Tech.
Last season he started fourteen out of fifteen games. Against Texas A&M he caught two passes for eleven yards. In the home game against Charlotte, he caught a pass for a gain of three yards, and against the University of North Carolina, he gained sixteen yards on two receptions. His career-high was against Wake Forest when he caught three passes for eleven yards. Against in-state rivals, the University of South Carolina, he caught three passes for three yards. Throughout his career, at Clemson, he has played 617 snaps in thirty-nine games. He was redshirted in 2016, and since then he has excelled at his position each season. In 2018 against the University of Louisville, with his grandfather in attendance, he caught a fifteen-yard reception. Each season J.C. has continued to surpass what he did the season before, it will be interesting to see what he does for the Tigers this fall.