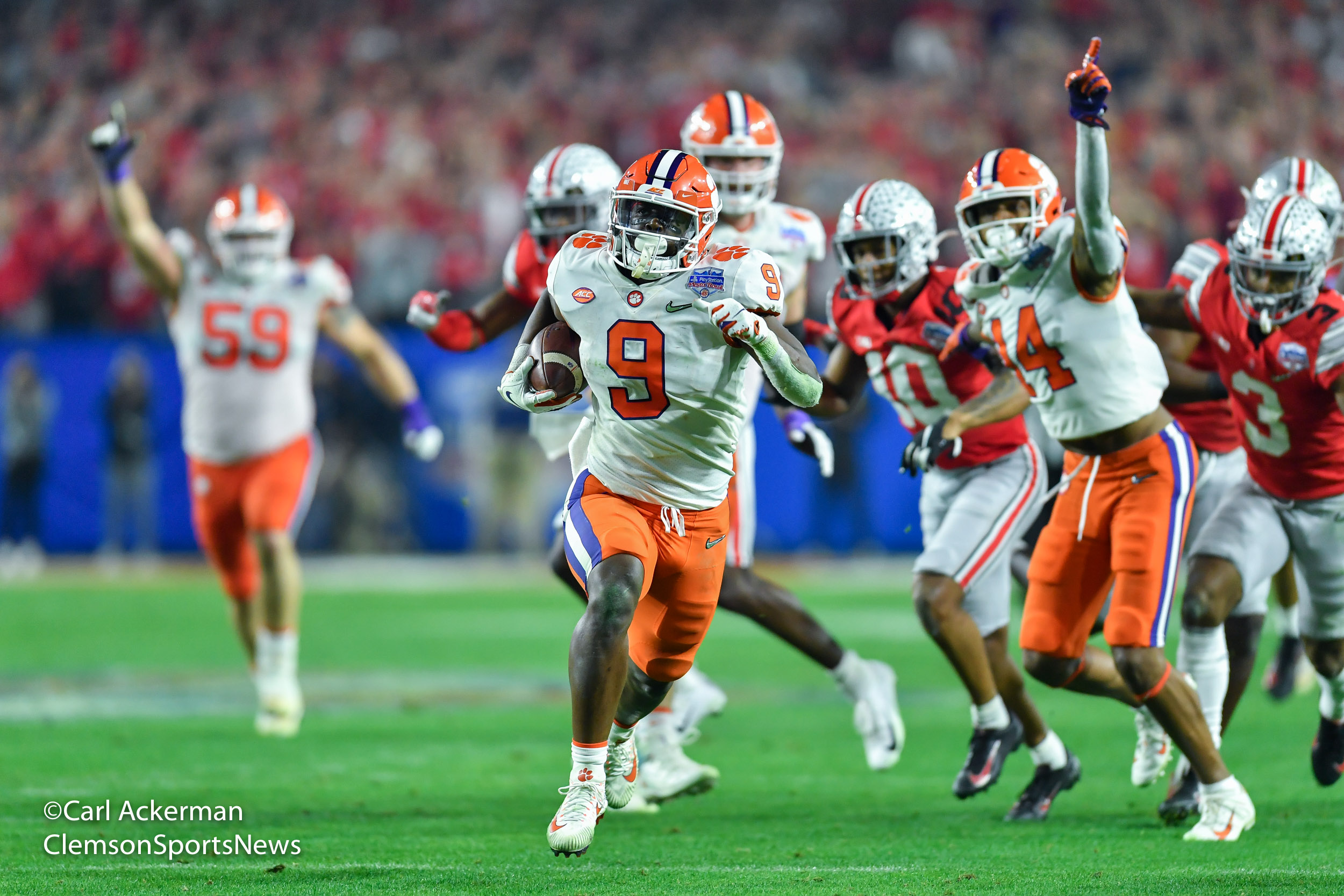 Senior Spotlight: Travis Etienne
By Makenna Biehl
Making a surprising return for his senior season is star Clemson running back , Travis Etienne. The senior was expected by many people to declare for the 2020 NFL Draft however, Etienne had different plans for his future.On January 17, 2020, he announced in a tweet that he would play his final year for the Tigers. "I have long dreamed of competing at the highest level and getting the chance to compete in the NFL. But I'm not done dreaming here at Clemson either, which is why I'm announcing that I'll be returning for my senior season," said Etienne.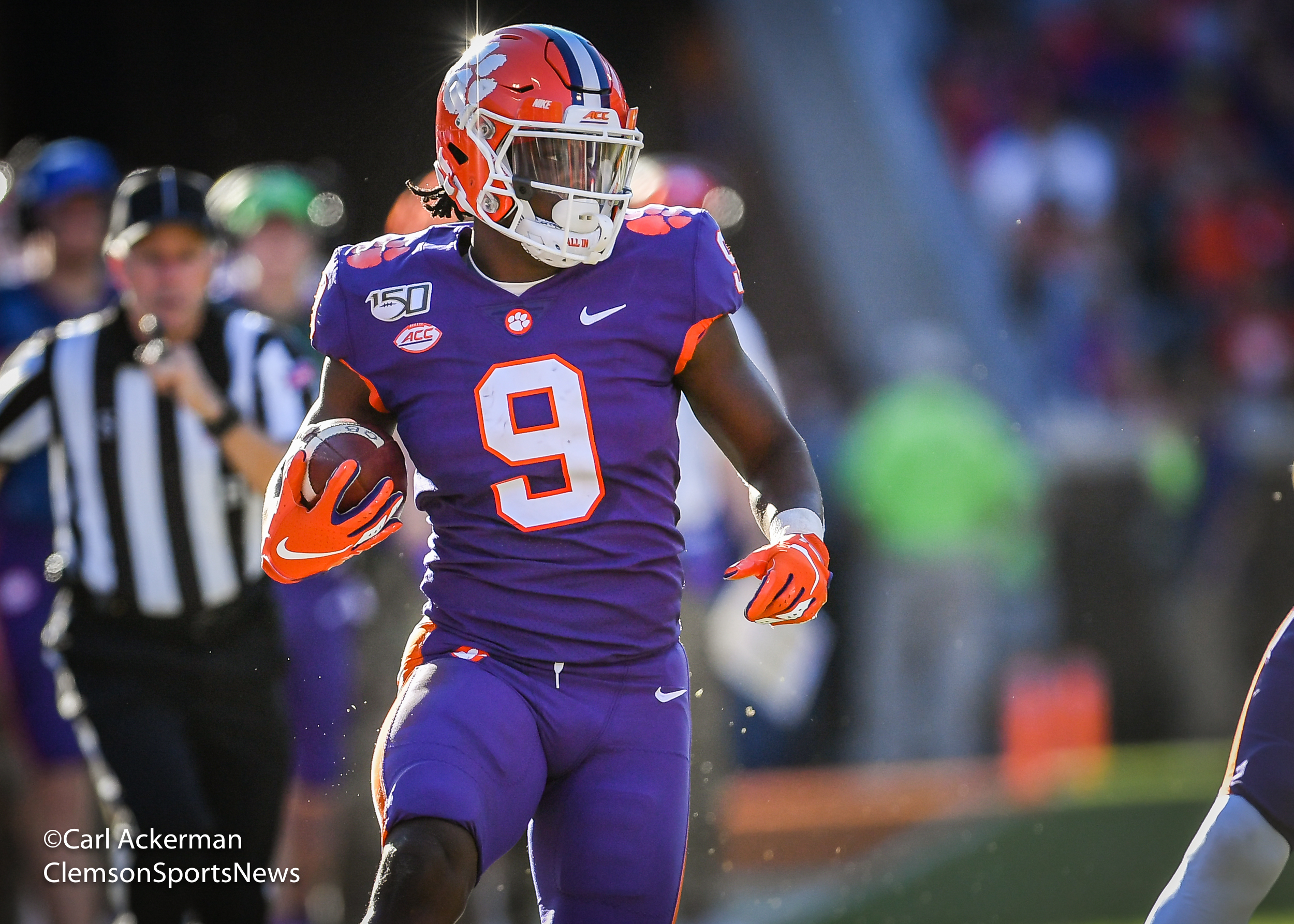 Etienne is dedicating his senior season to setting himself up for success in the 2021 NFL Draft, where he is expected to be the first running back taken by a professional team. There are high expectations for his final season, after coming off of three previous record-breaking seasons. Not only does he want to dominate with the ball, but he also wants to be able to control a whole entire field. "Just being a threat with the deep ball now.
Just continue to master my craft and just be a threat with or without the ball. Just continue to get better at the little things. And I feel that if I just continue working on the little things, my overall game is going to improve. And that way I could be on the field at any time," said Etienne. Being in the best shape of his career, he's expected to return in the fall with extra strength and speed.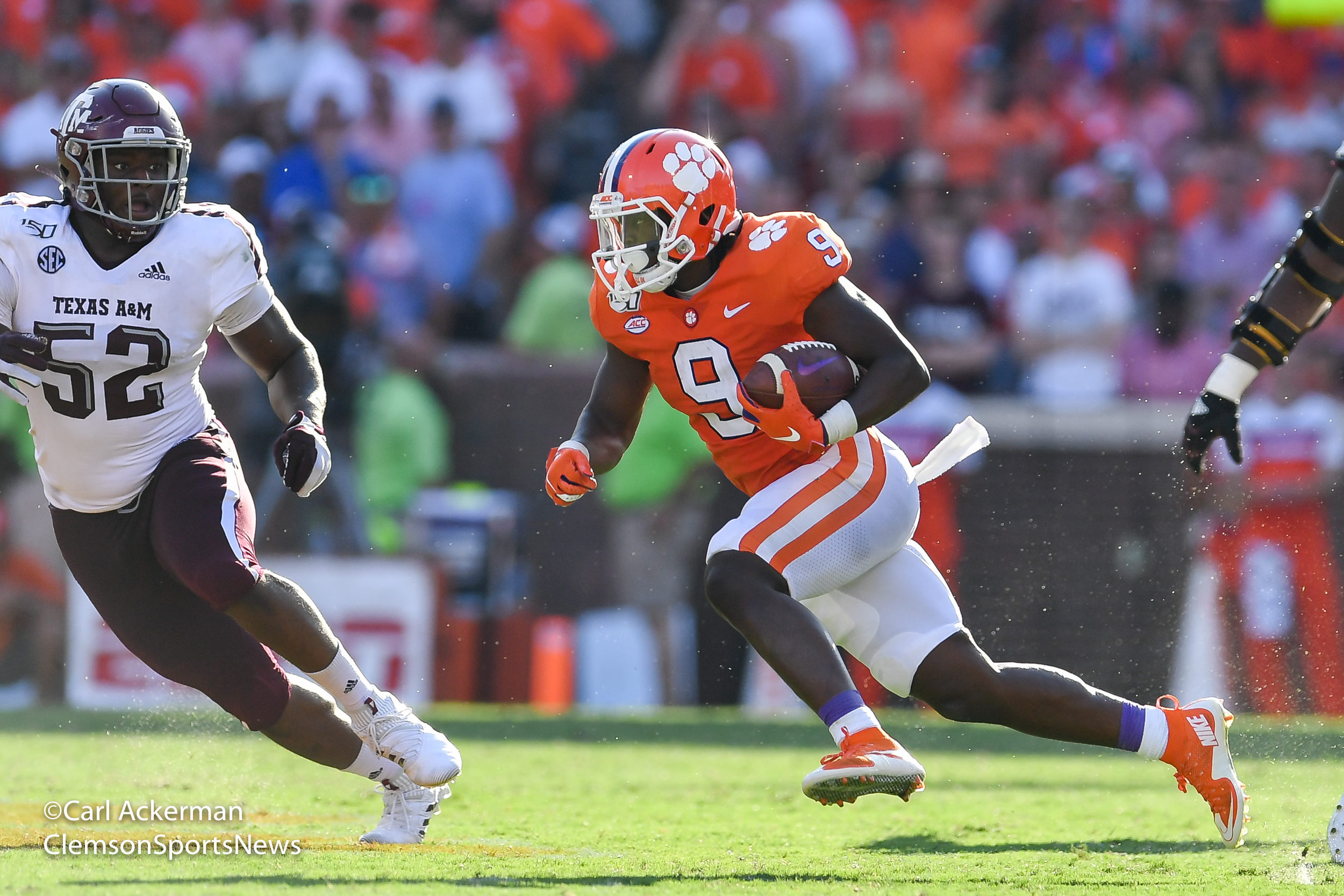 The Clemson coaching staff has nothing but high expectations for Etienne. The senior has a school and ACC record of 56 rushing touchdowns plus 54 career receptions for 567 yards and six receiving touchdowns in 43 career games. Stats like that made him back to back ACC Player of the Year in 2018 and 2019. Not only has he left his mark on the school but also on the league.
Brought to you by: