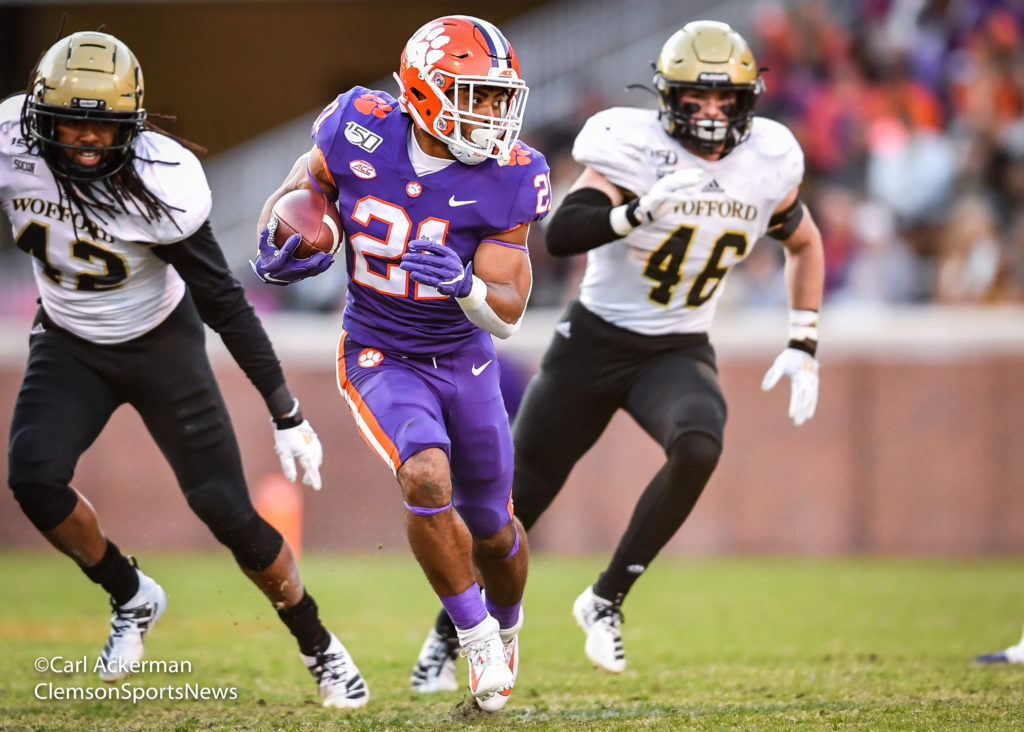 Senior Spotlight: Darien Rencher
By Makenna Biehl

   Rising fifth-year senior and former walk-on, Darien Rencher, will be entering the 2020 season with 50 carries for 238 yards and two touchdowns in 88 snaps over 23 career games. Rencher came to the university after playing his high school years at TL Hannah High School, which is right near Clemson. Meaning the school was familiar to him, mainly because his dad was a letterman for Clemson track & field from 1985-87. 
   While in high school, Rencher dominated his freshman year and started to bring attention to his playing. Unfortunately, he tore his left ACL playing basketball the winter before his sophomore season. After the road to recovery, Rencher returned for his junior season where he tore his right ACL, MCL, and PCL in a preseason scrimmage. The tragic events led to teams losing interest in what Rencher had to offer, and he started to lose hope. So, he took the initiative and walked onto the Clemson football team in 2016. 

   Since then, Rencher has been seen as a leader to the team, not only on the field but also in daily life. You may even recognize him from his Twitter presence, where he has taken the opportunity to stand up for the Black Lives Matter movement. He has defended Swinney, shared information about the cause, and even given the exclusive on what the Clemson Football team has been doing to support the campaign. He also helped lead the peaceful protest that was held by the university. Rencher said, "The biggest thing is people are actually listening for the first time. They believe the stories that show a different side of America for black people. Our generation is trying to push the ball forward; we just joined in on the fight. I think that what we've done on our team, our staff, is ultimately what we want to continue to do in our community." Rencher is proud of the Clemson community's efforts and can't wait to see that energy in Death Valley this upcoming fall.