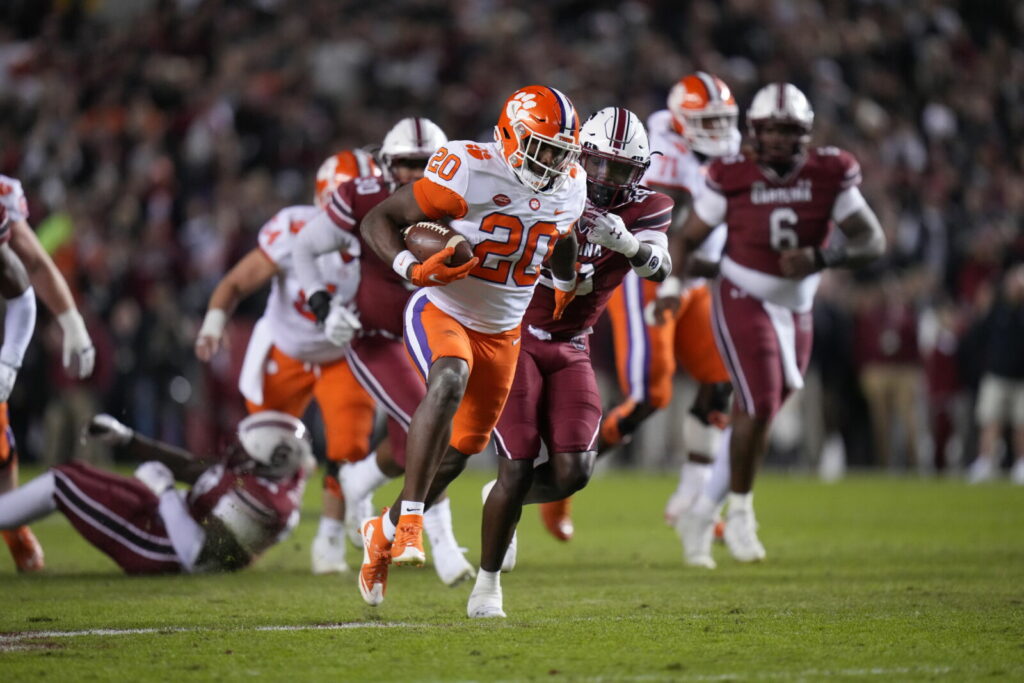 3000 Plus Days
3000 plus days ago, the Clemson Tigers fell to defeat at the hands of USC. November 30, 2013, Conner Shaw led the gamecocks to a 31-17 win in the confines of Williams-Brice Stadium in Columbia, SC. 3,000 days. This was the 5th win in a row for USC over the Tigers and the gamecocks were flying high. Steve Spurrier was entrenched as the greatest coach of all time. As a matter of fact, by the time these two teams play again, it will have been 3,283 days since USC last beat Clemson in football.
During the current 7-game winning streak by the Tigers, Clemson has outscored the gamecocks by a score of 286-104, an average of 40.8 – 15.8. The Tigers lead in the series 72-42-2, and believe it or not the majority of the games were played in Columbia up until 1959. You all know the history. The Big Thursday game was played in Columbia for the 1st 57 years of the rivalry, with Clemson holding a 33-21-3 lead in the series.
In the current 7 game winning streak, a lot has happened. Three different Presidents were in office. Nelson Mandela passed away. Don't forget the infamous Ice Bucket Challenge. Robin Williams passed away. The Royal Wedding was televised all over the world. Who can forget the Jeffrey Epstein scandal, it's still not over with, even though he has passed (suspicious suicide}.
Since the November 30, 2013, with USC, Clemson's record is 100-13, winning 6 straight ACC Championships, two National Championships, and six College Football Playoff appearances. . USC is 46-54 under three different coaches. We heard it from Todd Ellis several years ago. Here is the full quote from 2017, some people have probably never heard it.
"Clemson is scared to death of Will Muschamp's progress. That's a big part of this game as well. I'm not sure they all believe it's going to be this year, but they do not want to give him a step up again on what he's already done. There's been few that have won 8 or more in their second season. There's been few that have won, um, eight games and then beaten Clemson their second season and they feel Coach Muschamp and his staff is coming on. They do not want to give them the title of "Oh, by the way, we took Clemson out of the College Football Playoffs" in their sec–, our second year. We're the up and coming team, they're cycling out, we're cycling in. That's a big fear on the part of the Tigers right now."
You can basically replace Muschamp's name with Shane Beamer's in the quote. The Tigers got off to an unusually rough start to the season in 2021, not finding their offense until the 8th game. However, they did find it and reeled off six straight wins, including a 30-0 shellacking of USC and a bowl win against Iowa State.
The Tigers aren't going anywhere and the gamecocks are so chomping at the bit to end this losing skid to Clemson. It's probably not going to happen anytime soon. As of today, it's been 3,004 days. Click…click….click goes the clock…