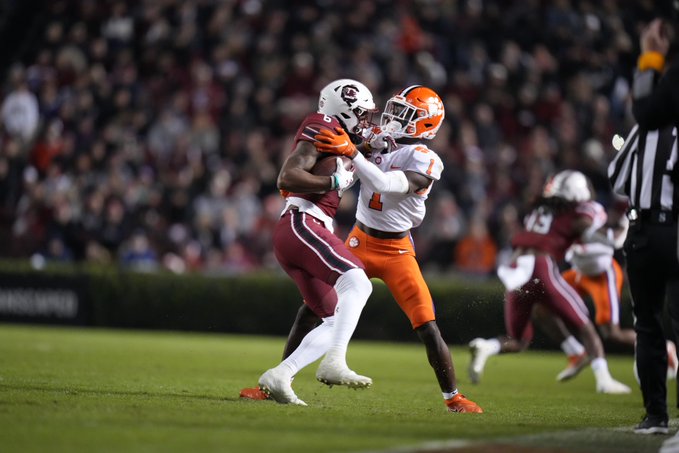 8 Questions to Ponder for 2022
The version of the 2021 Clemson Tigers faced a lot of uphill battles. There was no Trevor Lawrence to lead the offense, no Travis Etienne to depend on those short down yards. Jackson Carmen departed for the NFL leaving a hole at left tackle. Two prolific WRs, Cornell Powell and Amari Rodgers were no longer there to make those big pass plays. There were just a lot of questions and no easy answers.
Heading into the 2022 season, what are the conundrums that fans have regarding this version of their favorite team.
Question 1: Who is going to start at quarterback? Will it be returning starter DJ Uiagalelei or will it be incoming 5-star freshman Cade Klubnik. It will not be resolved in the spring but everyone will be watching to see these two get after it. Will former Clemson QB Hunter Johnson have an impact in the spring? Can he provide experience and help guide the two young phenoms? Maybe. Fans may not know the answer to this question until the Georgia Tech game.
Question 2: Is Bryan Bresee back to full health and can he be the same disruptive force he was last year before the injury? His injury came in the 4th game of the season against NCState, a game in which the Tigers lost in double OT. In his four games, he played 154 snaps, getting 15 tackles, three tackles for loss and 1.5 sacks. His absence allowed Etinosa Reuben and Ruke Orhorhoro to get on the field and gain valuable experience. Make no mistake, Bresee was missed and is hungry to get back on the field.
Question 3: Can the Tigers make up for the loss of linebackers James Skalski and Baylon Spector? The two combined for over 1200 snaps between the two of them, 185 tackles, 9 tackles for loss and 5 sacks. That is a LOT of experience to lose in the middle. Are Lavonta Bentley, Barrett Carter, James Trotter, Jr., and Keith Maguire ready to take over?
Question 4: Who will start at center? Up until last week, we all thought it was going to be Hunter Rayburn. That is until Rayburn was diagnosed with a severe neck injury and had to leave the playing field for good. Last year, Ryan Linthicum was ranked as the #4 best center in the 2021 class according to ESPN and spent a year learning the speed of the game. Is he ready to take over the position? Junior Mason Trotter split time with Rayburn last year at both center and guard. Is he the answer? Some fans seem to think that Clemson "needs" to go the transfer portal route. Dabo tried that, targeted two OL in the portal and they decided to go elsewhere.
Question 5: Can the wide receivers get back to WRU status? This group was decimated with injuries last year. Add to that the loss of Justyn Ross to the NFL and Frank Ladson and Ajou Ajou transferred, and the room is just a little bit smaller. Ladson was hurt most of the year and Ajou never really developed the way we all thought he would. Joe Ngata and EJ Williams played with nagging injuries all year, and between the two of them, totaled only 32 catches. This group has got to stay healthy. The Tigers added two 4-star wide receivers, both from the state of South Carolina. Antonio Williams and Adam Randall bring much needed speed and talent to this room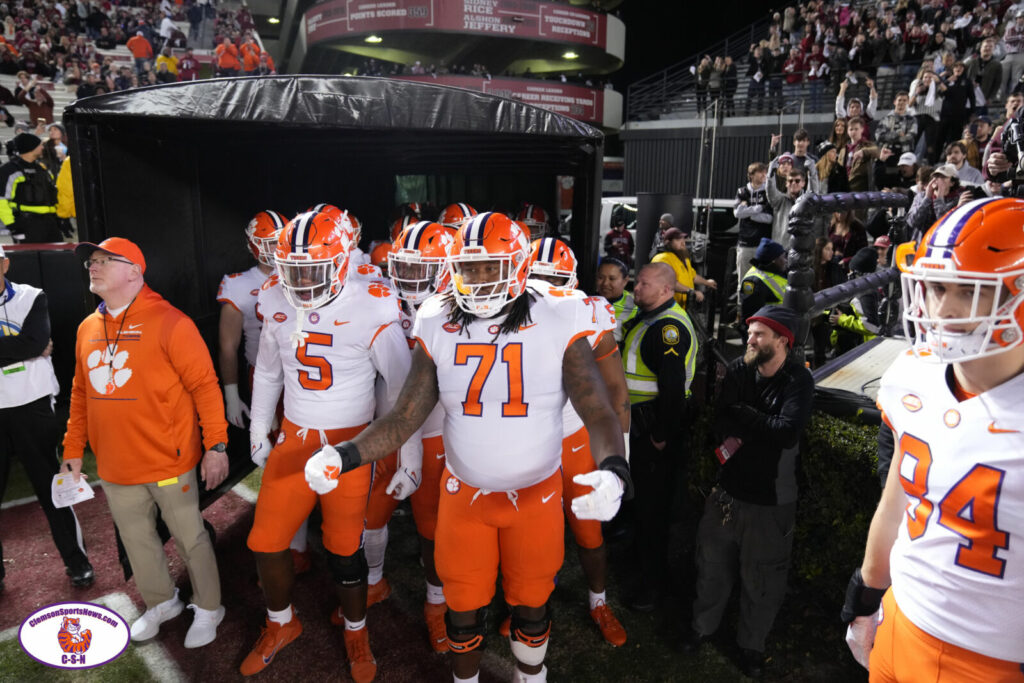 Question 6: Who starts in the secondary after the Tigers lose three starters? Nolan Turner, Andrew Booth, Jr., and Mario Goodrich is no longer roaming the Clemson secondary. Who steps up? There is plenty of experience returning, it's a matter of who stands above the rest heading into the first game. Cornerbacks Sheridan Jones, Malcolm Green, Nate Wiggins, and Fred Davis II will battle it out in the spring to see who runs out on the field first against Georgia Tech. Andrew Mukuba came on like gangbusters last year and is solid at one safety position, but who replaces Turner? Could it be Lannden Zanders who missed all of 2021 due to a shoulder injury? Could it be RJ Mickens, or will it be Jalyn Phillips who had a career game against Iowa State in the bowl game with 55 snaps and 8 tackles. Add 4-star freshman Sharrod Covil to the safety mix, watch him in the spring.
Question 7: Now that Will Spiers has left Clemson after it seems like 10 years, who will take over at punter? Will it be Aidan Swanson, who has patiently been waiting in the wings or will it be incoming freshman Jackson Smith, who comes in highly rated. This could be an interesting competition to watch in the spring.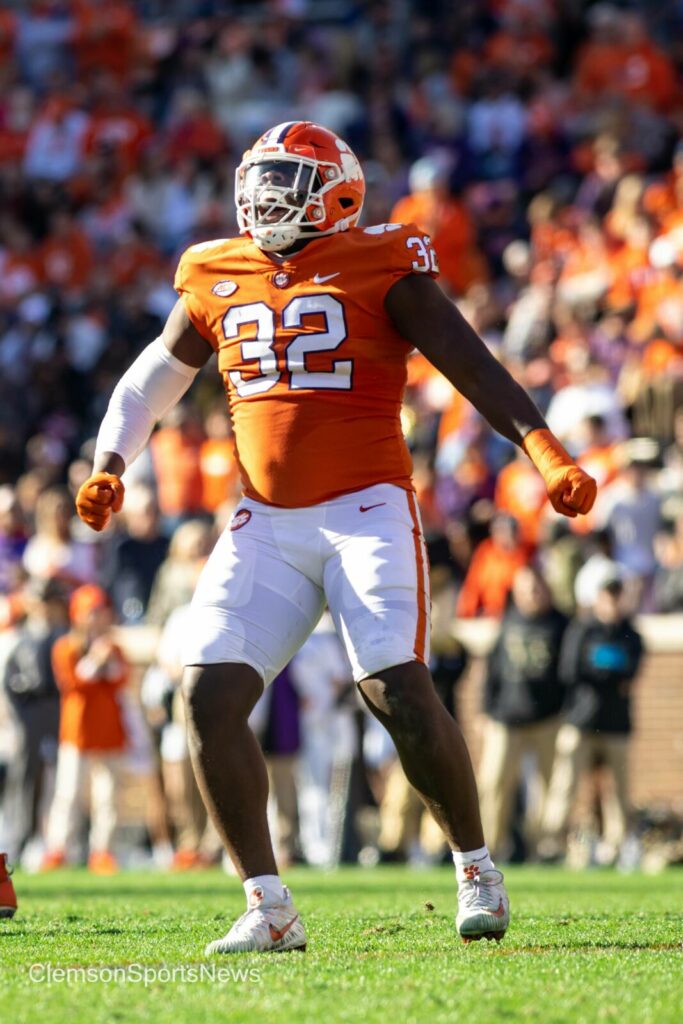 Question 8 and the most important question for the Clemson Tigers going into the spring: How will this team absorb the loss of Brent Venables, Tony Elliott, Todd Bates and Robbie Caldwell? Will there be a drop off in performance, chemistry and how will the players respond to the new coaches. New DC Wes Goodwin is no stranger to the team. He has been with the team on and off for 10 seasons, serving in various capacities, and is well liked by the players. Does he bring the same on-the-field intensity as BV? No, but he doesn't have to. New DL Coach and Defensive Run Game Coordinator Nick Eason will have enough for the both of them. Eason brings lots of playing and coaching experience to his former team, and won't skip a beat. Offensively, that is the biggest question. Tony Elliott has been calling the plays at Clemson for a long time, and now, it's Brandon Streeter's offense. How will it change? Will it be more wide open? Will he utilize the running backs more out of the backfield? The tight end? Robbie Caldwell coached the offensive line at Clemson for 10 years. Thomas Austin, a former offensive lineman at Clemson, served as an offensive analyst last year and will take over the position. Youth movement? Former Clemson OL Brandon Thomas played for Caldwell, and also played several years in the NFL before returning to Clemson this year as a Graduate Assistant.
These are just a few questions to ponder as the Tigers prepare to enter spring football. What other questions pop into your mind?