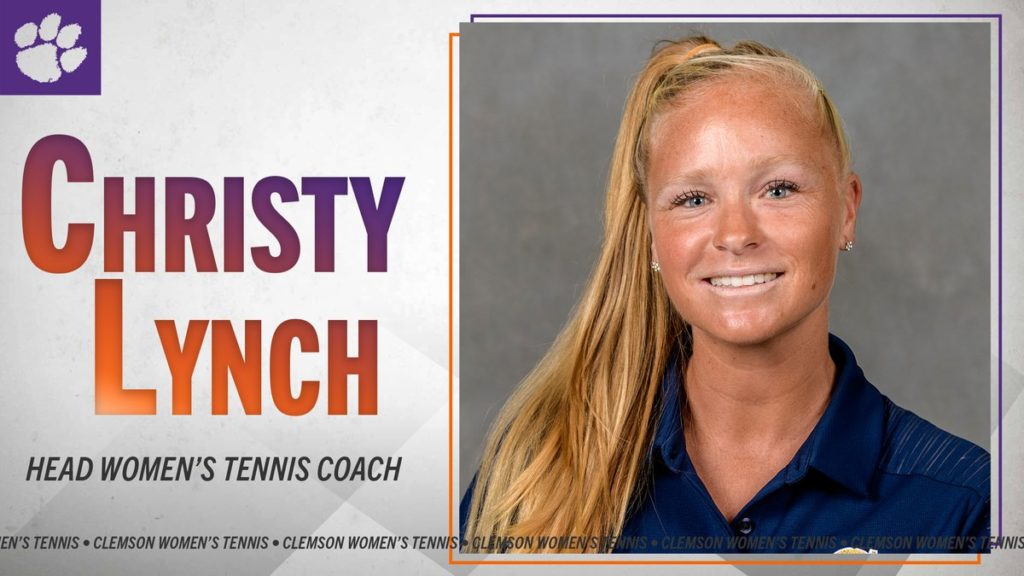 The New Girl on the Block
By: Zachary Wagner
On Monday, July 6th Director of Athletics Dan Radakovich announced Christy Striplin Lynch would be taking over as the new Head Coach of the Women's Tennis Program. Lynch, who takes over for Nancy Harris who served as the head coach for 23 seasons, becomes just the fourth coach in the program's 46 year history.
"I am honored and humbled for the opportunity to lead this program and build off of Coach Nancy Harris' legacy." Said Lynch.
Lynch has some large shoes to fill after taking over for soon to be Hall of Fame Coach, Nancy Harris. In 23 seasons at the helm of the Women's Tennis Program, Harris accumulated a 371-224 record, including a streak of 17 straight NCAA Tournament appearances. In 2004 and 2005, Harris coached the Tigers to back-to-back NCAA Final Four appearances and remains the only coach to lead a Clemson Women's Sports Program to a NCAA Final Four.
"Clemson has such a rich tradition of success and the support for the student-athletes is tremendous." Said Lynch. "I am looking forward to getting to work with the team and the entire Clemson tennis staff. My family and I are thrilled to be joining the Clemson Family!"
Lynch spent her collegiate days playing for the Georgia Tech Yellow Jackets and played a vital role in leading them to the 2007 National Championship. Lynch posted 35 wins on the season and was ranked as high as the No. 27 player in the country. The Alabama native amassed 117 wins during her collegiate career.
Following graduation in 2009, Lynch played one year in the WTA before joining the Georgia Tech Coach Staff in 2013 as a volunteer assistant coach. After one season with the Yellow Jackets, Lynch was hired as the head coach for the women's tennis team at Emory University.
During her single season as the Eagles head coach, Lynch led the program to a record 28-2 record and Emory's sixth NCAA Division Ⅲ Women's Tennis National Championship.
Following the success Lynch found at Emory, she then headed back to her alma mater where she has spent the last six seasons as an Assistant and Associate Head Coach. Lynch helped the Yellow Jackets to three top-ten recruiting classes during her second stint with the team, and helped Georgia Tech reach the NCAA Final Four in 2018.
"I would like to thank Dan Radakovich, Stephanie Ellison-Johnson, Graham Neff and everyone at Clemson for trusting me and my vision for Clemson Women's Tennis," said Lynch. "I would also like to thank Coach Rodney Harmon and Georgia Tech for giving me the opportunity to learn and grow both personally and professionally over the past six years."
Taking over for Nancy Harris may be no small task, but Coach Lynch has a strong past of being a good recruiter, and leading teams deep into the postseason. Clemson will be in great hands with its fourth ever head coach.